Skin Care Routine to address lack of radiance, dull & uneven skintone
Lack of radiance is one of the most common skin concerns that everyone experiences. The causes of dull skin range from dehydration, to lack of sleep, from stress to the environment. A skin care routine featuring Vitamin C and your choice of exfoliation can help restore your radiance and even skintone.
Cleanse
Skin accumulates oil and impurities throughout the day and night. Cleansing removes unwanted elements and prepares your skin to receive other products.
The cleanser you'll want to choose for your regimen when you are experience dullness is one that exfoliates while washing away impurities. If you prefer a foaming cleanser I would recommend the Rice Water Bright Rice Bran Gentle Exfoliating Cleanser. If you're looking for a cleanser that also melts away makeup the LXNEW Clean 2-in-1 Exfoliating Cleansing Balm is perfect.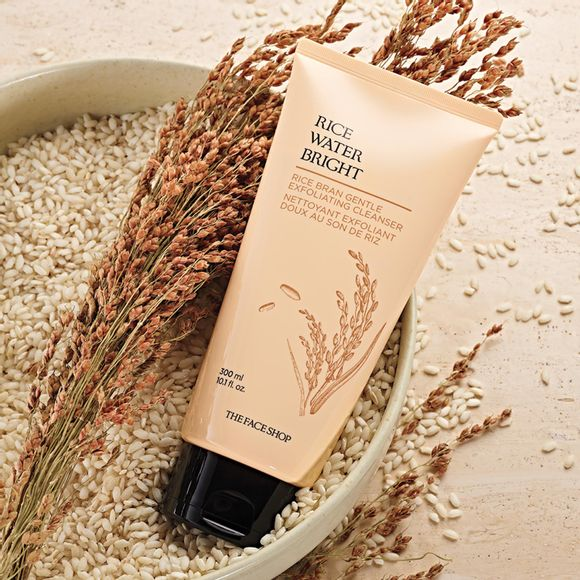 Rice Water Bright Gentle Exfoliating Foaming Cleanser
Rice water, the milky white water obtained from rinsing rice, is enriched with vitamins A, B and E, ceramide and minerals to help skin feel moisturized and look radiant.
Step up your skin care routine with this daily facial scrub, made with organic rice bran powder, rice bran oil and hydrated silica for gentle exfoliation. Removes impurities and helps skin feel soft and look fresh and radiant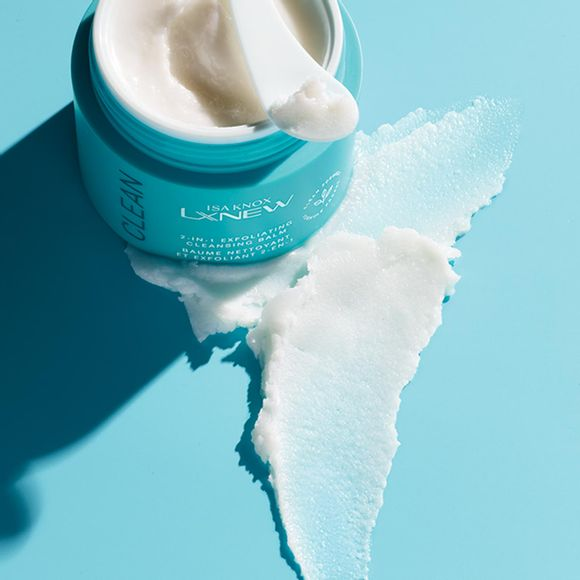 LXNEW Clean 2-In-1 Exfoliating Cleansing Balm
This cleansing formula is the BALM! Melt away makeup and impurities with an exfoliating cleansing balm enriched with panthenol and bamboo stem powder. Use with spatula.

What's so hot about bamboo stem powder?
Its fine-milled, plant-based fibers help draw out impurities for visibly smoother, clearer, more radiant skin.
Daily Treatment
Targeted treatments – often called serums – are concentrated products that address a particular skin concern, such as fine lines and wrinkles. TIP: If applying multiple serums, start with the thinnest formula and build to the thickest.
The Daily Treatments you choose to address lack of radiance and uneven skintone will typically included ingredients like Vitamin C like our Vitamin C Brightening Serum. Exfoliating treatments are also a key part of addressing dullness and improving radiance.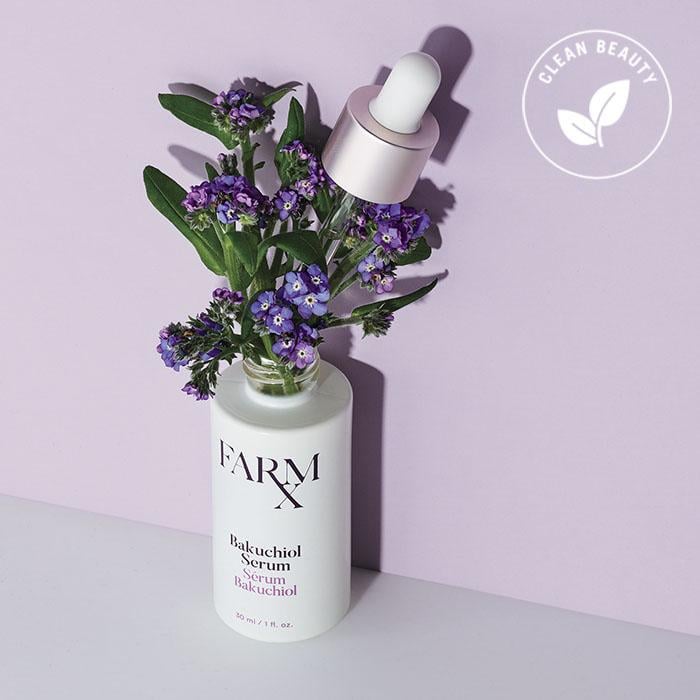 Farm Rx Bakuchiol Serum
This concentrated lightweight oil-textured serum penetrates the skin's surface to target fine lines, wrinkles and dullness without irritation. You'll see smoother, younger and more radiant-looking skin. Contains bakuchiol, a natural plant-based alternative to retinol that helps visibly reduce wrinkles and discolorations without the same irritation…and does not promote photosensitivity, so it can be used during the day!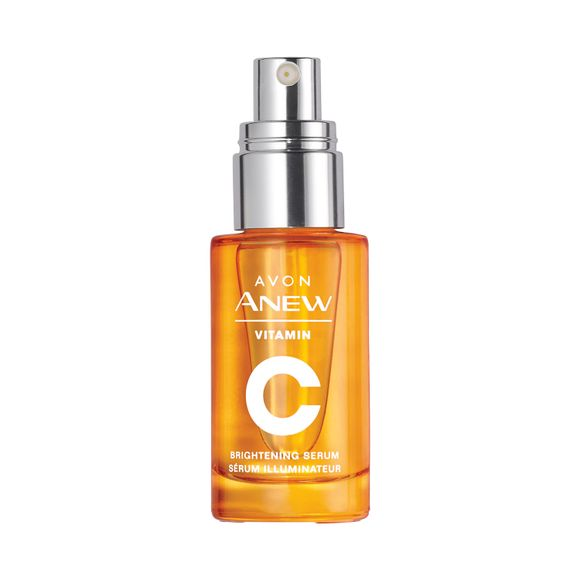 Anew Vitamin C Brightening Serum
Meet your new main squeeze for naturally radiant skin. We revamped our iconic formula. It's lighter and absorbs quickly. Still packed with as much vitamin C as in 30 oranges, this super serum illuminates your dull, tired skin to look visibly energized.
Get ready to instantly brighten the look of your skin with the power of 10% pure vitamin C. Show your glow and seize the day!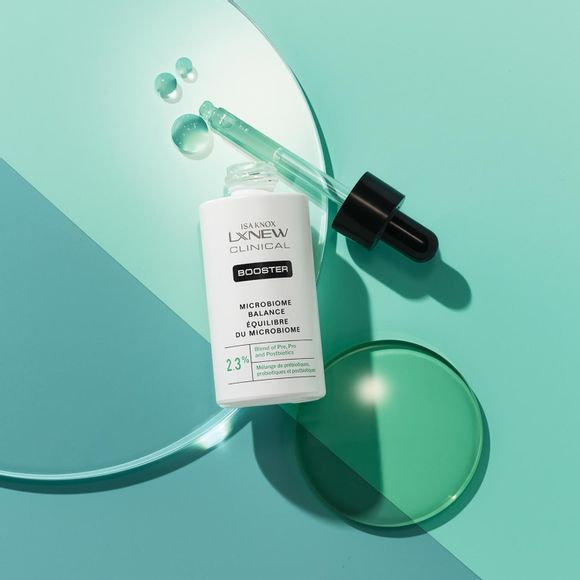 Isa Knox LXNEW Clinical Booster Microbiome Balance
Small but mighty, this superlight skin care powerhouse features a high concentration of a single ingredient or two to target specific concerns. See amazing results in minutes!
Time for a balance boost! Featuring a blend of pre-biotics, post-biotics and pro-biotic extract, this highly concentrated formula helps balance the skin's microbiome, the protective layer of microflora that lives on the skin and balances skin's pH level. It visibly reduces redness in 15 minutes so skin looks healthier.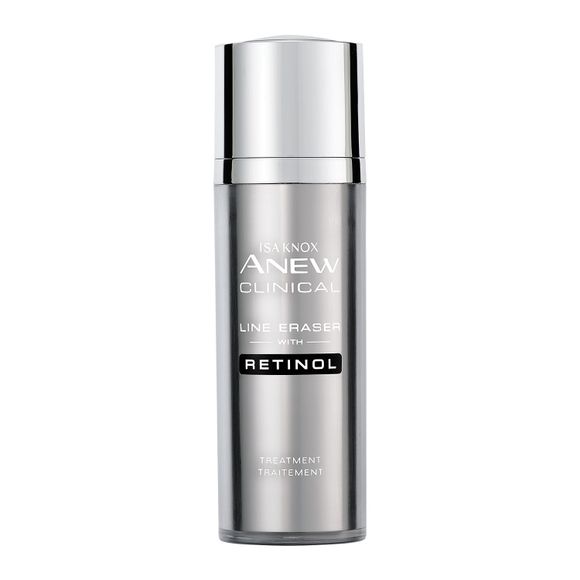 Anew Clinical Line Eraser with Retinol
Our exclusive treatment now harnesses the power of retinol and is uniquely designed to maximize your anti-aging results. This lightweight, fast-acting treatment with our exclusive Amino Acid complex delivers wrinkle-fighting action. 2X faster and more powerful at fighting wrinkles than a leading dermatologist-inspired treatment. 100% of women showed improvement in the look of fine lines and wrinkles*
*Based on a clinical study
Moisturize
Moisturizers are multi-taskers: they maintain or replenish precious moisture targeted to your skin's needs and often deliver anti-aging benefits. Follow with SPF during the day and use a richer, more nourishing formula at night.
Since Dehydration is one of the causes of dullness any good moisturizer is going to help you get more radiant skin. A multi-tasking moisturizer like Vitamin C Illuminating Priming Moisturizer is a perfect choice for improving radiance and evening skintone. If you want to address other signs of aging simultaneously one of the Ultimate moisturizers.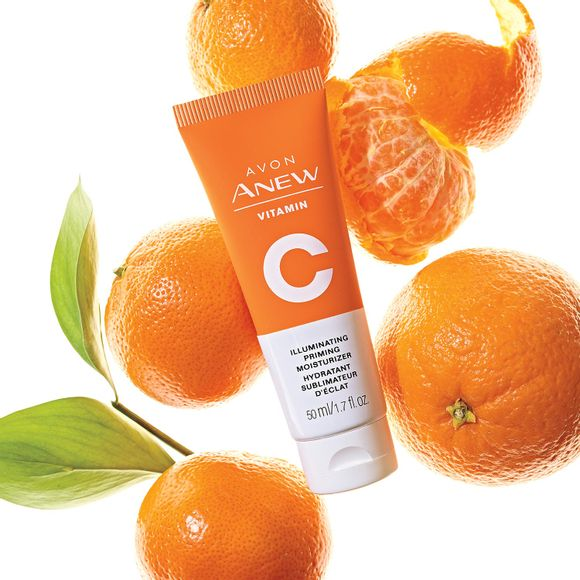 Anew Vitamin C Illuminating Priming Moisturizer
Prime and glow! Made with brightening vitamin C and skin-smoothing silicones, this revitalizing primer instantly illuminates and hydrates your complexion for a healthy, radiant look. Its moisturizing formula blurs imperfections to create the perfect canvas for makeup application or a beautifully bare finish.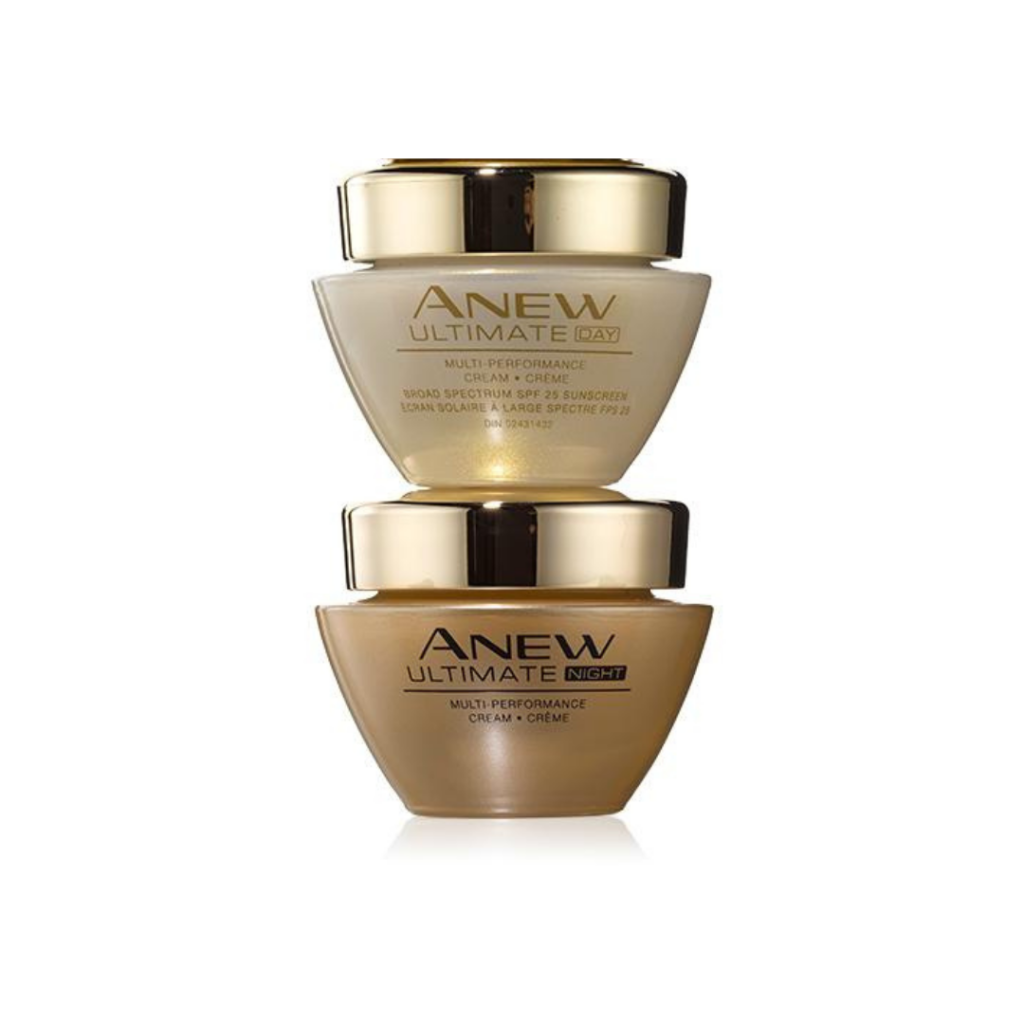 Anew Ultimate Day and Night Creams
Anew Ultimate Multi-Performance Day Cream Broad Spectrum SPF 25 is a high-performance, anti-aging moisturizer that revives and recreates the look of youthful skin by visibly transforming multiple signs of aging. Best-selling Anew Ultimate Multi-Performance Night Cream is a high-performance anti-aging moisturizer that works while you sleep to revive and recreate the look of youthful skin.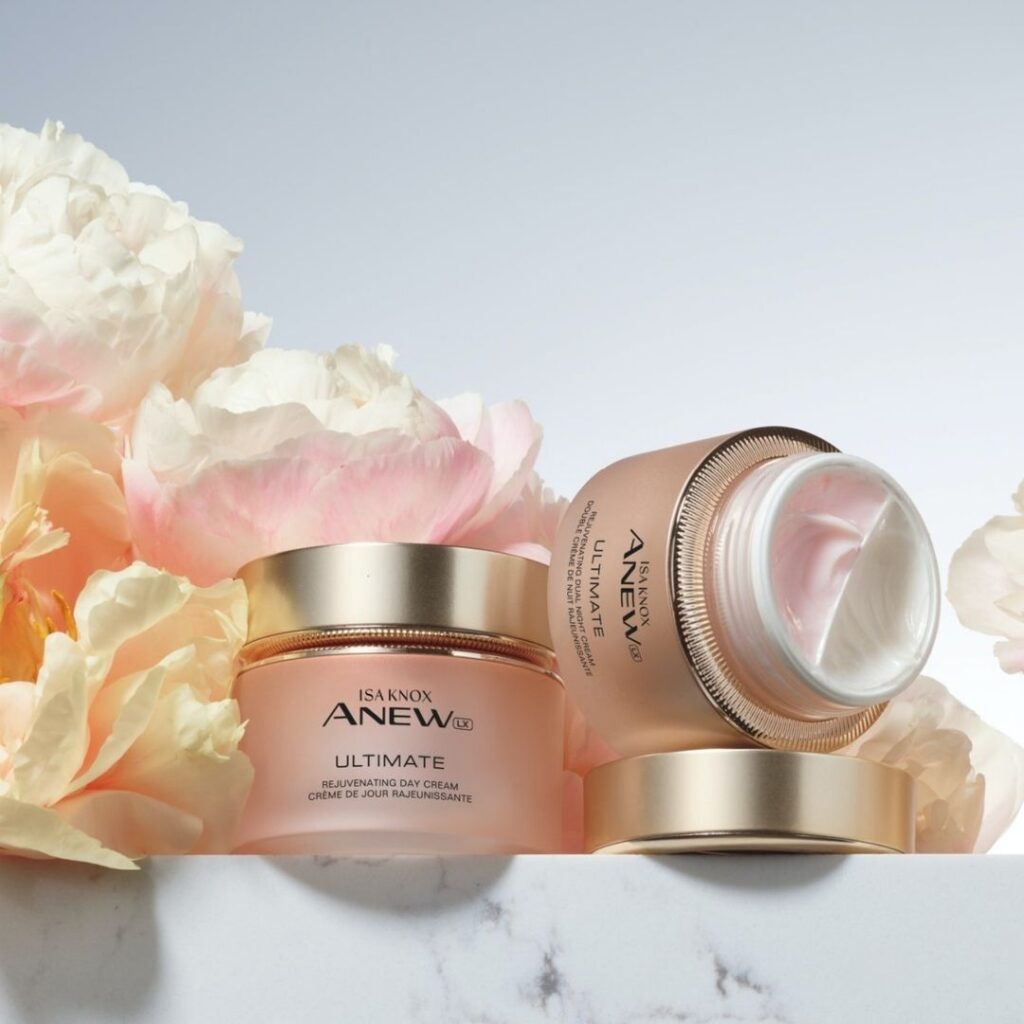 LX Ultimate Rejuvenating DAy and Night Creams
Our first holistic approach to skin care, infused with paeonol, our unique extract harvested at its peak from rare peonies and processed through exclusive technology with niacinamide, panthenol and other anti-aging ingredients. Specially formulated to visibly diminish wrinkles and improve the appearance of skin texture, tone and clarity for a rejuvenated look beyond the ultimate.
Eye Area
Designed for the delicate eye area, eye products help address specific needs like dark circles and lines and wrinkles. TIP: Use your 4th/Ring finger to gently tap products around the eye area. Why? It's your weakest finger and won't pull on the delicate skin around the eye.
When you think about radiance around the eyes you are usually thinking about addressing dark circles and brightening the shadows under the eyes. Having dark circles myself the Anew Vitamin C Brightening Eye Cream is a mainstay in my morning routine. The Bakuchiol Eye Cream also addresses dark circles plus fine lines and wrinkles if you are looking for more of a multi-tasker for your eye area.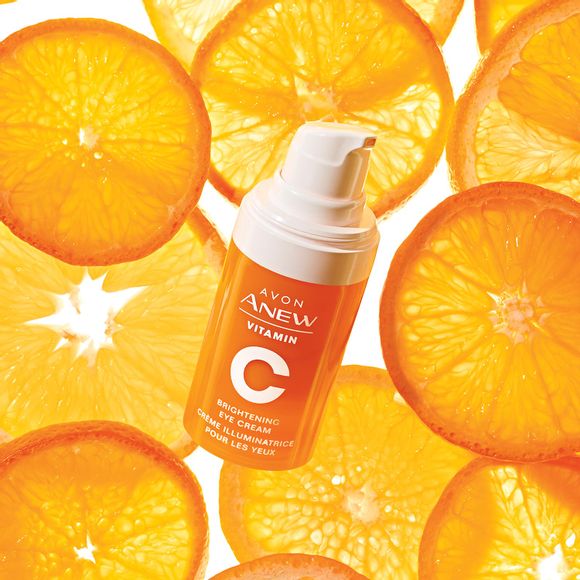 Anew Vitamin C Brightening Eye Cream
Hello, bright eyes. Formulated with a powerful combination of vitamin C and niacinamide, this revitalizing eye cream visibly reduces the appearance of dark circles and leaves the under-eye area looking brighter and more even-toned.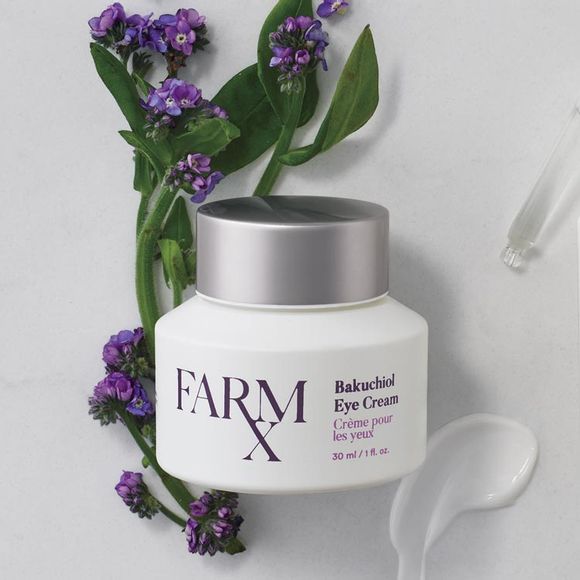 Farm Rx Bakuchiol Eye Cream
This hydrating and revitalizing eye cream visibly reduces dark circles, fine lines and wrinkles, without irritating the delicate eye area, for a smoother, brighter and firmer look. Contains bakuchiol, a natural plant-based alternative to retinol that helps visibly reduce wrinkles and discolorations without the same irritation…and does not promote photosensitivity, so it can be used during the day!
Weekly Treatment
In addition to your daily skin care regimen there are treatments you can add to further address your skin care concerns These treatments contain powerful ingredients that won't need to be used on a daily basis to see results.
Exfoliating and resurfacing on a regular basis revives skin and boost radiance while helping to even skin tone. Choose from a chemical exfoliant like the AHAs in Anew Clinical Revitalize & Reveal Intensive Peel or the Vitamin C Warming Face Peel which also helps keep pores clear. Or for mechanical exfoliation choose the Clinical Collagen Booster Microneedling Polisher (this is one of my personal all time favorite products)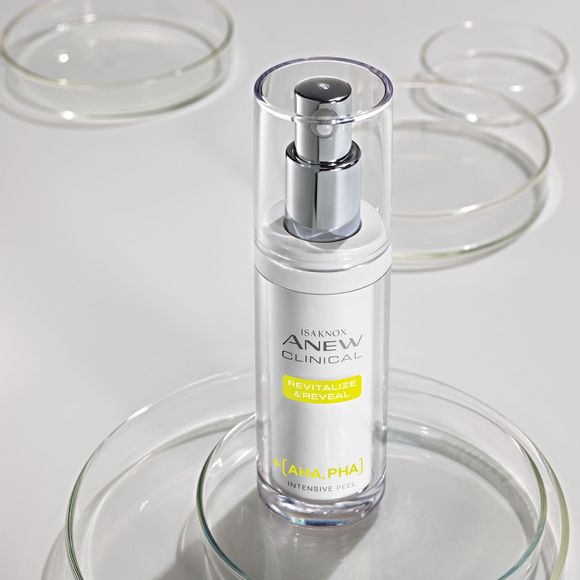 Anew Clinical Revitalize & Reveal Intensive Peel
Create a big AHA moment with this intensive resurfacing peel. Similar to pro acid peels, it contains amino acids to soothe and moisturize skin as it exfoliates and dramatically transforms skin for a younger, more radiant appearance. With 28.3% AHAs and 8.1% PHAs to reveal the look of a smoother, brighter complexion in minutes!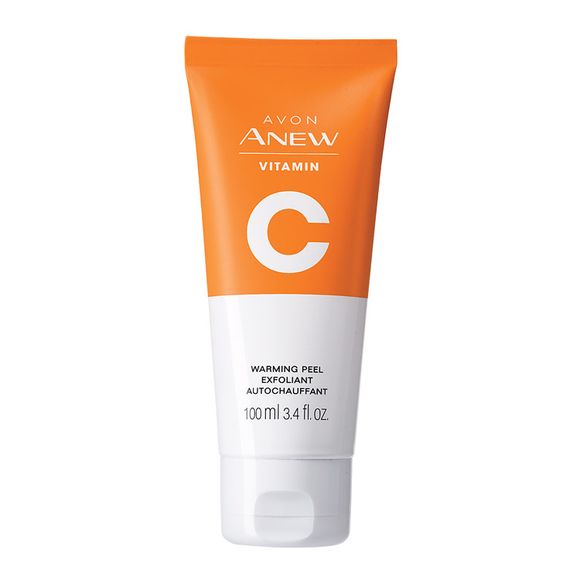 Anew Vitamin C Warming Peel
Meet your new main squeeze for naturally radiant skin. Our invigorating warming face peel gently exfoliates your skin while delivering a warming sensation (when activated with water!) to open pores and remove impurities.
Dual exfoliator combines vitamin C flakes + natural seeds to buff skin. Skin instantly feels softer and looks brighter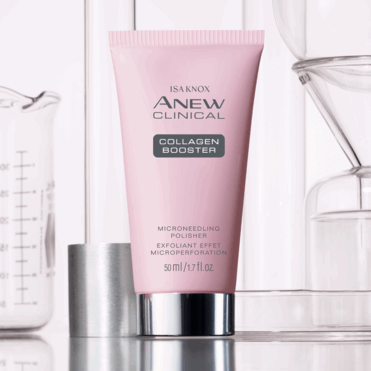 Anew Clinical Collagen Booster Microneedling Polisher
A highly effective combination of gentle exfoliators polishes away dull skin cells, diminishes the look of fine lines and wrinkles, and improves the appearance of pores for a smoother, more youthful look. You'll see radiance reignited, fine lines and wrinkles reduced and skin re-plumped…and remarkably renewed.
Related Posts

Join the Thoughts on Beauty group on Facebook to get sneak peeks at upcoming products, insider info and a bit of fun. Plus special VIP "private sale" offers.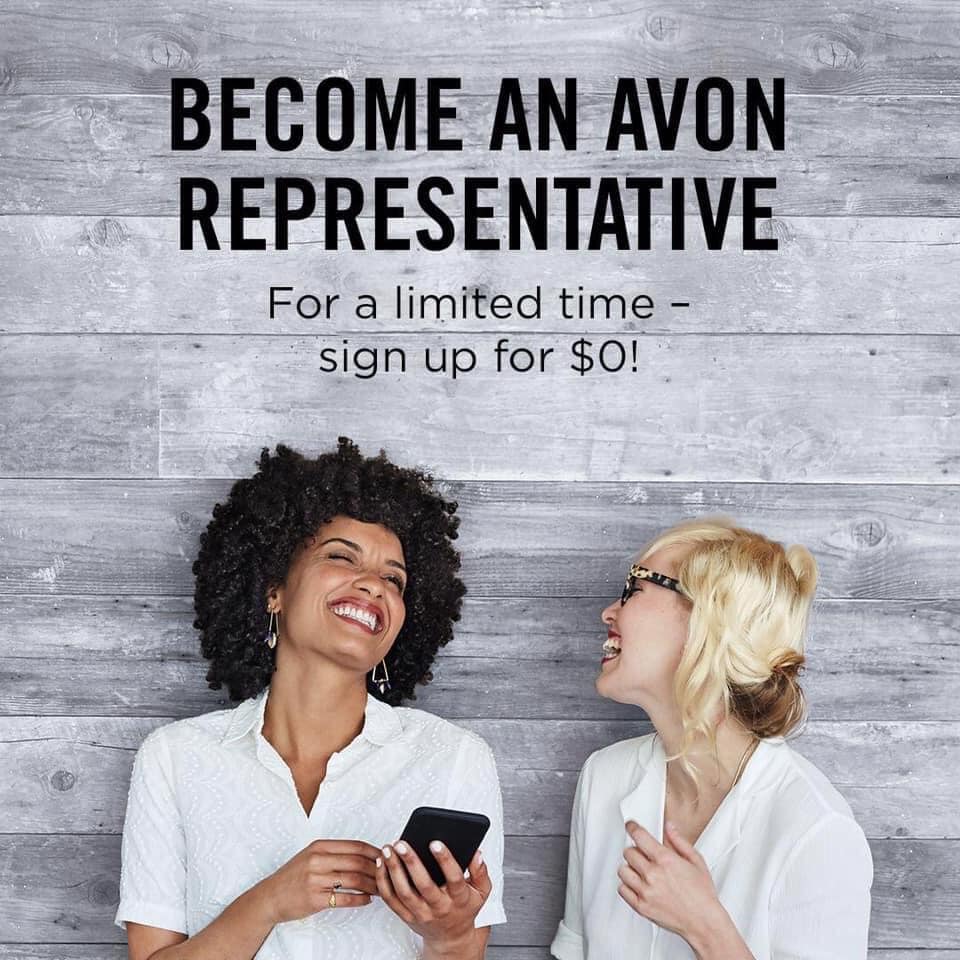 You already know and love beauty. Why not sell it?
Get all the digital tools you need.
Save 25% on your personal Beauty purchases
or earn 25% on your customer's purchases.
Get 20% discount/earnings on Fashion and Home.
Plus bonuses based on your sales and/or team sales.
Join My Team Today for Experienced Support
Enter for a chance to win our latest sweepstakes or giveaway from Avon and your Avon Representative
First time visiting Thoughts on Beauty? Learn more about what we have to offer on our Welcome Page.
If you enjoyed this article, be sure to follow me on your favorite social channel.
Last Updated on March 28, 2023 by avonladychris