Avon Concealers ~ How to Choose What to Use
You can currently choose from 4 options in Avon Concealers . fmg Illuminating Cushion Corrector, Match Wand (previously Magix Wand), Match Corrector (previously Magix Corrector and Cashmere 24 Hour Concealer. Let's take a look at each of these and how to use them so you can choose which will work best for you.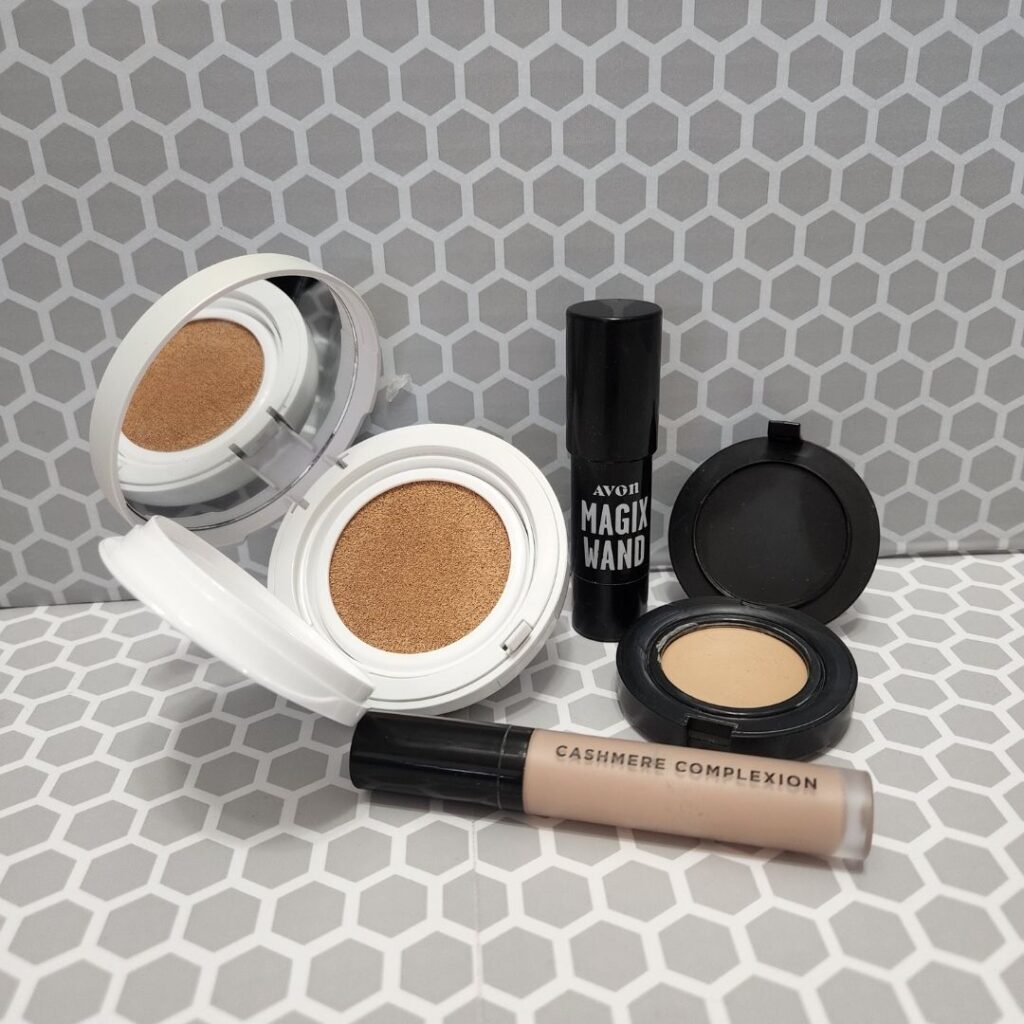 Watch this video for a quick look at our three current concealer formulas and how to choose which one to use for your specific needs. Please note: video recorded before the release of fmg Illuminating Cushion Corrector so that formula is not featured.
Avon Concealer Option 1 ~ Match Wand
What it is: A solid cream foundation stick that can also be used as a highlighter, contour and concealer. It has a demi-matte finish.
Why you'll like it: It's the driest of our formulas while still having a nice creamy formula. It's multipurpose formula makes it great as an all in one solution to all your complexion needs. It's mess free, portable format makes it great for using on the go.
How to apply: While you can simply swipe Match Wand on straight from the stick, that works best when using it as a foundation. For concealing you can use a concealer brush or fingertip to apply and blend right where you need it.
Use it before or after foundation? Match Wand is heavier than most concealers so I tend to use it after my foundation to correct any areas or spots that my foundation didn't cover. When using a liquid foundation I found it didn't blend as well over Match Wand.
With powder foundation I would apply Match Wand first. It's drier formula and demi-matte finish helps the foundation to just glide over the top for a flawless application.
Shade Tip: I often use one shade of Match Wand as my foundation, then use one shade lighter to blend out any dark circles under the eyes or dark spots. Occasionally, when I'm lucky enough not to have any dark circles or shadows under my eyes the area can actually appear lighter than the surrounding skin so I'll use a shade darker than my foundation to even that out.
What it is: A compact cream formula concealer.
Why you'll like it: Creamy, blendable formula disappears into skin for a "nothing there" finish while blurring imperfections. Match Corrector comes in 3 flexible shades which means it works with your skin tone to give you the perfect shade.
Match Corrector has caffeine for brightening and reducing puffiness, which makes it great for the under-eye area. It also has Marigold which helps to calm and soothe skin so it's good for covering blemishes or irritated areas.
How to apply: Use a concealer brush or fingertip to blend over areas you would like to camouflage.
Use it before or after foundation? This one is great before or after foundation so you can go with personal preference. I have even found this to be a great choice when I'm not using foundation and just want to camouflage the look of my under eye circles or other small imperfections. It blends in to look very natural on the skin and doesn't settle into my lines around my eyes.
What it is: Lightweight liquid concealer with sponge-tip applicator.
Why you'll like it: Works well with all types of foundations and comes in 12 shades in a range of 4 undertones so you're sure to find your perfect match.
How to apply: Dab or swipe on with the convenient sponge tip applicator then blend with fingertip, concealer brush or makeup blender.
Use it before or after foundation? This lightweight formula works great before or after lighter foundations. I typically apply to areas I know I'll want to correct before foundation and then after foundation dab a little on any imperfections like blemishes or dark spots that are showing through. When using heavier cream or powder foundations I would conceal first.
What it is: Lightweight liquid illuminating concealer in a easy-to-use cushion design with sponge applicator.
Why you'll like it: Works well with all types of foundations and comes in 3 shades. Infused with antioxidant vitamins C and E and camellia flower extract, you get skin loving ingredients along with a dewy glow.
How to apply: For the perfect application, press the applicator onto the cushion and tap over imperfections (do not wipe). Repeat to achieve desired effect.
Use it before or after foundation? Follow with your preferred foundation or tinted moisturizer. Pairs exceptionally well with fmg Match Filter Serum Tint Foundation or Magix Tint Tinted Moisturizer for the perfect no-makeup makeup look. For a more full-coverage look, pair with fmg Cashmere 24 Hour Foundation.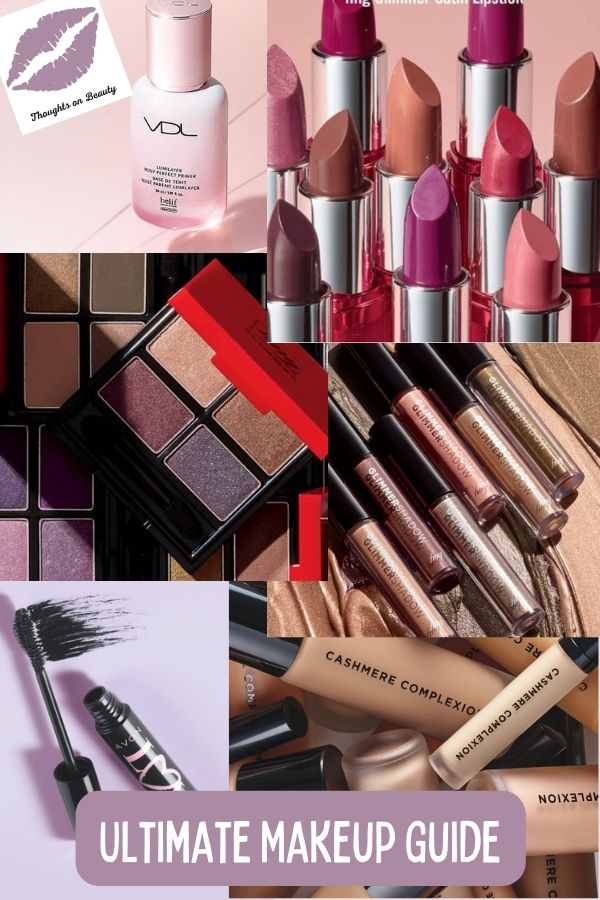 Makeup routines range from a quick mascara and lipstick all the way to a full face with all the bells and whistles. Whether you have a go-to look you wear every day or you like to change it up based on your mood or what's on your plate for that day, Let's take a look at all the steps you might like to add in your makeup routine and the products and tips that can help you get the perfect look and routine for you.
Let me be your personal shopper
Life is often busy so sometimes it can be hard to find time to sift through all the wonderful products we have to offer. I am always happy to do the shopping for you. Let me know what you are looking for and whether it's a favorite product you want to reorder or you are looking to try something new I will find all the options for you and help you to choose which one will be the best fit for you.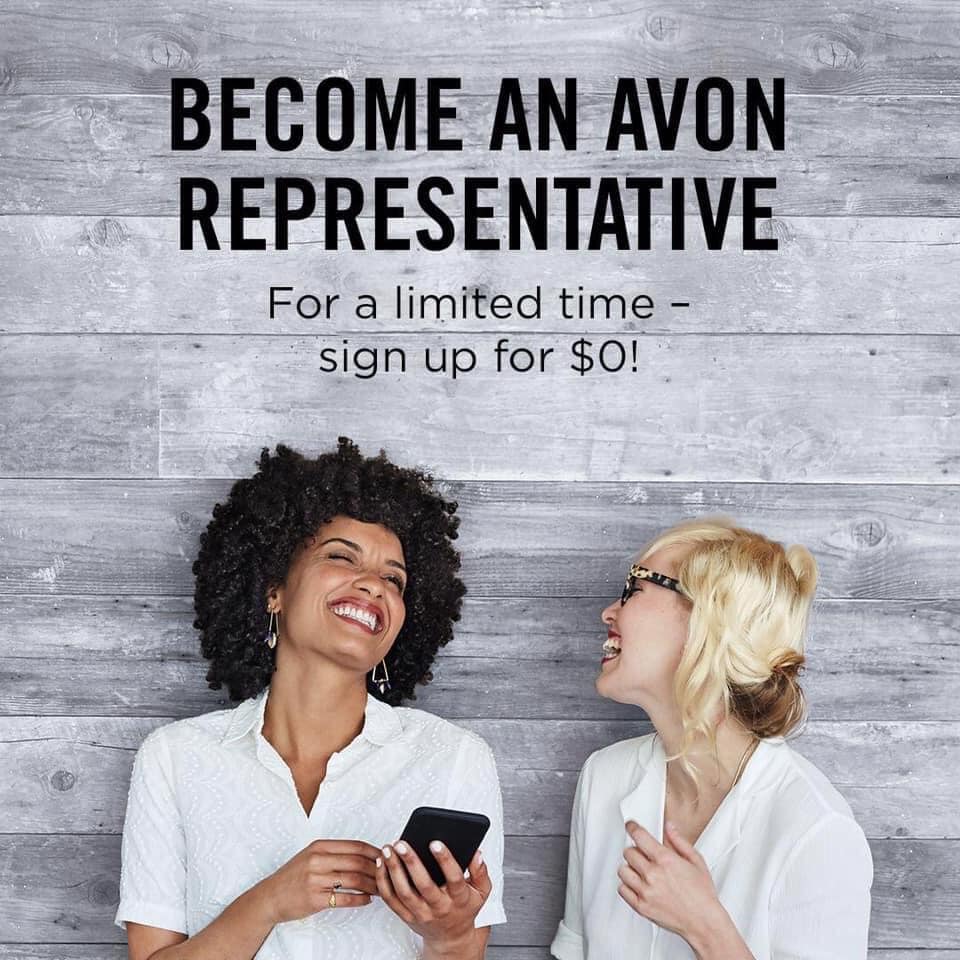 You already know and love beauty. Why not sell it?
Get all the digital tools you need.
Save 25% on your personal Beauty purchases
or earn 25% on your customer's purchases.
Get 20% discount/earnings on Fashion and Home.
Plus bonuses based on your sales and/or team sales.
Join My Team Today for Experienced Support
Enter for a chance to win our latest sweepstakes or giveaway from Avon and your Avon Representative
Last Updated on March 30, 2023 by avonladychris