Clean House with Me
Yes, I know cleaning house is not most people's idea of fun but check out my favorite helpers for cleaning house that make it feel a bit less like a chore
In the Kitchen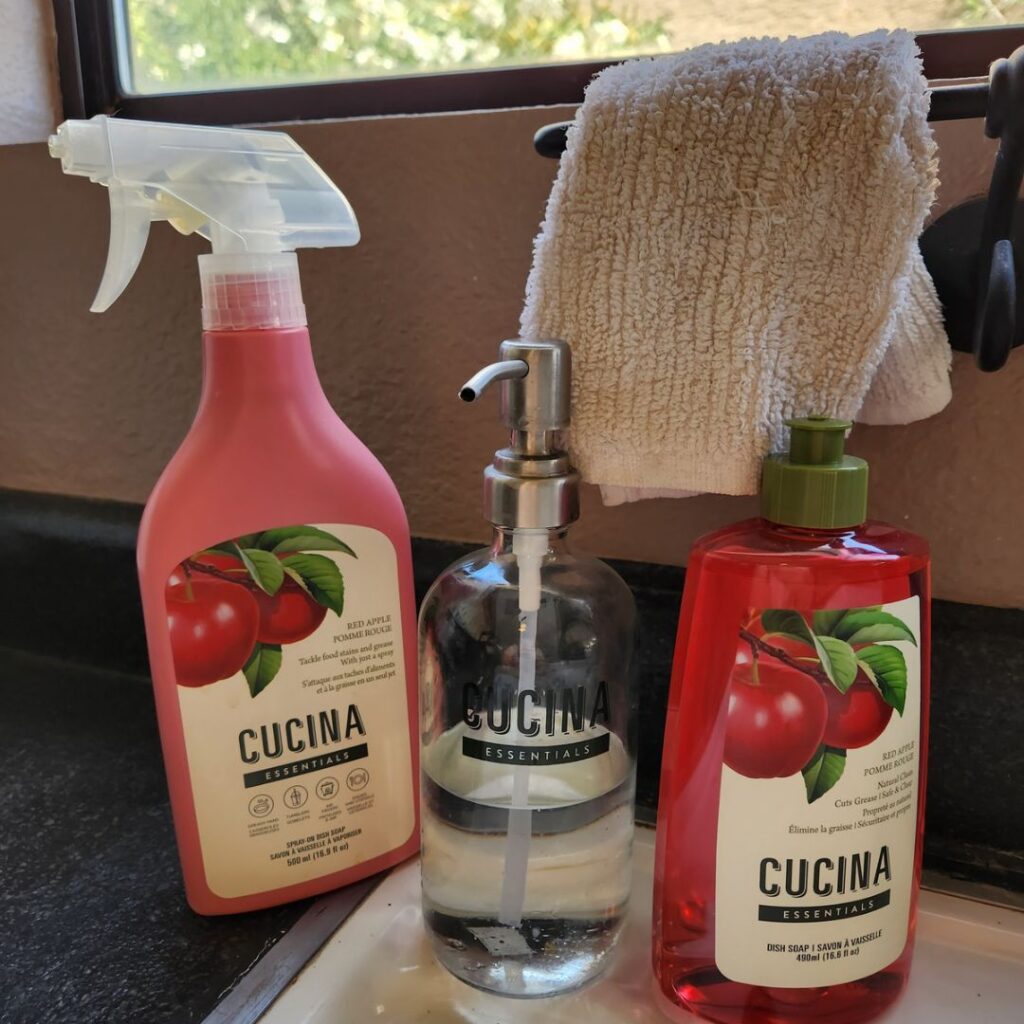 The crisp Red Apple Scent of the Cucina Dish Soaps makes the sometimes greasy and gross cleaning the dishes more of an aromatic experience. The Fresh Citrus Scent is lovely as well.
The regular Dish Soap makes lots of bubbly suds that make quick work of any rinsing or hand washing we need to do.
BENEFITS
Concentrated mild gel cleanses dirt and excess food
Contains citric acid which effectively and quickly breaks apart stains
Nature-derived and vegan-friendly
Free of chemical preservatives
The refillable glass bottle with pump top easily adds soap to the sink, sponge or scrub brush, without the risk of a heavy bottle slipping out of wet hands.
The Spray-on Dish Soap is perfect for those things that need to "soak" a little first.
BENEFITS
Just spray and wipe!
Biodegradable, eco-friendly plant-based formula
Cuts grease on contact
Dermatologically tested. Safe for skin.
In the Bathroom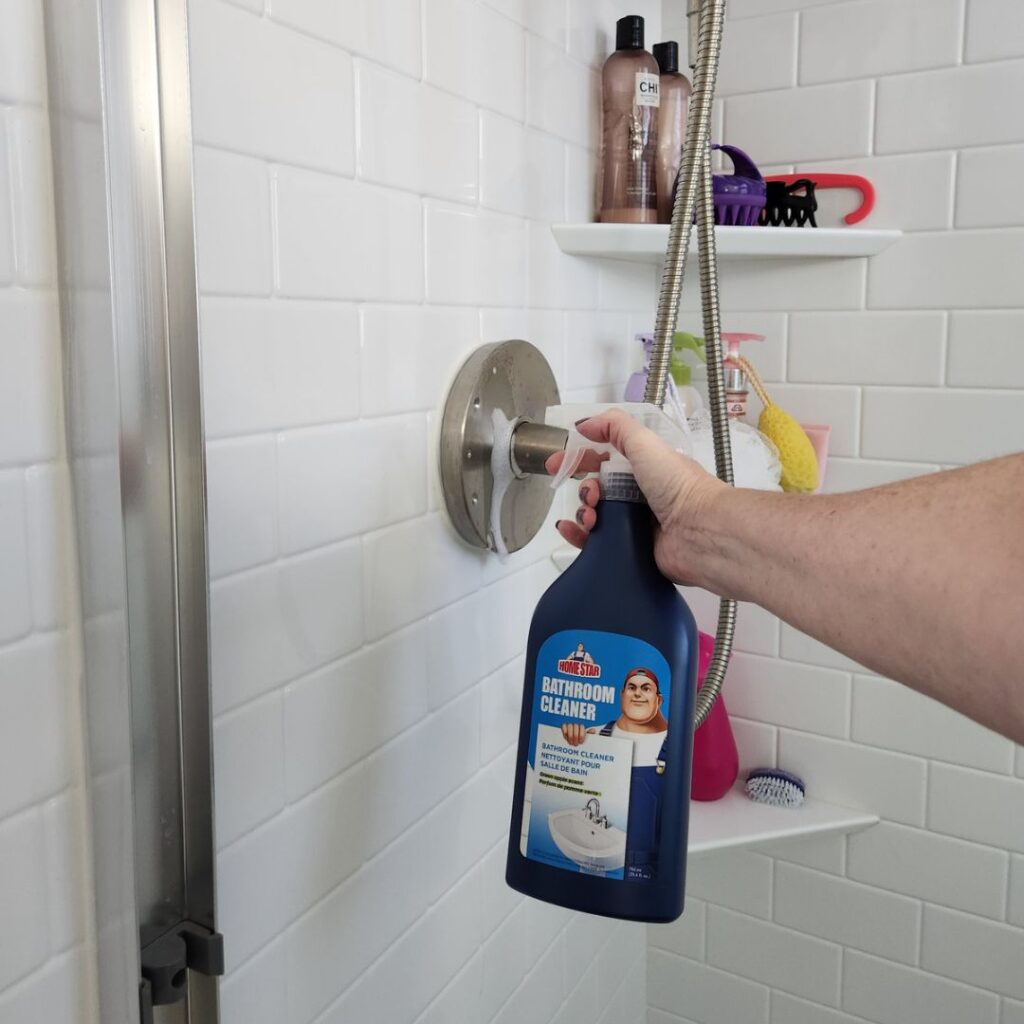 Carrying the Fresh Apple Scent to another room of the house, the Homestar Bathroom Cleaner smells like no other bathroom cleaner I've ever used. And the last thing you want in an enclosed space like a bathroom is a strong chemical smell.
Homestar Bathroom Cleaner also makes cleaning easy. Simply spray, let it sit then wipe away tough soap scum, limescale, calcium and grime. I often spray the shower when I get out of the shower, then wipe and rinse once I'm done getting dressed, one of my favorite ways to multitask. Similarly I'll spray the toilet, sink and counter when I bring in the laundry to be put a way which gives the formula enough time to make wiping down those surfaces virtually scrub free.
BENEFITS
Triple action bathroom cleaner
Low-pH formula
Penetrates, breaks down and removes messes
Fights tough soap scum, limescale, calcium and grime
Use on showers, tubs, toilets, sinks and counters
Fresh green apple scent
In the Laundry Room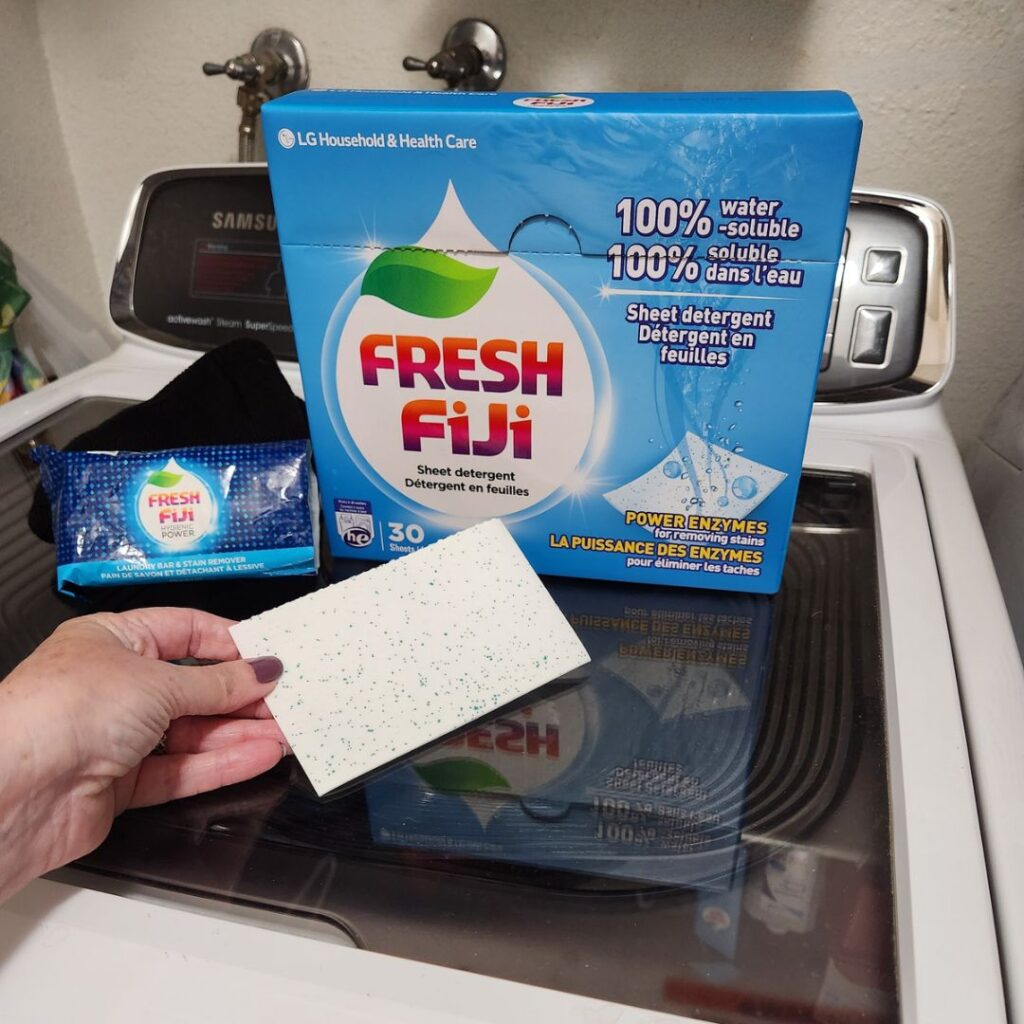 Fresh Fiji lives up to it's name by keeping my family's clothes fresh.
The Fresh Fiji Sheet Detergent delivers a powerful detergent without all the heavy lifting and measuring. They dissolve completely even in cold water to activate the seven different enzymes blended to clean up the dirt and oily residues from skin and strong stains.
BENEFITS
30 easy-dissolving sheets
Perforated to size down for small loads of laundry. (We use 1/2 sheet for most loads and only use a full sheet for heavily soiled loads)
Fresh lemon and lavender scent
With baking soda to help eliminate odors
Works in all washers
When we have bad stains we reach for the Fresh Fiji Laundry Bar. This solid bar soap is an easy to use, low mess powerful pre-treater. It's also great for hand washing and cleaning on the go. Added baking soda brightens with a fresh scent and it's safe for skin with moisturizing ingredients.
All Over the House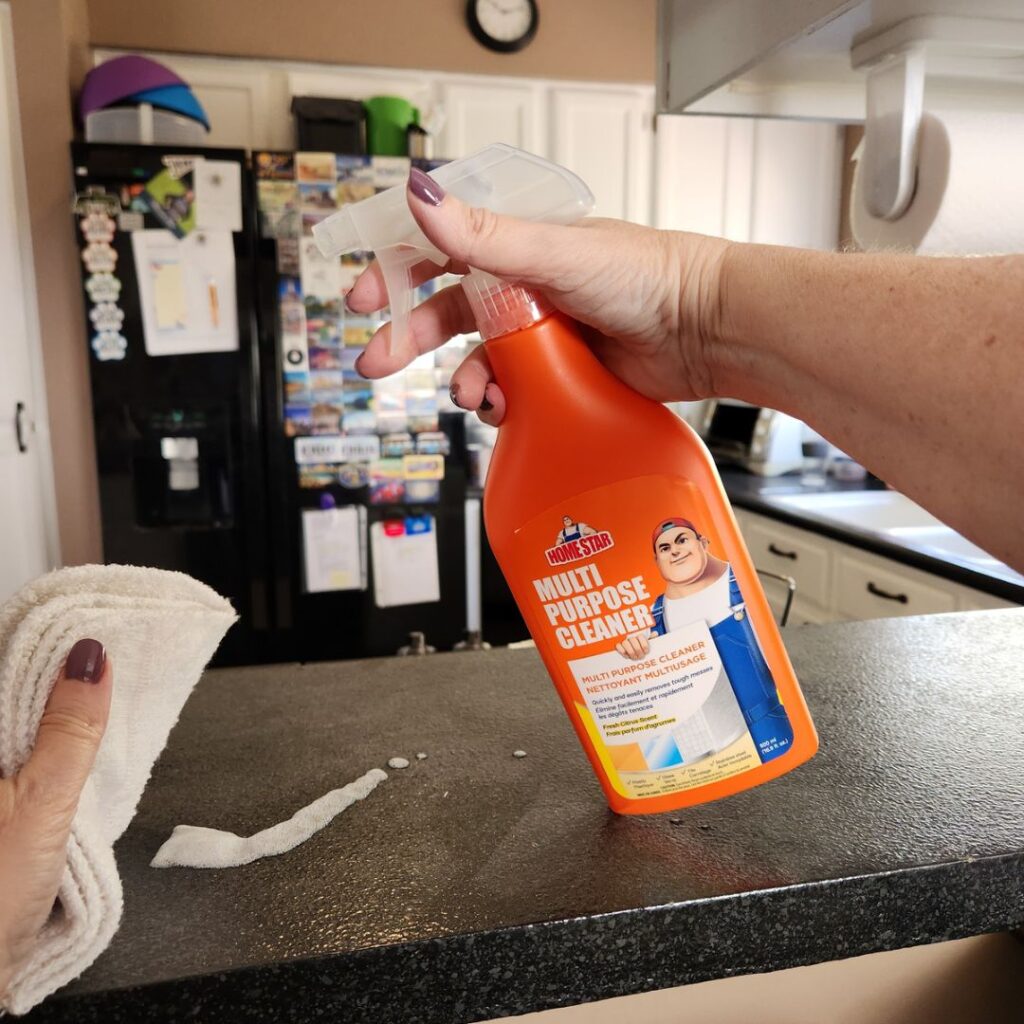 For all the other random hard surfaces in my home, I reach for Homestar Multipurpose Cleaner. I especially love this for wood surfaces like tables, doors and door frames, railings and baseboards.
This bleach-free, triple-action power cleaner is formulated with citric acid, orange oil and baking soda to quickly and easily remove tough greasy, grimy messes.
BENEFITS
Removes tough greasy, grimy messes
Natural citrus scent
Citric acid maximizes the cleaning effect, especially on water stains
Orange oil helps easily clean the grease and grime and eliminates odors
No harsh chemical vapors
Bleach-free
Squeezable spray top
For use on non-porous surfaces only
related posts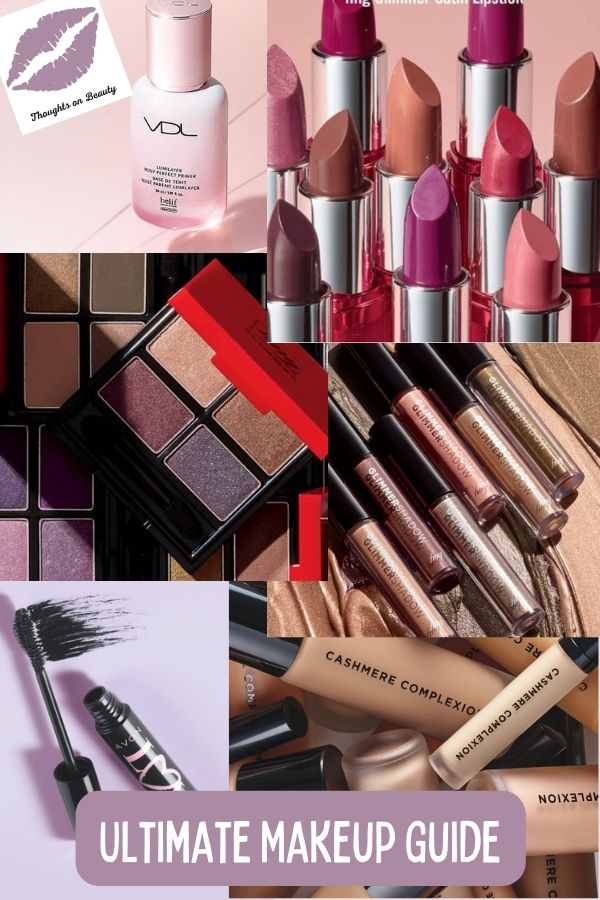 Makeup routines range from a quick mascara and lipstick all the way to a full face with all the bells and whistles. Whether you have a go-to look you wear every day or you like to change it up based on your mood or what's on your plate for that day, Let's take a look at all the steps you might like to add in your makeup routine and the products and tips that can help you get the perfect look and routine for you.

Join the Thoughts on Beauty group on Facebook to get sneak peeks at upcoming products, insider info and a bit of fun. Plus special VIP "private sale" offers.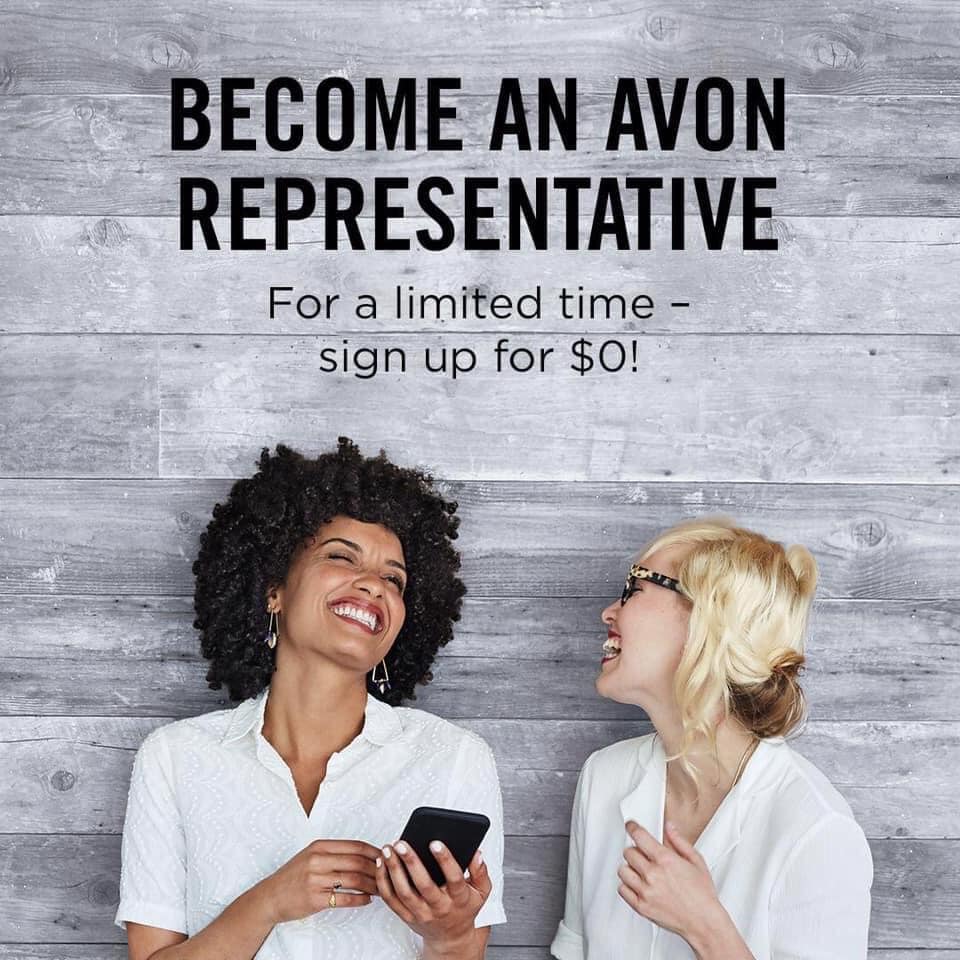 You already know and love beauty. Why not sell it?
Get all the digital tools you need.
Save 25% on your personal Beauty purchases
or earn 25% on your customer's purchases.
Get 20% discount/earnings on Fashion and Home.
Plus bonuses based on your sales and/or team sales.
Join My Team Today for Experienced Support
Laundry Helpers
Look, smell, be clean. Live hygienic. Fresh Fiji Laundry Products help you …
Enter for a chance to win our latest sweepstakes or giveaway from Avon and your Avon Representative
First time visiting Thoughts on Beauty? Learn more about what we have to offer on our Welcome Page.
If you enjoyed this article, be sure to follow me on your favorite social channel.