Does Makeup Expire? How to Know When to Throw Away Makeup
Raise your hand if you've ever kept a lipstick in your makeup bag for a lot longer than you probably should have? Don't worry — you're not alone! Makeup products don't always come with a clear, easy-to-read expiration date, but that doesn't mean they don't have a cutoff date. Cosmetics can accumulate bacteria over time, which can be bad news for your skin — and we don't want that.
Makeup expiration dates rely on the first day you use them, not the purchase date. Usually, makeup products include a small symbol typically resembling a jar with a number/letter on the inside referring to the product's shelf-life. However, these symbols are often scratched off with wear or can be hard to read, so to make things easier, we created a full makeup expiration chart that you can easily follow.
Follow the tips below to keep track of expired makeup and know when it's time to refresh your makeup bag.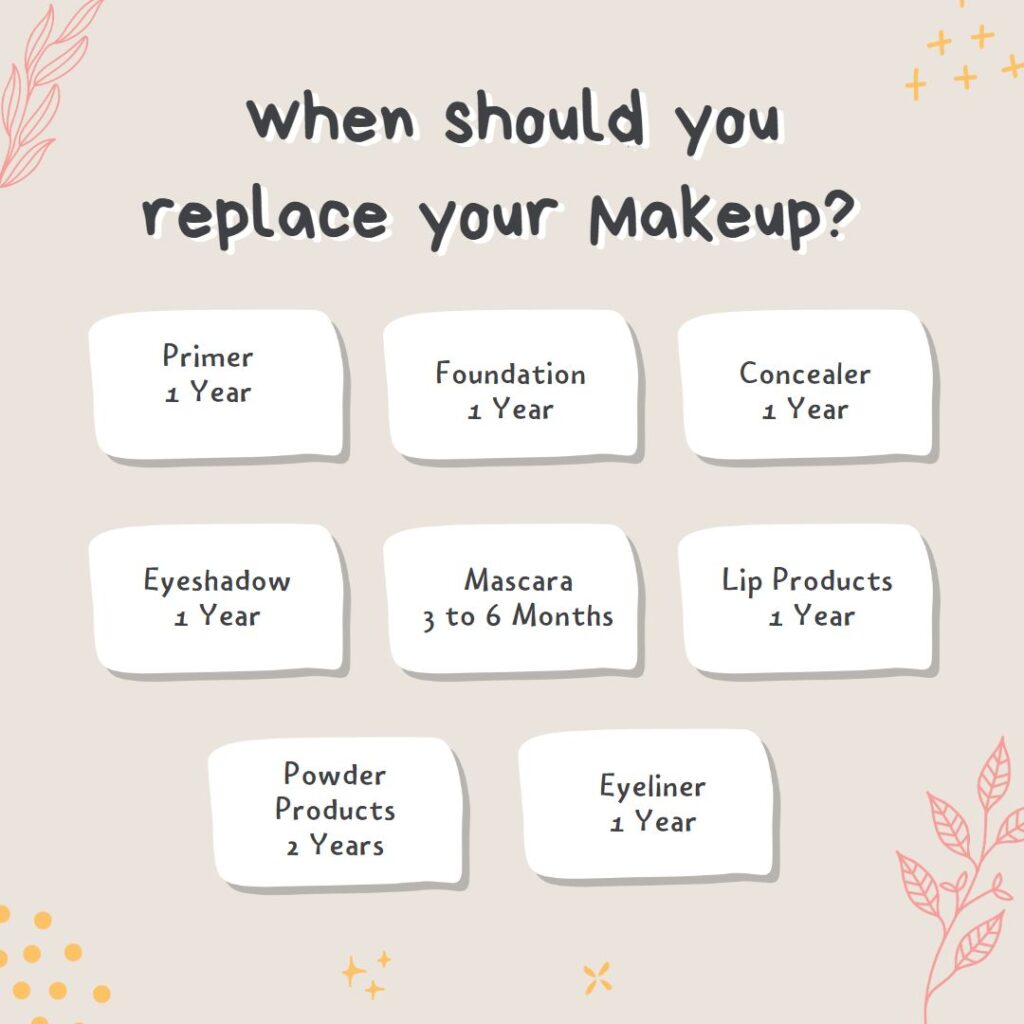 PRIMER, FOUNDATION & CONCEALER
Period after opening: 1 year.
Can't remember when you opened that foundation that's been sitting in your makeup drawer for ages? Chances are, it's time to throw it out. Foundation and concealer — typically in liquid form — last about a year once opened before they can start to grow bacteria. You also might see the formula begin to crack and separate, which means it's time to let it go. Powder foundation and solid concealer can take a bit longer to accumulate bacteria than their liquid counterparts, so they'll last a bit longer.

EYELINER & EYESHADOW
Period after opening: 1 year.
Opened eyeliner pencils and eyeshadow can last much longer than their liquid counterparts. Since solid and powder makeup take longer to build up bacteria, you don't have to worry about it drying out. However, if you're a big fan of colored eye makeup, you might want to toss it a bit sooner than your neutrals. Brightly hued cosmetics change in color over time and will likely last less than a year once opened. When you notice your purple eyeshadow or green eyeliner fading, it's time to replace it.

MASCARA
Period after opening: 3-6 months.
A few months after it's opened, mascara will start to dry out. Like other liquid makeup, it can accumulate bacteria, which can lead to potential irritation and infection. If you have sensitive eyes, we recommend switching out your mascara every three months. However, if your mascara still glides on smoothly and doesn't irritate your eyes, it can last you up to six months. The same holds true for liquid eyeliner — it can accumulate bacteria quickly and should be tossed out around the same time as mascara.

LIPSTICK
Period after opening: 1 year.
Many lipsticks not only stay on all day, but they also have a long period after opening. You can keep opened lipsticks for up to 2 years, and then toss them, as they can start to grow bacteria that can cause skin irritation. Once again, your liquid lipsticks will have a shorter lifespan once opened (probably 1 year max), as the liquid formula will crack and dry out.
How do I know when I opened this makeup?
The toughest part of knowing when to throw out old makeup is remembering when you opened it originally. I've used a few methods for tracking this over the years, maybe one of these will work for you.
Write the date on the package when you open for the first time. Permanent markers work best for this. I like the ultra fine point ones. I keep one in a dark color and when I can find one in a metallic color that works good on darker color packaging.
Keep a list by your makeup where you can write down when you open something new.
Take a selfie wearing and holding the new product. The date stamp on the photo will let you know when you opened it.
For mascara, open a new tube on the first day of the month and repeat every 3 or 6 months depending on how long your mascara tends to last. Using the first day of a season can also be a good sign it's time to start a new tube.
related posts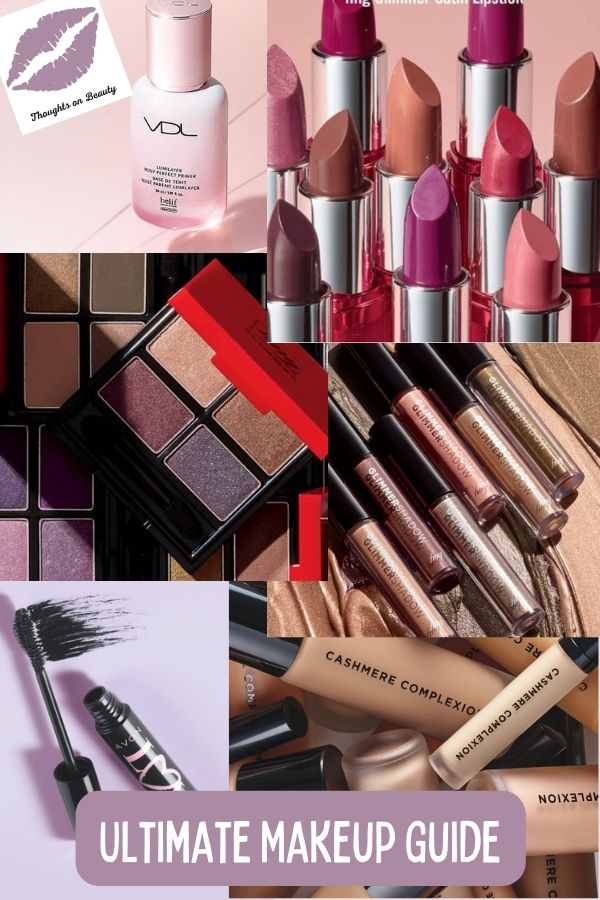 Makeup routines range from a quick mascara and lipstick all the way to a full face with all the bells and whistles. Whether you have a go-to look you wear every day or you like to change it up based on your mood or what's on your plate for that day, Let's take a look at all the steps you might like to add in your makeup routine and the products and tips that can help you get the perfect look and routine for you.

Join the Thoughts on Beauty group on Facebook to get sneak peeks at upcoming products, insider info and a bit of fun. Plus special VIP "private sale" offers.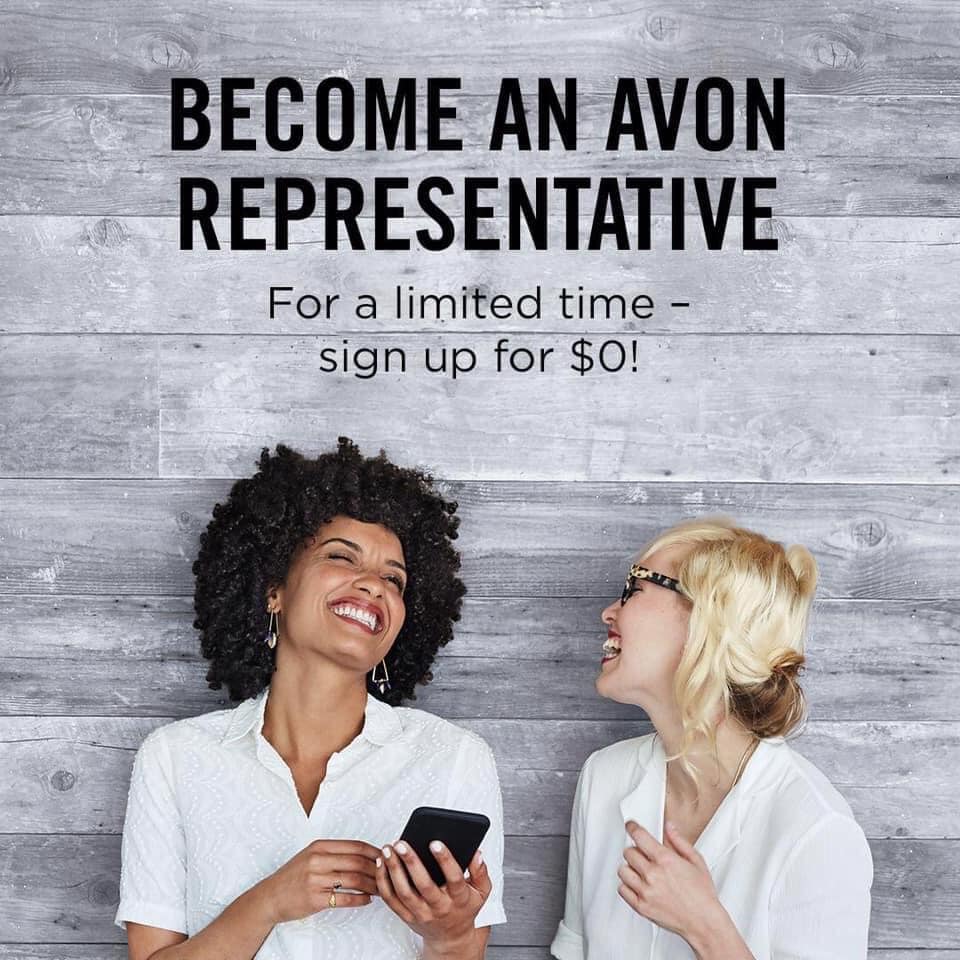 You already know and love beauty. Why not sell it?
Get all the digital tools you need.
Save 25% on your personal Beauty purchases
or earn 25% on your customer's purchases.
Get 20% discount/earnings on Fashion and Home.
Plus bonuses based on your sales and/or team sales.
Join My Team Today for Experienced Support
Enter for a chance to win our latest sweepstakes and giveaways from Avon and your Avon Representative
First time visiting Thoughts on Beauty? Learn more about what we have to offer on our Welcome Page.
If you enjoyed this article, be sure to follow me on your favorite social channel.