Fresh Fiji Laundry Helpers from Avon
Look, smell, be clean. Live hygienic. Fresh Fiji Laundry Products help you get your laundry fresh and clean easily.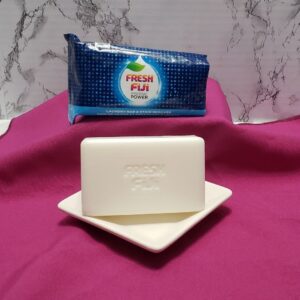 Fresh Fiji Hygienic Power formula in a bar for a deep clean that removes even dirt you can't see. Perfect for pretreating or targeted spot treating clothing and linens, hand washing, and cleaning on-the-go. Breaks down stains pre-wash. Added baking soda brightens with a fresh scent. Safe for skin with moisturizing ingredients.
FEATURES
Attacks tough stains
Fresh Scent
Safe for skin
Moisturizing ingredients to prevent dry skin
Baking soda for brightening
TO USE
Rub on dirty laundry and rinse, or rub on grease, oil stains, perspiration and collar stains before machine washing.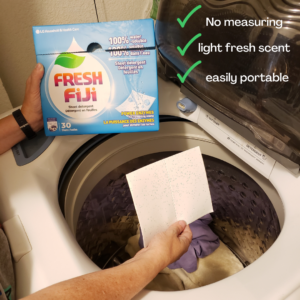 Laundry detergent in a single sheet. Doing laundry is a breeze with these fresh detergent sheets. New unique format…no spills, no mess, no fuss, no measuring! Formulated with seven different enzymes blended to clean up the dirt and oily residues from skin and strong stains. This magic sheet completely dissolves in hot water, and even in cold water leaving no residue behind. Fresh and clean lemon and lavender scent from natural aroma oils, with odor-removing baking soda.

FEATURES
30 easy-dissolving sheets
Up to 60 Loads
Fresh lemon and lavender scent
Special formula of blended enzymes removes stains with maximized cleaning effect
Mild, long-lasting fragrance with natural aroma oil
With baking soda to help eliminate odors
Each, 9″ L x 8 W"
For machine-wash fabrics only
Perforated to size down per load
Use one whole sheet for large load of laundry.
Perforated to size down for small loads of laundry.
100% water soluble
Works in all washers
TO USE
Place the sheet directly with the laundry and follow your normal wash cycle. For strong stains, place the sheet on stain, leave it for few minutes and the put it in the laundry machine.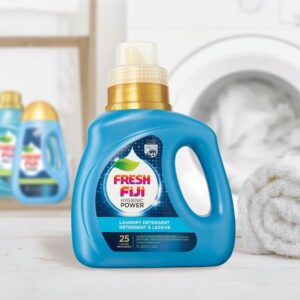 Combines a stain-fighting 7-enzyme solution to brighten and whiten laundry, baking soda to help prevent odor for a longer-lasting fresh clean scent and our hygienic power formula for a deeper, more effective clean that removes even dirt you can't see!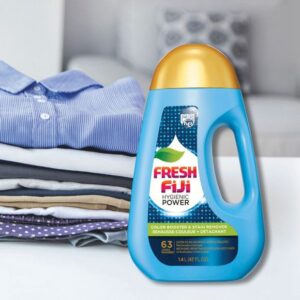 Fresh Fiji's Hygienic Power formula for a deep clean that removes even dirt you can't see. Makes whites bright, boosts and brightens colors and eliminates odors (when used with regular detergent). With peroxide to eliminate tough stains and oxygen-based bleach to protect and boost color. Free of optical brighteners, dyes, paraben, triclosan, mineral oil.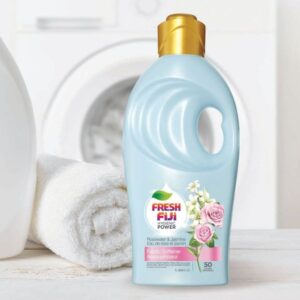 3x concentrated fabric softener that softens, freshens, and protects your clothes. Long-lasting, luxurious rosewater and jasmine scent. Microplastic-free. Dermatologically-tested, made with plant-based surfactants. Safe for skin and environment.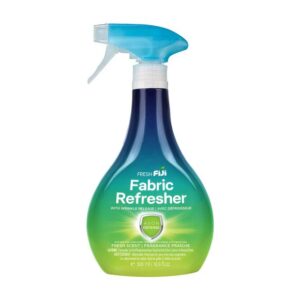 Freshen fabrics and smooth wrinkles with this fabric refresher spray. Formulated with green tea and persimmon leaf extracts to remove odors, and corn-derived dextrin for wrinkle control. Available in two unique scents. 16.9 fl. oz.

BENEFITS
• Freshens fabrics and removes wrinkles from clothes, bed linens and more
• Dermatologically tested

UNIQUE SCENTS
• Fresh – clean laundry scent
• Crisp – vibrant aromatic scent

TO USE
Hold bottle 8-12 inches (20-30cm) from area to be treated and spray evenly.
For wrinkle removal: After spraying the fabric, use both hands to pull the wrinkled area up and down and from the sides 2-3 times to make the fabric taut. Let dry.
Limited Edition Laundry Helpers from Avon Living
Laundry helpers available for a limited time from Avon Living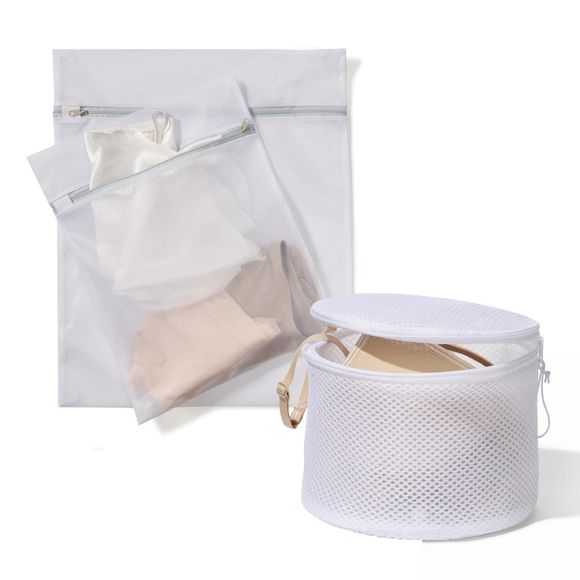 Put this at the top of your laundry list (for home essentials!): Mesh laundry bags protect your clothing from snags and tears while still allowing water and detergent to pass through during washing. The cellular mesh structure allows for easy flow-through for optimal rinsing and drying. Great as travel organizers, this set comes in three convenient sizes: cylinder, small and large bags.

INCLUDES
• Cylinder bag 6 3⁄4″ diam. x 6″ H
• Large mesh bag 19″ L x 15 3⁄4″ W
• Small mesh bag 15 3⁄8″ L x 11 3⁄4″ W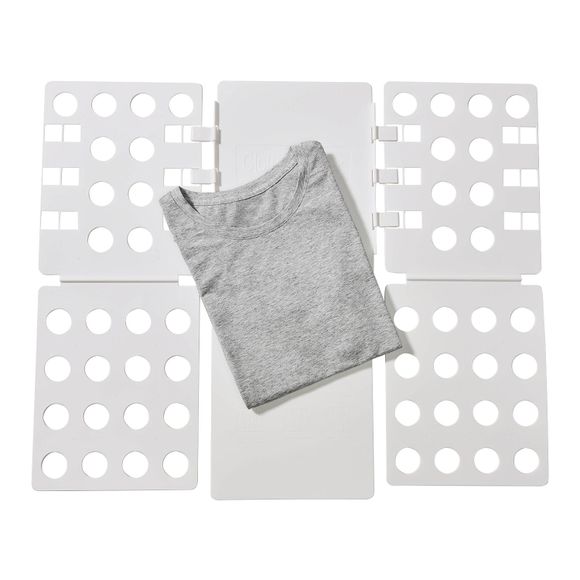 Fluff and fold! Make folding laundry easy with this portable shirt folding board. Works with long-sleeve shirts, T-shirts, shorts, skirts and more, this tough plastic design folds for easy storage. Imported.

DIMENSIONS
• 9.25″ L x 11 3⁄4″ W (folded)
• 28″ L x 23″ W (unfolded)
No room for a drying rack? Go for this incredibly lightweight and collapsible tiered drying surface. A three-tier mesh design that can be hung over any shower or closet rod. Plus, it folds flat for compact storage.
DIMENSIONS
• 29″ L x 18 1⁄4″ W x 28 1⁄8″ H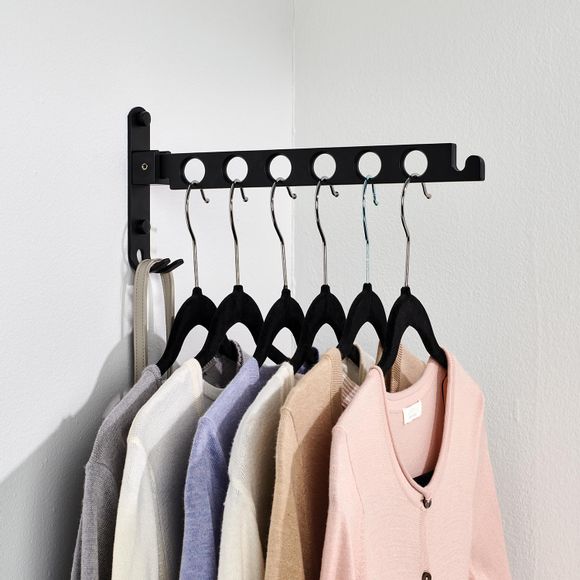 Get creative with your organization solutions. Our hanger holder is perfect for hanging coats, scarves, towels, bags, suits, flowerpots, bird feeders and more. Suitable for both indoor and outdoor use, this durable metal design features end hooks and a foldable arm for flexible use.

INCLUDES
• Hanger holder
• Bracket
• Wall-mounting screws

DIMENSIONS
• 12 1⁄4″ L x 5 1⁄2″ W x 1 1⁄8″ D
Related posts

Join the Thoughts on Beauty group on Facebook to get sneak peeks at upcoming products, insider info and a bit of fun. Plus special VIP "private sale" offers.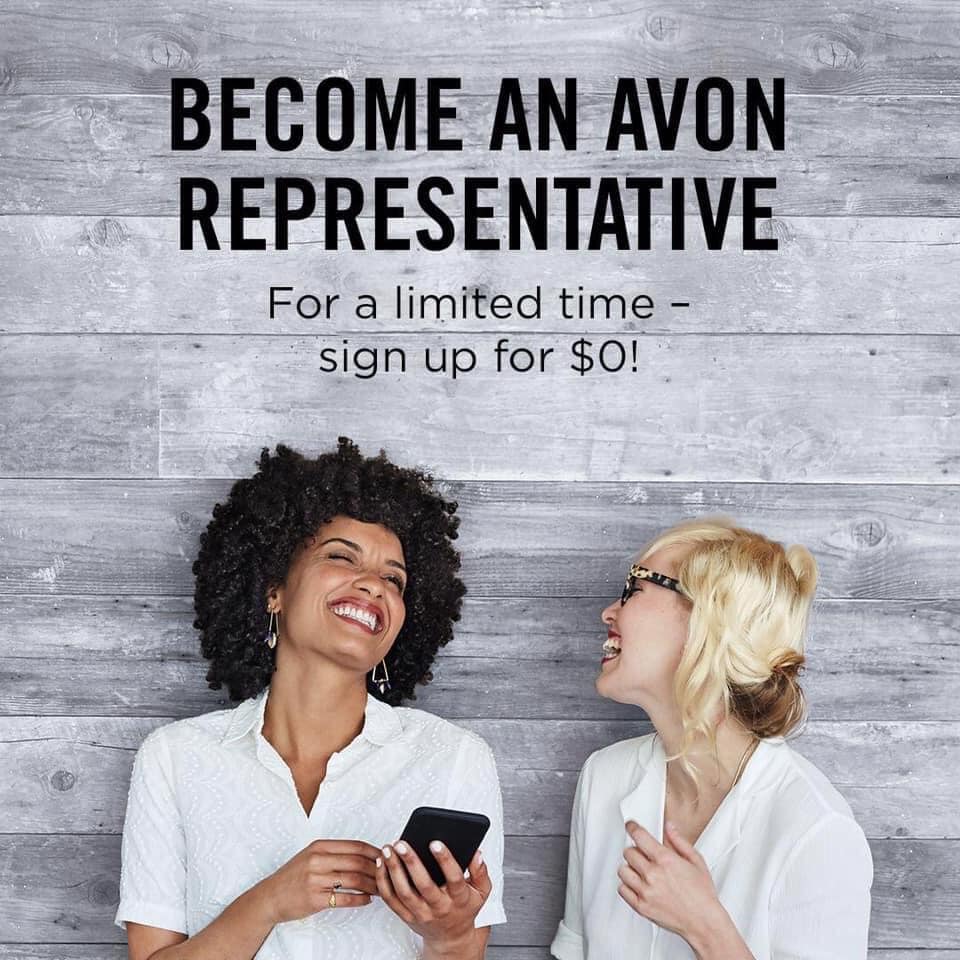 You already know and love beauty. Why not sell it?
Get all the digital tools you need.
Save 25% on your personal Beauty purchases
or earn 25% on your customer's purchases.
Get 20% discount/earnings on Fashion and Home.
Plus bonuses based on your sales and/or team sales.
Join My Team Today for Experienced Support
Enter for a chance to win our latest sweepstakes or giveaway from Avon and your Avon Representative
First time visiting Thoughts on Beauty? Learn more about what we have to offer on our Welcome Page.
If you enjoyed this article, be sure to follow me on your favorite social channel.
Last Updated on May 11, 2023 by avonladychris