What Body Lotions are Best for Dry Skin?
Do you suffer from dry skin? You're not alone. Different environmental and genetic factors cause dryness, which continues to be a leading skin concern. To treat dry areas, you need a moisturizing body lotion. We've gathered up some of our best formulas that will provide your skin with intense, long-lasting moisture.
Avon Senses Body Lotions
Come to your senses. Avon Senses body lotions are designed to provide your skin with 30 hours of moisture while giving skin a healthy and velvety smooth appearance. Featuring fresh, luxurious scents and a modern design, the new Avon Senses Collection will transform your bath routine into a whole new pampering experience so you can enjoy your me-time like you mean it. Opt for Avon Senses Sparkling Grapefruit and Orange Blossom for an uplifting citrus scent, Avon Senses Cozy Vanilla & Coconut for an indulgent, comforting experience, or Avon Senses Fresh Bergamot and Wild Mint for a light and refreshing feel.
Moisture Therapy +Balance and Soothe
Microbiome are beneficial micro-flora that live on skin as a protective layer, helping to keep skin looking healthy all over. When the microbiome balance is disturbed, skin loses its capacity to hold moisture and becomes dry and damaged. Care for your microbiome with our advanced microbiome-supporting formulas, with prebiotics and para-probiotics to help balance and soothe your skin. Protect and support your skin's microbiome with Moisture Therapy +Balance and Soothe Body Lotion, which replenishes moisture while soothing and balancing to leave skin softer, smoother and healthier-looking. Use it alongside Moisture Therapy +Balance and Soothe Body Wash for a moisturizing body care routine.
Skin So Soft
Say goodbye to dryness with Skin So Soft Original Body Lotion, one of our most iconic products. Formulated with jojoba oil, this lotion infuses skin with nutrients while moisturizing, so it will feel nourished, conditioned and irresistible to touch. This lotion also provides skin with 24 hours of hydration and while refreshing the senses with its fresh herbal scent. Also available in a larger size, Skin So Soft Bonus Size Original Body Lotion, for the ultimate moisturizing experience.
Treat yourself to Skin So Soft Soft & Sensual Body Lotion, which will give you healthier and more radiant skin. Made with argan oil—a nourishing oil that contains vitamins, minerals and fatty acids— this sumptuous lotion will make skin feel smoother, softer and firmer. Indulge in this delightful floral-scented formula and your skin will be hydrated for 24 hours. If you want even more moisture, opt for our Skin So Soft Bonus Size Soft & Sensual Body Lotion.
Reveal your skin's radiance with Skin So Soft Bonus Size Radiant Moisture Body Lotion, which provides skin with 24 hours of indulgent moisture. Featuring nourishing argan oil and a unique peony and musk scent, this formula will transform even the driest skin with sensual softness and vibrant radiance.
Made with moisturizing coconut oil, Skin So Soft Supreme Nourishment Enriching Coconut Oil Milk Lotion instantly hydrates and nourishes skin. The light and luscious formula leaves skin feeling sumptuously soft and smooth for hours.
Give your skin some well-deserved TLC with Skin So Soft Comforting Shea Body Lotion. Scented with vanilla, sandalwood and musk, this shea butter formula delivers 48 hours of long-lasting moisture and luxurious softness for a comforting feeling.
Veilment CBD
Soothe and nourish skin with Veilment CBD Nourishing Body Cream. Formulated with 100mg of CBD and touches of hemp seed oil, jojoba oil and turmeric, this nutrient-rich cream helps reduce irritation and dryness while absorbing quickly for a soft and smooth feeling.
Want even more hydration? See our full collection of body lotion.
Related Posts

Join the Thoughts on Beauty group on Facebook to get sneak peeks at upcoming products, insider info and a bit of fun. Plus special VIP "private sale" offers.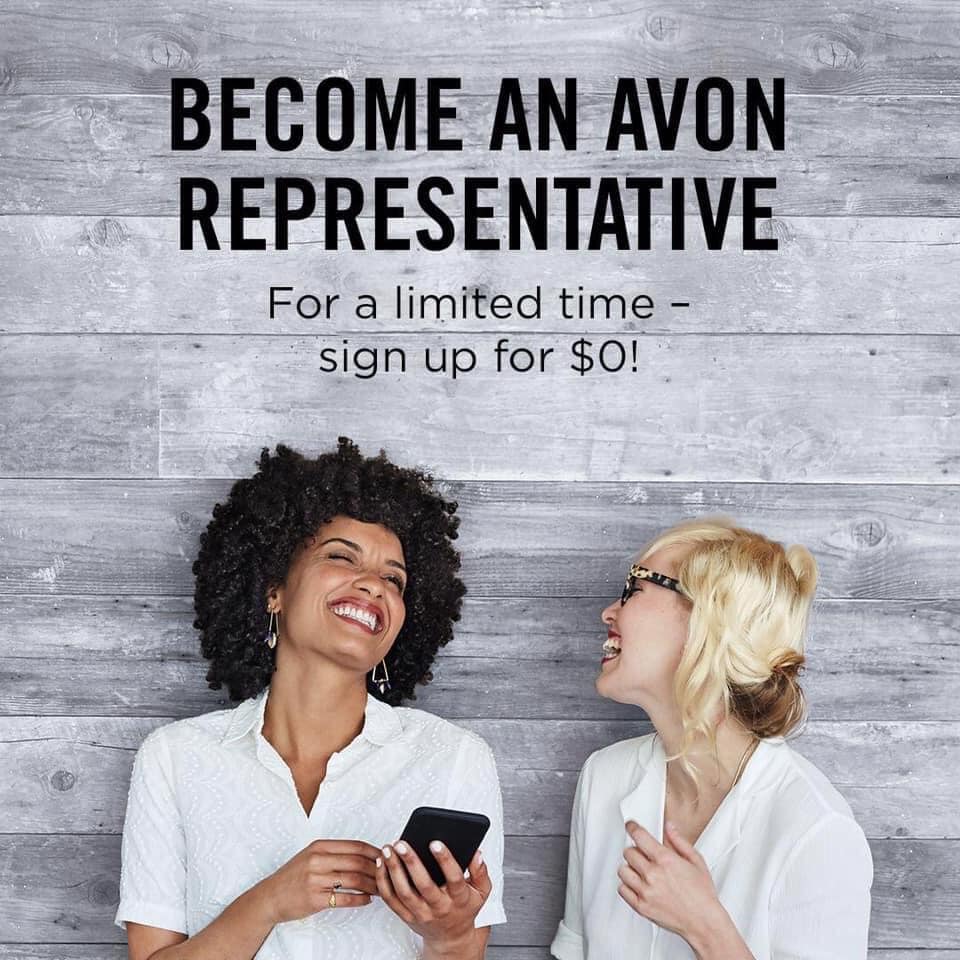 You already know and love beauty. Why not sell it?
Get all the digital tools you need.
Save 25% on your personal Beauty purchases
or earn 25% on your customer's purchases.
Get 20% discount/earnings on Fashion and Home.
Plus bonuses based on your sales and/or team sales.
Join My Team Today for Experienced Support
Enter for a chance to win our latest sweepstakes or giveaway from Avon and your Avon Representative
First time visiting Thoughts on Beauty? Learn more about what we have to offer on our Welcome Page.
If you enjoyed this article, be sure to follow me on your favorite social channel.
Last Updated on September 26, 2023 by avonladychris