6 Ways to Winterize Your Skin
Cold, blustery winter air can leave skin feeling dry and uncomfortable. We can help your skin feel happy and healthy all winter long with ways to winter-proof your skin.
1. Ditch the Itch
Winter air making skin feel dry, sensitive and itchy? You need a hypoallergenic, fragrance free calming formula for instant relief.
Oatmeal instantly soothes and relieves dry, itchy skin.
Moisture Therapy Bonus Size Calming Relief Body Lotion
Advanced BioMimic Technology™ has essential lipids, vitamins B3 and pro-vitamin B5 to help add moisture and relieve dry, itchy, irritated skin.
Physiogel Hypoallergenic Calming Relief A.I. Face Lotion or Face Cream
2. Build Your Barrier
Wrap your body in layers of moisture. Dry, tight, sensitive winter skin? Physiogel has lipids to help strengthen skin's moisture barrier, restoring hydration for visibly healthy skin.
Ceramide helps restore skin's natural moisture barrier. Squalane helps fight damage from environmental stressors with antioxidants.
Physiogel Hypoallergenic Daily Moisture Therapy Facial Lotion or Facial Cream
Physiogel Hypoallergenic Daily Moisture Therapy Body Lotion
3. Hydrate with Hemp
Dry winter skin craves replenishing moisture and natural nourishment. Hemp-derived creams and dry body oils are formulated to help keep skin feeling hydrated, happy and healthy.
CBD oil, from hemp stalk and leaves, has fatty acids, B-complex vitamins an antioxidants to help soothe stressed-out skin.
Veilment Hemp Seed Oil Ultra-nourishing Dry Body Oil
Hemp Seed Oil has omegas-3-6-9 fatty acids and vitamin E to help nourish and hydrate for visibly healthy radiance
Veilment CBD Soothing & Nourishing Body Cream
Veilment CBD Nourishing Body Cream
4. Boost Your Moisture
Moisture Therapy is formulated to treat a variety of dry-skin conditions. Choose the formula to target your skin's winter woes, with instant and lasting relief.
Extra-Dry Skin? Intensive Healing and Repair has repairing HydraBoost Technology
Moisture Therapy Intensive Healing & Repair Bonus Size Body Lotion
Moisture Therapy Intensive Healing & Repair Extra Strength Cream
Dry, Irritated Skin? +Balance and Soothe has prebiotics and para-probiotics, to help protect skin's microbiome shield so skin looks soft and healthy.
Moisture Therapy +Balance and Soothe Body Cream or Body Lotion
5. Nourish with Nuts
Formulas with nut oils are infused with nourishing vitamins, replenishing omega acids and protective antioxidants to help keep skin moisturized with a healthy-looking glow.
Cold, dry air draws moisture from your skin so skin looks dull. A richly moisturizing formula with nut oil, like macadamia, shea or coconut oil, helps hydrate and visibly restore radiance
Macadamia Oil has vitamins, omega acids and antioxidants to help skin look radiant
Veilment Macadamia Oil Revitalizing Body Mousse
Shea Butter and Oil are high in antioxidants like vitamin C along with moisturizing fats
Skin So Soft Comforting Shea Bath Oil
Skin So Soft Comforting Shea Body Lotion
Skin So Soft Comforting Shea Body Butter
Coconut Oil is abundantly rich in a variety of fatty acids to protect skin's moisture barrier.
Skin So Soft Supreme Nourishment with Enriching Coconut Oil Milk Lotion
Skin So Soft Supreme Nourishment with Enriching Coconut Oil Body Souffle
6. Lock It In
An oil-based moisturizer is a must for dry winter months because it helps skin retain needed moisture. Skin So Soft, with signature oils, locks in hydration during and after your bath or shower.
Jojoba Oil is a plant extract that mimics your skin's natural oils with vitamins and minerals essential to keep skin soft and smooth.
Skin So Soft Original Bath Oil (available in 3 sizes)
Skin So Soft Original Body Lotion (available in 2 sizes)
Argan Oil is so precious they call it "liquid gold." Packed with vitamin E it helps to visibly restore skin's luster and keep it feeling irresistibly soft.
Skin So Soft Soft and Sensual Bath Oil (available in 2 sizes)
Skin So Soft Soft and Sensual Body Lotion (available in 2 sizes)
Related Posts
Let me be your personal shopper
Life is often busy so sometimes it can be hard to find time to sift through all the wonderful products we have to offer. I am always happy to do the shopping for you. Let me know what you are looking for and whether it's a favorite product you want to reorder or you are looking to try something new I will find all the options for you and help you to choose which one will be the best fit for you.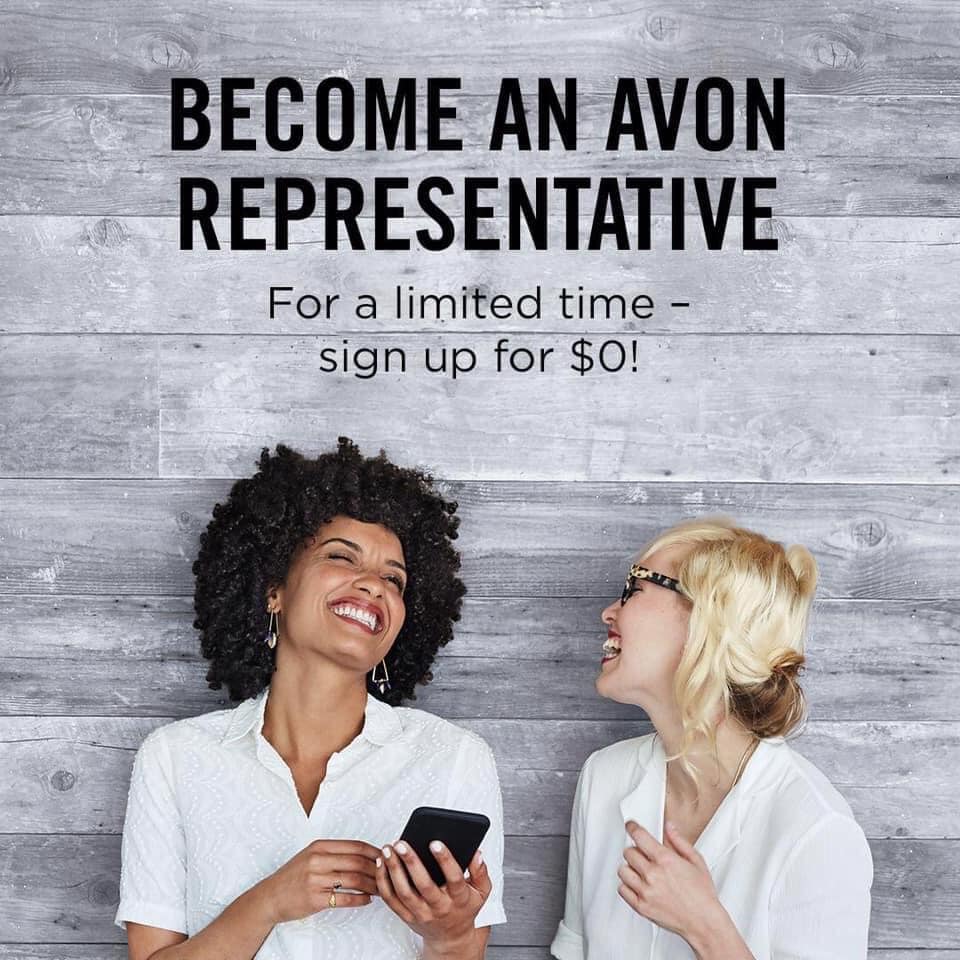 You already know and love beauty. Why not sell it?
Get all the digital tools you need.
Save 25% on your personal Beauty purchases
or earn 25% on your customer's purchases.
Get 20% discount/earnings on Fashion and Home.
Plus bonuses based on your sales and/or team sales.
Join My Team Today for Experienced Support
Enter for a chance to win our latest sweepstakes and giveaways from Avon and your Avon Representative
First time visiting Thoughts on Beauty? Learn more about what we have to offer on our Welcome Page.
If you enjoyed this article, be sure to follow me on your favorite social channel.
Last Updated on July 19, 2022 by avonladychris