Tips for Sweat-proofing Your Makeup
Summer heat, humidity and outdoor activities can leave your skin glistening, but that extra moisture can make it harder to keep your makeup in place. Here's a few of the things I do to help sweat-proof my makeup. You can also use these tips when enjoying a day at the beach or by the pool.
Tip 1 ~ Start with Skincare
Choose a lighter weight moisturizer like belif The True Cream Aqua Bomb that moisturizes without leaving skin greasy. Aqua Bomb has ingredients that help control sebum and oil production to help maintain a shine free finish.
Of course you also need sunscreen and just like your moisturizer, a lighter formula will protect skin and can even be re-applied throughout the day without causing makeup to slide. I love the Isa Knox Anew Solaire Everyday Face Protection Lotion Broad Spectrum SPF50 because it's super lightweight and has luxury skin care benefits.
Tip 2 ~ Use a Primer
My top tip for sweat-proofing your makeup is to use Match Prime Face Perfector before applying the rest of your makeup. This has been a key step in my summer makeup routine for as long as it's been available which is going on a decade or more.
Match Prime is also a great option to keep your face shine free on days when you don't want to wear foundation because it not only mattifies, it has SPF 20 sunscreen and visibly minimizes pores and fine lines.
Tip 3 ~ Choose the Right Foundation
The best foundation for a hot and sweaty day is a lightweight formula with a matte finish like Cashmere Complexion Longwear Foundation. This Good Housekeeping Magazine 2021 Beauty Award Winner gives 24 hours of comfortable, breathable wear and full coverage.
Tip 4 ~ Use Cream and Gel Formulas for Cheeks and Eyes
I find powder formulas just seem to evaporate when I start to sweat so when it comes to blush, highlighter and eye shadow I go for liquid, cream and gel formulas.
For blush and highlighter I love our Colors of LOVE Glow Balm Duo Illuminating Stick because it has a beautiful rosy-bronze shade that can be sheer or layered for a more intense color, and an illuminating highlighter all in one. The lightweight cream blends easily and has skin-loving ingredients.
Glimmershadow liquid eyeshadow is a go to in my makeup routine for an easily applied, super blendable, vivid stay-al-day shimmery color. On hot and sweaty days Glimmershadow is a must have for it's nothing-there feel and water-resistance.
Gel eye shadows like Glimmer Longwear Gel Eyeshadow also offer weightless staying power and vivid colors that are perfect for sweat-proof makeup looks.
Tip 5 ~ Waterproof Only for Eyeliner and Mascara
Long time customer favorite Glimmer Waterproof Eyeliner is my first pick in summer because of the great selection of shades from neutrals to fun colors. They hold up great to sweat, visits to the pool or beach, and watery eyes due to air conditioning.
Other great sweat-proof eyeliner alternatives are the Glimmer Liquid Eyeliner and the Glimmer Longwear Gel Eyeliner
It goes without saying that waterproof mascara is a must for all kinds of summer situations, but especially for keeping the racoon eyes at bay when you get sweaty. I love the Wash-off Waterproof Mascara and have used it for years and the LOVE at First Lash has a wonderful waterproof formula as well.
Tip 6 ~ Don't Forget the Brows
Want perfect brows that don't sweat off or disappear in the pool? Colors of LOVE Hi-Brow Tinted Brow Gel has got you covered. Fill in and shape your brows in one of four natural shades. Hi-Brow is water-resistant, smudge- and flake-proof which makes it a perfect choice for summer activities.
Featured Products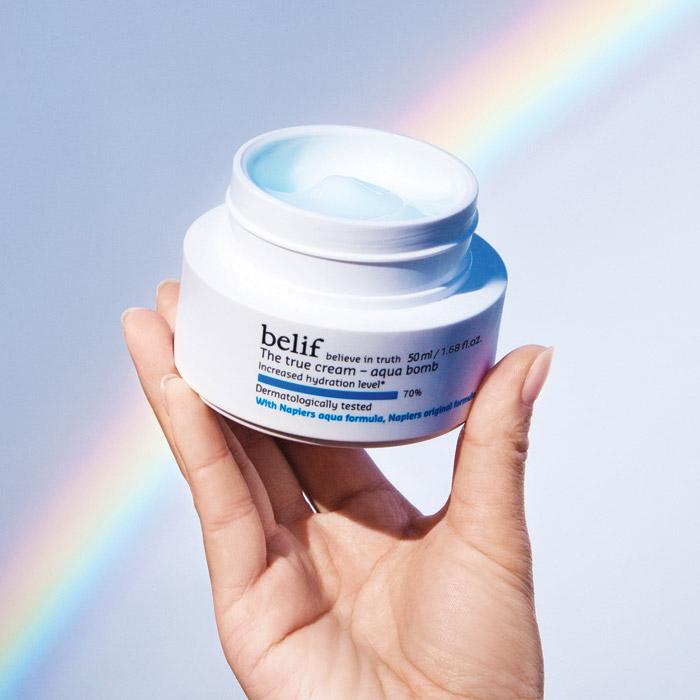 Try on Shades Virtually
Did you know that Avon has a Virtual Try On Tool? Test out shades for many of our color products before you buy with our virtual try on tool.

Visit any color product's page on my online store and tap or click "Try It On" to take a lipstick, eye shadow, brow definer, blush or foundation for a test drive.

You can also access the try on tool from the Digital Brochure. Look for the pink camera icon next to the product you'd like to try.
related posts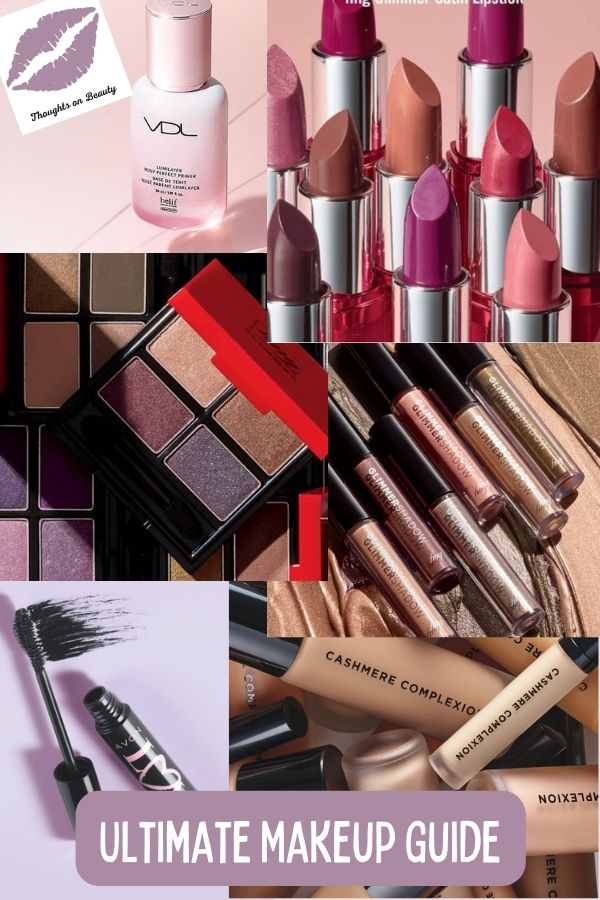 Makeup routines range from a quick mascara and lipstick all the way to a full face with all the bells and whistles. Whether you have a go-to look you wear every day or you like to change it up based on your mood or what's on your plate for that day, Let's take a look at all the steps you might like to add in your makeup routine and the products and tips that can help you get the perfect look and routine for you.

Join the Thoughts on Beauty group on Facebook to get sneak peeks at upcoming products, insider info and a bit of fun. Plus special VIP "private sale" offers.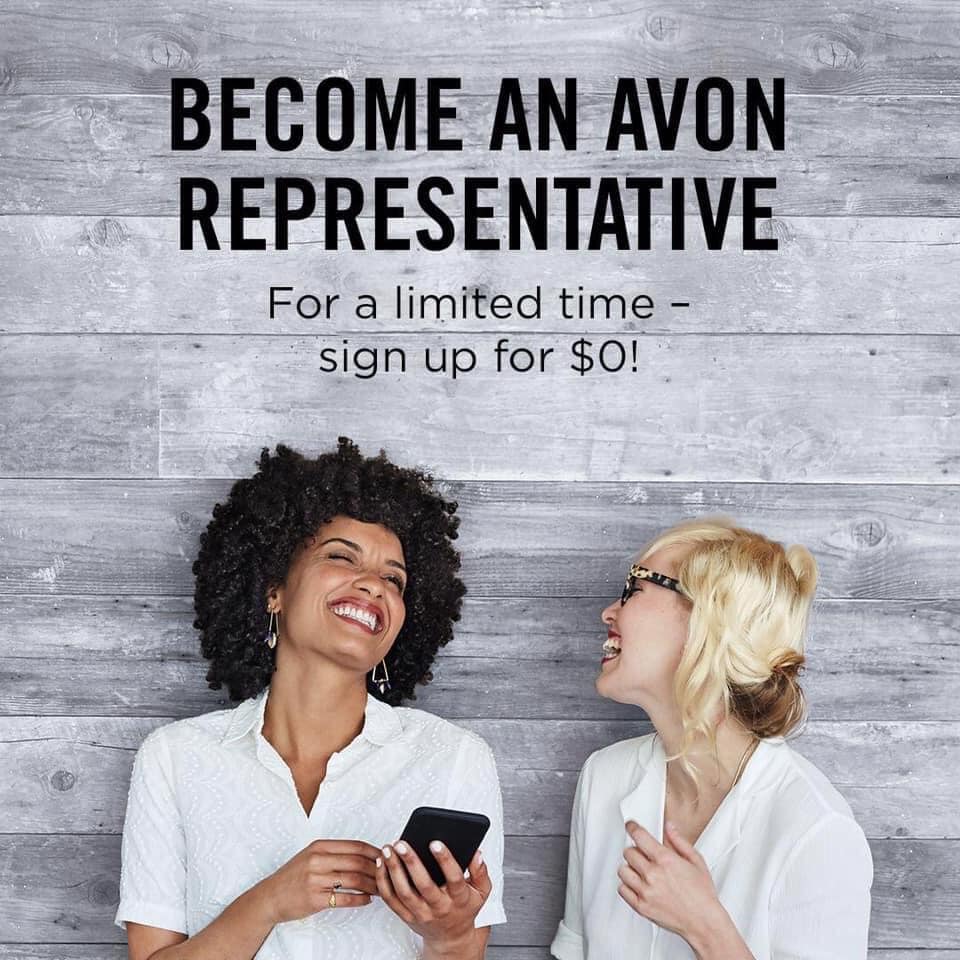 You already know and love beauty. Why not sell it?
Get all the digital tools you need.
Save 25% on your personal Beauty purchases
or earn 25% on your customer's purchases.
Get 20% discount/earnings on Fashion and Home.
Plus bonuses based on your sales and/or team sales.
Join My Team Today for Experienced Support
Enter for a chance to win our latest sweepstakes and giveaways from Avon and your Avon Representative
First time visiting Thoughts on Beauty? Learn more about what we have to offer on our Welcome Page.
If you enjoyed this article, be sure to follow me on your favorite social channel.
Last Updated on November 8, 2022 by avonladychris