Top 5 Must Have Summer Beauty Products
Summer is here! And that usually means switching up some of your skin care and makeup products. Here are my picks for Top 5 Must Have Summer Beauty Products
1. Sunscreen is absolute summer must have skincare
We all know how important Sunscreen is year round, but especially in the summer when we tend to be exposed to the sun more often and for longer periods of time. I love the Avon Anew Hydra Fusion Daily Beauty Defense Broad Spectrum SPF 50 Sunscreen Lotion! It's formulated for face and doesn't leave my skin greasy or shiny like some sunscreen lotions can. It has an ultra lightweight, fast absorbing formula that doesn't have the typical "sunscreen white" residue. It's hypoallergenic, dermatologist-tested, allergy tested and suitable for dry, normal or oily skin. That light, non-greasy, fast absorbing formula also makes it the most pleasant sunscreen for body that I've ever used.
Bonus benefit, because I use it for face and body, that's fewer products to carry on the go. I keep one in my tote bag for those unexpected outings or days when the morning gets a little hectic and I get out of the house without applying sunscreen
2. After sun care is just as important
Even when you are super careful about being sun safe, after sun care is a definite summer beauty must have. When we do get the occasional sunburn my family reaches for the Jeju 99% Aloe Soothing Gel. It cools the heat, soothes the itch and quickly returns our skin to it's normal shade. And summer doesn't just mean sunburns. Whether it's the dry air indoors, or the elements outdoor drying out your skin, a little soothing can be just what you need. The Jeju Aloe gel is non-sticky and absorbs nicely. It also has 9 other soothing herb extracts and can be used on face or body.
3. No Bugs on Me!
The sun is not the only thing you want to avoid while enjoying nature during the summer…you also have to worry about bugs. While I often hear about the many people who have sworn by our original Skin So Soft bath oil to repel bugs for as long as they can remember (it has been around 60 years after all) My family depends on Skin So Soft Bug Guard to keep away pests. It's proven, deet-free protection from a wide variety of biting insects including mosquitos, deer ticks, black flies, gnats and no-seeums makes it must have summer product for us. We use the Expedition during the day because it also has SPF28 and you can never have too much sun protection. We like the aerosol spray because you can spray it at any angle and get all those hard to reach places. At night, or when we travel the Picaridin wipes are easy to pack and easy to use. The wipes are individually wrapped so I always have one in my tote bag for those unexpected bug encounters.
4. Muggy Days Call for Magix
Summer temps combined with high humidity, like we have here during monsoon season means one thing. A permanent layer of sweat that makes your face shine in all the wrong ways. Those are the days when I reach for Magix Prime. The original Magix product it's still my favorite. It stops shine and smooths my skin, minimizing the look of pores and lines so my makeup goes on smoother and looks great all day. It can be worn alone too just to softly blur any imperfections and provide SPF 20 protection. Magix Prime is Vegan, free from sulfates, parabens and talc, and it's non-comedogenic and dermatologist-tested.
5. Water-resistant for the Win
Water-resistant and Water-proof makeup is must have summer makeup because the heat cranks up the sweat factor, and you may want to enjoy a cooling dip in the pool, or the nearest body of water. We have a great selection of water-resistant makeup but I did want to keep this list at 5 summer must haves so I'm just going to share my favorite. Glimmershadow liquid eyeshadow. I picked this one because we have the perfect shade for any look you want to create. From bold shades with a bit of glitter, to neutral matte sateen shades for a natural look you can mix and match the 15 shades to create everything from a no-makeup makeup look to a classic smoky eye to a daring full glam look. It's also so easy to use. You can perfectly apply a single shade in under a minute, mix two shades for a customer shade or grab an applicator more a more precise, multi-shade look. It doesn't crease, smudge or transfer and it give stay-all-day wear. It's free from sulfates, parabens and talc.
With all the water-resistent and water-proof summer makeup we use, I will give an honorable mention to our waterproof eye and lip makeup remover, and 2 of our new cleansers that just melt all the makeup (and sunscreen) right off. The 2 in 1 Exfoliating Balm and the Soothing Whipped Oil Cleanser.
Let me be your personal shopper
Life is often busy so sometimes it can be hard to find time to sift through all the wonderful products we have to offer. I am always happy to do the shopping for you. Let me know what you are looking for and whether it's a favorite product you want to reorder or you are looking to try something new I will find all the options for you and help you to choose which one will be the best fit for you.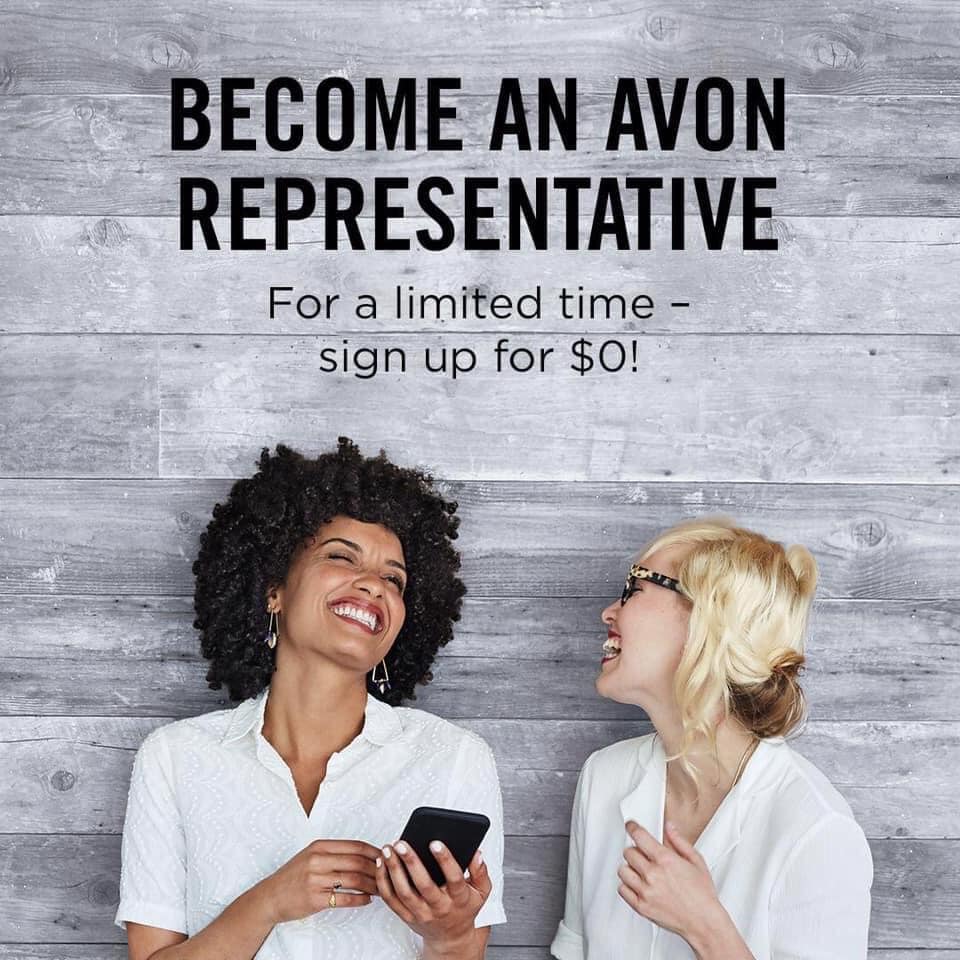 You already know and love beauty. Why not sell it?
Get all the digital tools you need.
Save 25% on your personal Beauty purchases
or earn 25% on your customer's purchases.
Get 20% discount/earnings on Fashion and Home.
Plus bonuses based on your sales and/or team sales.
Join My Team Today for Experienced Support
Check out my latest product features
Enter for a chance to win our latest sweepstakes or giveaway from Avon and your Avon Representative
Last Updated on June 18, 2022 by avonladychris