It's a Great Time To Join Avon!
If you're looking to make some extra cash, you've landed at the right place. (Bonus points if you're a beauty and fashion lover!)

Becoming an Avon Representative is a great way to make money and gives you the freedom to run your own business and do it your way. Oh, and did we mention you can sell Avon from the comfort of your home while rocking comfy PJs? (You can even buy the PJs from your own online store)

Now is the perfect time to start your own business selling Avon, and below, you'll learn a few reasons why.

Reason #1: Follow Your Passion
If you want to grow as a beauty expert and entrepreneur, Avon is the perfect place for you. We provide you with all the tools you need to build and grow a successful business, as well as access to industry experts and our exclusive portfolio of innovative Avon x LG H&H products. Avon will provide you with product trainings and education so you can become an expert on industry trends, ingredients and key sales categories.

Reason #2: Join for Free
Anyone can become a Representative, and it's so easy to sign up. Plus, right now, registration is $0. You can create a profile at no cost and start selling Avon immediately.

Become a Representative

Reason #3: Sell From Home
You can run your Avon business entirely from the comfort of your own home. We provide you with all the tools you need to run your business through your Avon.com account. You'll have a flexible schedule, and you can choose when you want to work and for how many hours. Even better, you can do all of your marketing digitally, and you can talk to your customers online and by phone.

Reason #4: Enjoy Additional Perks
As a new seller, you'll receive special perks like product discounts, opportunities to earn extra cash bonuses and complimentary gifts. Plus, you'll see products and information before anyone else—allowing you to test them for yourself and learn product skills to help bring in new sales and customers. And on top of that, you'll be able to join the Avon Perks program, giving you access to incredible benefits like 24/7 telemedicine, online courses, discounts on major brands and more. All active Avon Representatives also get access to the LG Partner Store, full of exclusive discounts on world-class LG home and electronics products.

Reason #5: Receive Endless Support
At Avon, you're never alone—we're always here to support you. We are always interacting with Representatives via digital communications and social media. We even have a weekly digital newsletter and blog where we provide Representatives with the latest business updates. New Representatives can also find all the resources they need to kickstart their business through our online learning tool, Avon U, filled with interactive lessons, video training, guides and so much more!

Reason #6: Sustain Your Family
For many, selling Avon can be a full-time job and not just extra cash. Earn enough to sustain your family and take advantage of your flexible schedule to spend time with them. Many of our Reps joined Avon so they can spend more time with their families.

Reason #7: Become Part of a Beautiful Community
Avon has championed amazing women for over a century. Today, we continue to celebrate women's power to create a beautiful and positive impact in the world. We're all on this beautiful journey together. No matter what is going on in the world, any single person can make an impact.
Join Avon for $0
Learn more about joining Avon and how you can sign up for $0
Get connected with an Avon mentor who can answer your questions!
Don't worry, we hate spam too! You can unsubscribe at anytime.
related posts

Join the Thoughts on Beauty group on Facebook to get sneak peeks at upcoming products, insider info and a bit of fun. Plus special VIP "private sale" offers.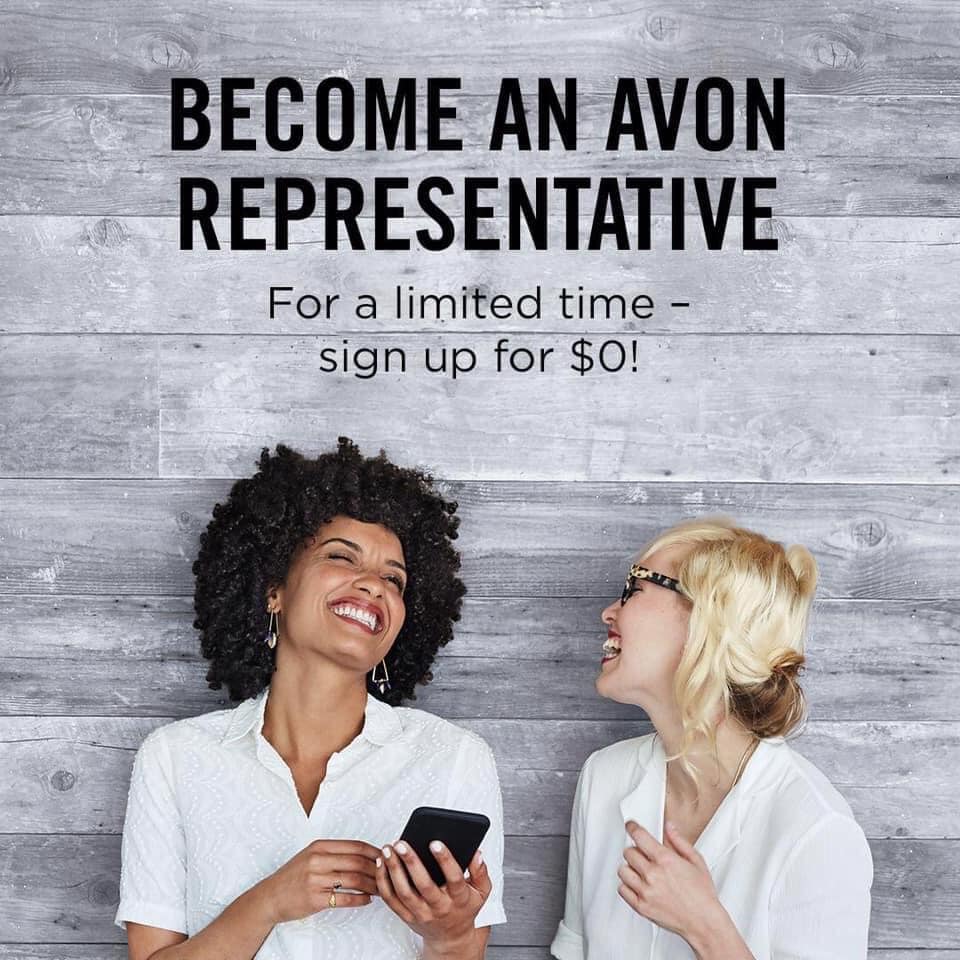 You already know and love beauty. Why not sell it?
Get all the digital tools you need.
Save 25% on your personal Beauty purchases
or earn 25% on your customer's purchases.
Get 20% discount/earnings on Fashion and Home.
Plus bonuses based on your sales and/or team sales.
Join My Team Today for Experienced Support
Enter for a chance to win our latest sweepstakes or giveaway from Avon and your Avon Representative
First time visiting Thoughts on Beauty? Learn more about what we have to offer on our Welcome Page.
If you enjoyed this article, be sure to follow me on your favorite social channel.
Last Updated on February 8, 2023 by avonladychris