Find Your Perfect Daily Skin Care Treatment
Targeted daily skin care treatments—often called serums—are super-concentrated, nutrient-dense products that address a specific skin concern, such as fine lines and wrinkles or dark spots.

How are serums different from moisturizers?
A serum doesn't have as many ingredients as a moisturizer, but instead has more potent active ingredients that are laser-focused to address a concern and more deeply and efficiently penetrate skin.
Given this, it's good to keep them as close to the skin as possible. Regardless of the skin concern you're trying to address, using a treatment serum on a daily, consistent basis is key to achieve the results you want to see.

When should i start using a serum?
Wondering what age to start using daily treatments? It depends upon your skin. Some people start in their teens and 20s, but by your 30s everyone can benefit.

After cleansing and toners/essences, it's time for your daily treatment serums. There are various serums available that provide a variety of benefits. Let's take a look at some of the most popular serums that help trending concerns.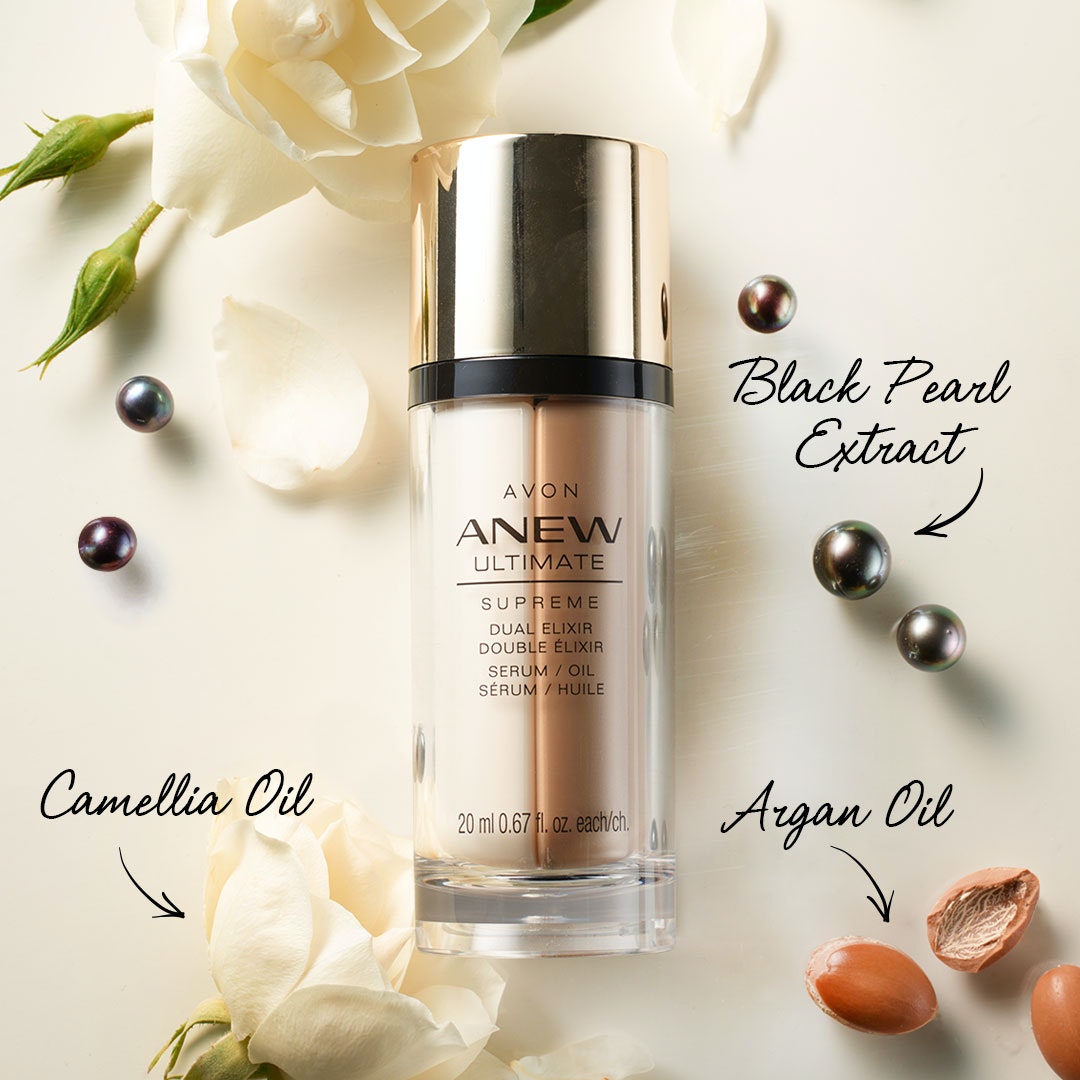 BEST ANTI-AGING SERUMS
These can help prevent or lessen the appearance of lines and wrinkles, and normally contain active ingredients like retinol, bakuchiol, niacinamide, glycolic acid and ceramides.

One of our top picks is Isa Knox Anew Clinical Line Eraser with Retinol Treatment, which is designed to maximize anti-aging results. This lightweight, fast-acting formula features an exclusive Amino Acid complex to help fight wrinkles 2X faster than the leading dermatologist-inspired treatment.

Do you have sensitive skin or challenges using a retinol? Farm Rx Bakuchiol Serum a great anti-aging serum for sensitive skin, as you can achieve the same results you would with retinol, but it's natural, clean and vegan. That's thanks to bakuchiol, a plant-based alternative to retinol.

Isa Knox Anew LX Ultimate Rejuvenating Serum features key ingredients—like peony-derived extract, niacinamide and paeonol—to help visibly diminish wrinkles and improve the look of skin texture, tone and clarity, giving skin a rejuvenated appearance.

Ask any longtime Avon fan, and they are likely to tell you that Anew Ultimate Supreme Dual Elixir is part of their anti-aging skin care routine. Two innovative formulas—a serum and a luxurious blend of oils—blend together as you apply to help with advanced signs of aging including wrinkles, firmness, moisture, radiance and more.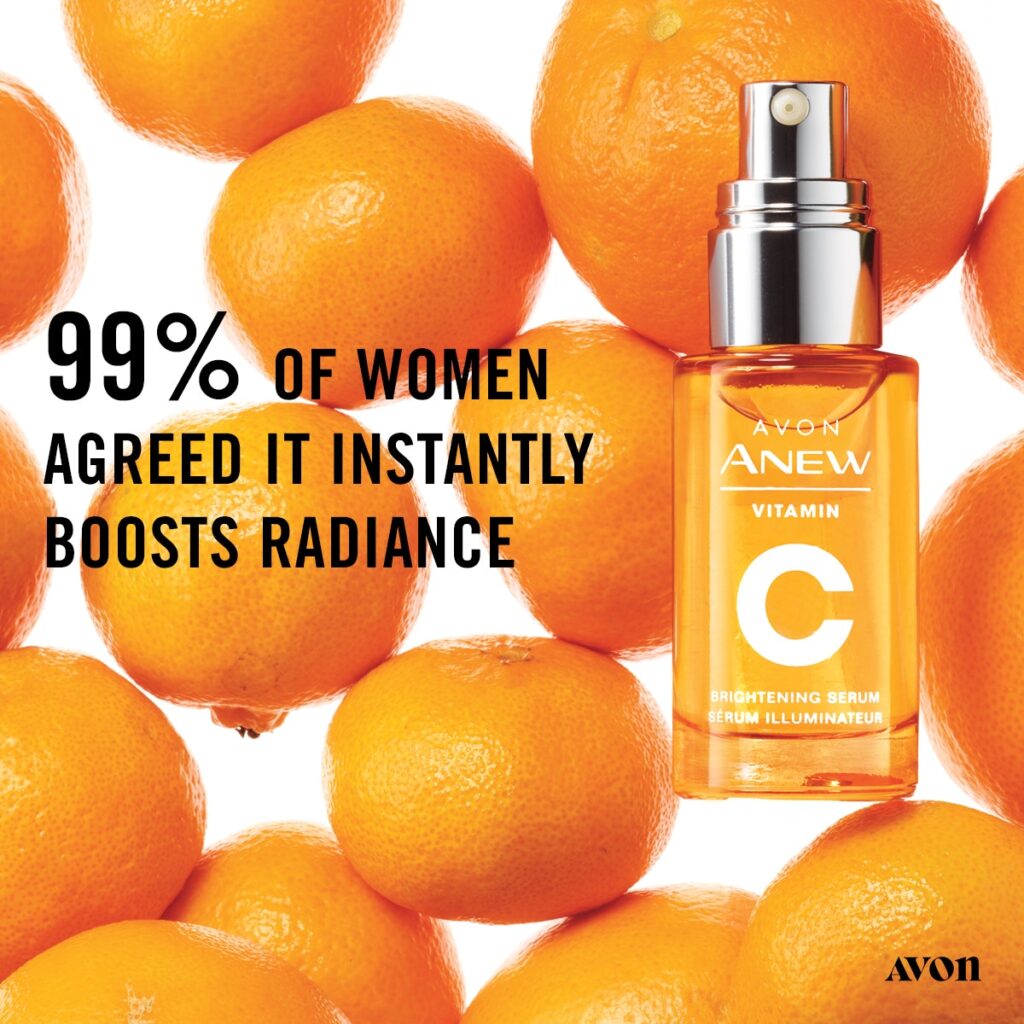 BRIGHTENING SERUMS
Brightening serums are designed to help address the look of hyperpigmentation and visibly reduce discoloration like dark or sunspots. They often contain an ingredient called vitamin C (aka ascorbic acid), that helps inhibit the enzyme responsible for melanin production.

Our favorite vitamin C serums are Anew Vitamin C Brightening Serum for your face, packed with as much vitamin C as 30 oranges (tip: double up and use in the AM + PM to ward off sun damage) and Anew Vitamin C Illuminating Body Serum for your body. It smells great and leaves a beautiful shimmer!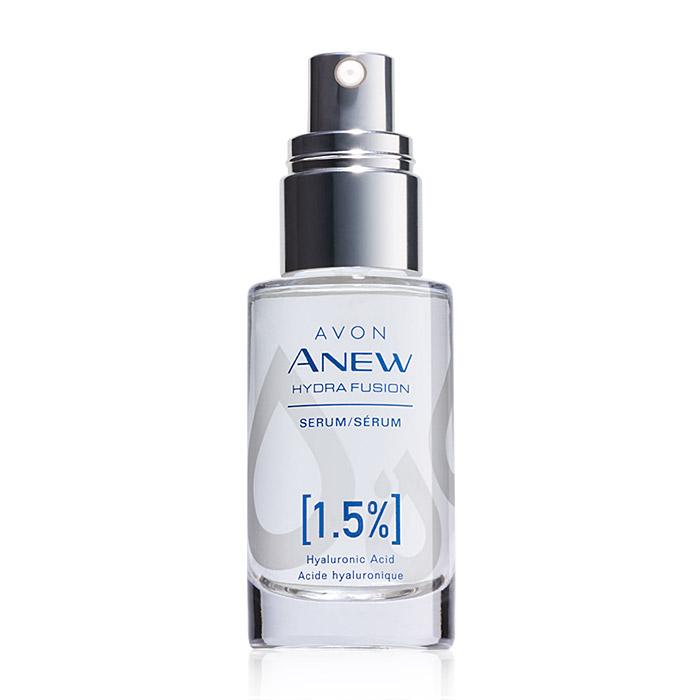 BEST HYDRATING SERUMS
Hydrating serums give skin an extra boost of moisture, and can be used alone or alongside your regular moisturizer. The most common ingredient found in hydrating serums is hyaluronic acid, a super ingredient that can hold up to 1,000 times its weight in water. It's a rescue treatment for extra dry areas that need rescuing.

Anew Hydra Fusion 1.5% Hyaluronic Acid Serum features three different molecular sizes of hyaluronic acid to reach multiple layers of your skin's surface. The result? It visibly plumps skin with 2X more moisture to help bring back its bounce!

If you want optimal moisture in a super-light formula, try Isa Knox Anew Clinical Booster Moisture Lock. This small but mighty skin care powerhouse delivers 72 hours of hydration and protects skin's moisture barrier resulting in a visibly soft, supple complexion.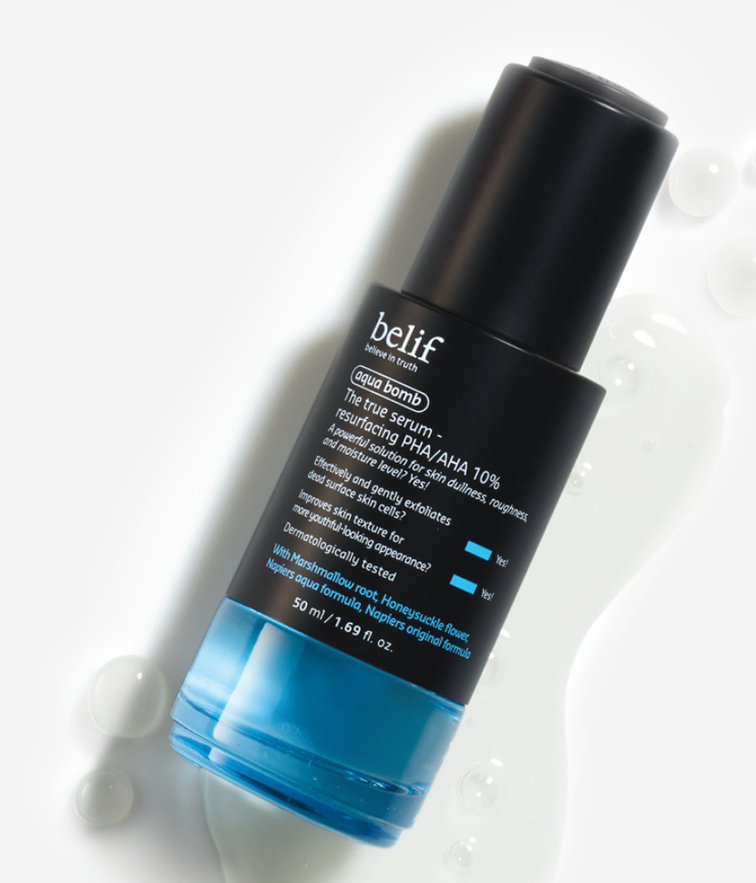 EXFOLIATING SERUMS
Exfoliating helps prevent skin from being dull and to help avoid breakouts. It comes in two forms: physical and chemical. Physical exfoliating is usually in the form of a scrub that manually removes dead skin cells. The downside is it can be harsh for anyone with sensitive or blemish-prone skin. Exfoliating serums tend to be less abrasive and do the job with active ingredients that are gentle enough to leave on.

We love belif The True Serum Resurfacing and Isa Knox Anew Clinical Revitalize & Reveal Resurfacing Expert Smoothing Fluid. Both are easy to incorporate into your regimen to keep your skin smooth and shiny in addition to your weekly exfoliation treatments.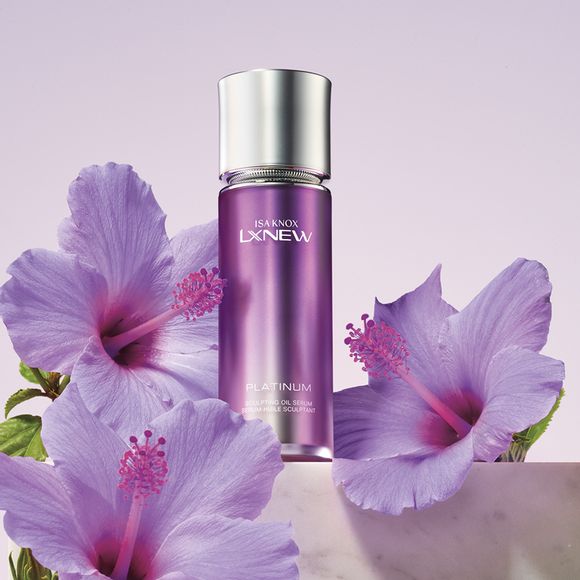 FIRMING SERUMS
Firming serums target sagging skin. As we age, our skin ages in decreases in collagen, elastin and moisture, leading to loose, sagging skin. A serum that helps replenish, revitalize and visibly firm skin can make a dramatic improvement!

Organic hibiscus extract is known to help visibly firm, smooth and tighten. Isa Knox LXNEW Platinum Sculpting Oil Serum contains hibiscus extract, collagen-boosting peptides and rejuvenating antioxidants to help visibly smooth wrinkles and tighten facial contours for a smoother, firmer, more lifted look.

Dr.Belmeur Cica Peptite Ampoule is another great option, formulated with peptides to help revitalize and visibly firm, while also energizing and smoothing the look of skin.

What if I'm using more than one serum?
If you're applying multiple targeted daily skin care treatments, begin with the thinnest formula and build up to the thickest.
related posts

Join the Thoughts on Beauty group on Facebook to get sneak peeks at upcoming products, insider info and a bit of fun. Plus special VIP "private sale" offers.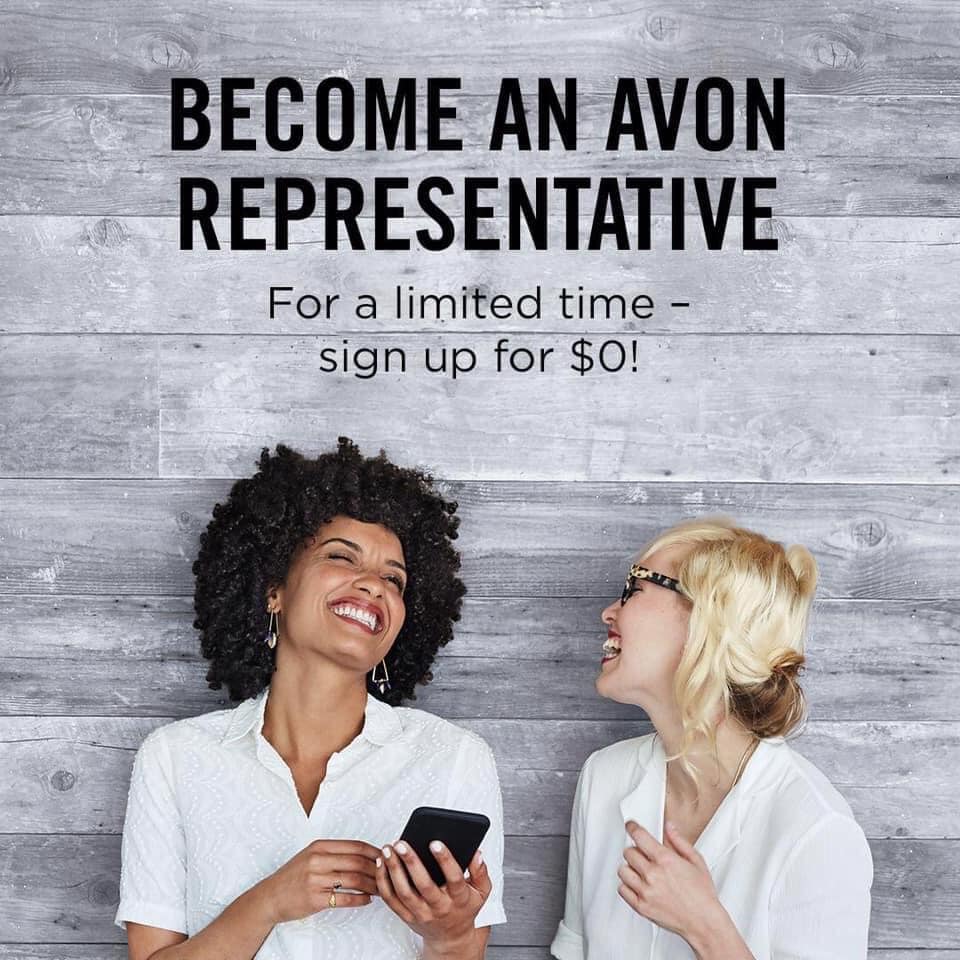 You already know and love beauty. Why not sell it?
Get all the digital tools you need.
Save 25% on your personal Beauty purchases
or earn 25% on your customer's purchases.
Get 20% discount/earnings on Fashion and Home.
Plus bonuses based on your sales and/or team sales.
Join My Team Today for Experienced Support
How to Store Skin Care
Investing in quality skin care products – especially those with anti-aging ingredients …
Enter for a chance to win our latest sweepstakes or giveaway from Avon and your Avon Representative
First time visiting Thoughts on Beauty? Learn more about what we have to offer on our Welcome Page.
If you enjoyed this article, be sure to follow me on your favorite social channel.
Last Updated on December 10, 2023 by avonladychris