Is your skin ready for our most advanced wrinkle fighter? Now infused with our highest level of retinol (1%!), the #1 wrinkle-fighting ingredient recommended by dermatologists, Isa Knox Anew Clinical Line Eraser Advanced Retinol Serum delivers dramatic visible wrinkle-fighting results.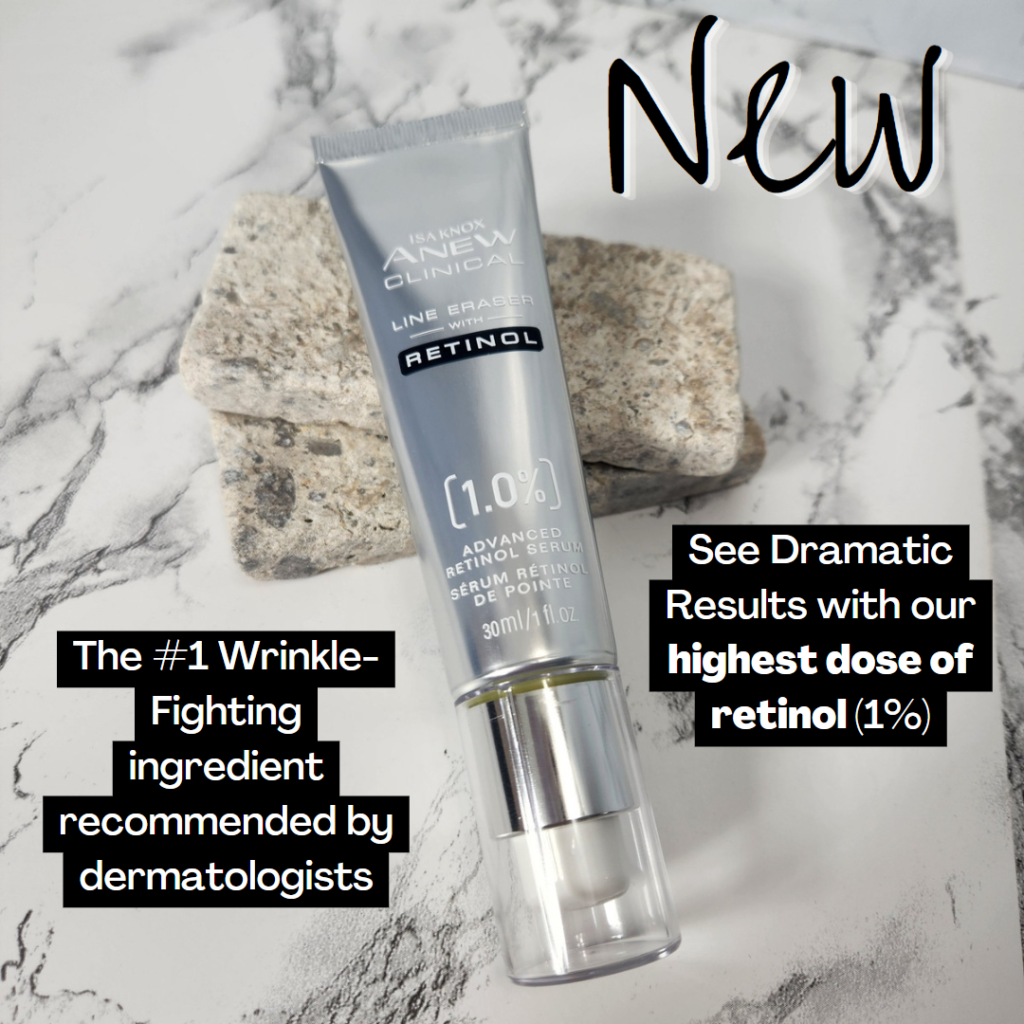 Why do you need a retinol-based product?
It is the #1 wrinkle-fighting ingredient recommended by dermatologists. It helps reveal a younger, softer, more refined skin, encouraging a flawless finish.
Retinol works to stimulate collagen production and accelerate skin turnover, visibly smoothing fine lines and wrinkles. It also helps visibly fade acne marks and discoloration
With our highest level of retinol 100% showed clinical improvement of fine lines and wrinkles in one week, with improved results over time.
Benefits
absorbs quickly
non-sticky and non-greasy
Almost any skin type can tolerate retinol, but…
Retinol is not recommend…

• For those who have sensitive skin types, as delicate skin can take longer to adjust.
• If you have over-exfoliated skin from at-home or in-office treatments.
• If your skin is sunburnt.
• For people that are pregnant or nursing.
For anyone in these categories, we suggest trying our Farm RX Bakuchiol collection, with a plant-based alternative to retinol. For beginners to retinol, we suggest Isa Knox Anew Clinical Fine Line Eraser with Retinol (Regular or Targeted Treatment).

How to use 1% Retinol

• We recommend the "low and slow" approach. Start with a pea-sized amount on one night, then wait a few days to check your tolerance. If you don't experience a reaction like redness, irritation, or dry skin, use again. If you do, try mixing the retinol with your moisturizer.
• Use retinol 1-2x per week at first. Gradually work up to 3x per week or every other day.
• Only recommended for PM use, as retinol makes your skin more sensitive to sunlight.
• Always be sure to use SPF in the AM.
Save other targeted treatments with active ingredients for a day when you are not using 1% Retinol
What about other products with Retinol?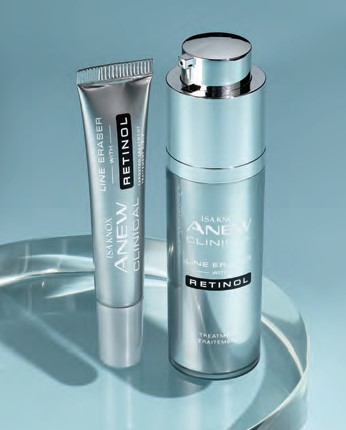 For someone who targeted concerns like the forehead or smile lines
Isa Knox Anew Clinical Line Eraser with Retinol Treatment
For someone new to retinol or if it's been a while
I don't have sensitive skin, but my skin is reacting, Why?
You often go through something called "the purge" when first starting or increasing your retinol dosage. The purge generally causes redness, flakiness or even breakouts. Stick with it. It can take a few weeks bu the end results are worth it.
If it's been a few weeks and your skin is still angry there could be various reasons such as using too often, too much, using in the AM or mixing with other active ingredients like exfoliators or other acids like AHA. This is a case of too much of a good thing, which can be…too much!
A reaction is usually due to dryness or irritation and isn't difficult to fix. Simply pull back on retinol application (and other products with active ingredients, except SPF). Use a gentle cleanser and moisturizer designed to help with skin's repair. Once your skin issue is resolved, you can slowly start adding retinol back to your PM routine
Moisturizers that help with skin repair
Related posts

Join the Thoughts on Beauty group on Facebook to get sneak peeks at upcoming products, insider info and a bit of fun. Plus special VIP "private sale" offers.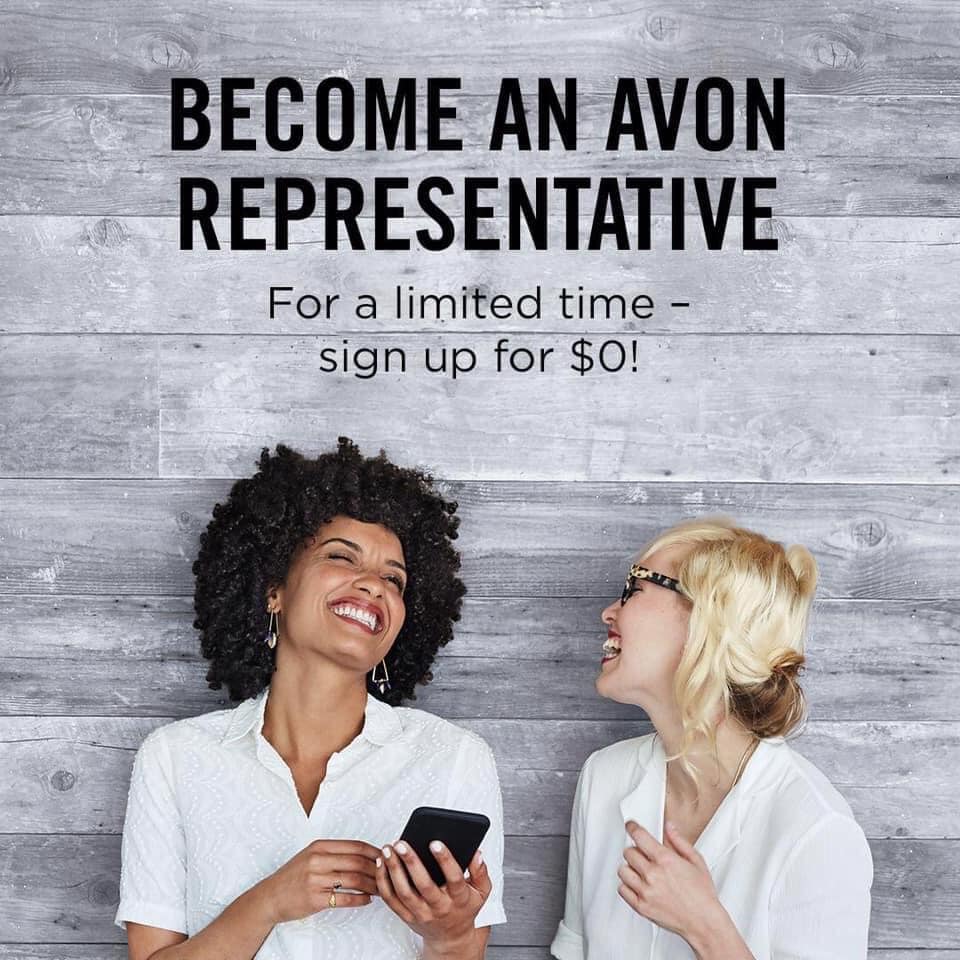 You already know and love beauty. Why not sell it?
Get all the digital tools you need.
Save 25% on your personal Beauty purchases
or earn 25% on your customer's purchases.
Get 20% discount/earnings on Fashion and Home.
Plus bonuses based on your sales and/or team sales.
Join My Team Today for Experienced Support
Enter for a chance to win our latest sweepstakes and giveaways from Avon and your Avon Representative
First time visiting Thoughts on Beauty? Learn more about what we have to offer on our Welcome Page.
If you enjoyed this article, be sure to follow me on your favorite social channel.