What Can I Do About Maskne?
With mask wearing still a part of everyday life, skin irritation and blemishes, also known as maskne, have become a daily frustration for many. I have a few recommendations that could help alleviate some of the effects of long term mask wearing.
What causes Maskne?
Maskne is caused by sweat and bacteria on the skin, moisture trapped inside the mask and the irritation from the cloth rubbing on the skin.
How can cleansing help maskne?
Thorough cleansing is key to minimizing the blemishes caused by mask wearing both as soon as possible after removing your mask for the day but also before putting on your mask to minimize the dirt and bacteria that is between your skin and mask
Dr Belmeur Amino Clear Bubble Foaming Cleanser has salicylic acid and amino-acid-based ingredients to help treat blemishes by unclogging pores and clearing away dead skin cells. If you want to avoid overuse of anti-acne ingredients, I recommend using this cleanser when you remove your mask at the end of the day and choosing an alternate cleanser at other times of the day.
My top picks for everyday cleansers are the belif Aqua Bomb Jelly Cleanser and the Rice Water Bright Foaming Cleanser which both moisturize while cleansing. 
When you just need a light refresh in the morning or want a quick cleanse before putting on your mask, use Anew Hydra Fusion Cleansing Micellar Water to gently lift dirt and oil with no need to rinse.
How can I heal existing blemishes?
Next you'll want to address any blemishes that you currently have.  Dr Belmeur Clarifying Spot Healing Patches are the perfect solution for healing blemishes and protecting them from further irritation while they heal. Made with calming tea tree leaf oil and a clear plaster band the patches protect skin from dirt and contaminants and stay in place under your mask.     
You'll also want to moisturize and soothe irritation.  Dr Belmeur Advanced Cica Recovery Cream will protect and heal the skin and is suitable for all skin types, even sensitive skin. It features the ingredient Cica which is known to relieve irritated skin, strengthen the skin barrier and gently moisturize.  
For added moisture or to combat redness follow your Cica Recovery Cream with Green Goddess Facial Oil in the evening. Green Goddess Facial Oil soothes skin with 100 mg of CBD. This THC-free facial oil also contains hemp seed oil and turmeric, botanicals that help naturally reduce redness and irritation, and sugarcane-derived squalane oil, which replenishes skin's moisture and leaves it feeling smooth.  
Don't forget the lips!
On top of all of the effects of mask wearing on your skin it can also be dehydrating and irritating for your lips. My favorite picks for lips are the Moisture Therapy Intensive Moisturizing Lip Treatment, made with hydraboost technology to instantly moisturize and soften lips, and Dew Kiss Lip Dew, a pretty pink balm that moisturizes your pout with a soft, dewy finish.   Need a bit more nourishing? Dr.Belmeur Daily Repair Cica Moisture Lip Balm soothes dry, sensitive lips featuring moisturizing cica-infused oil.
Let me be your personal shopper
Life is often busy so sometimes it can be hard to find time to sift through all the wonderful products we have to offer. I am always happy to do the shopping for you. Let me know what you are looking for and whether it's a favorite product you want to reorder or you are looking to try something new I will find all the options for you and help you to choose which one will be the best fit for you.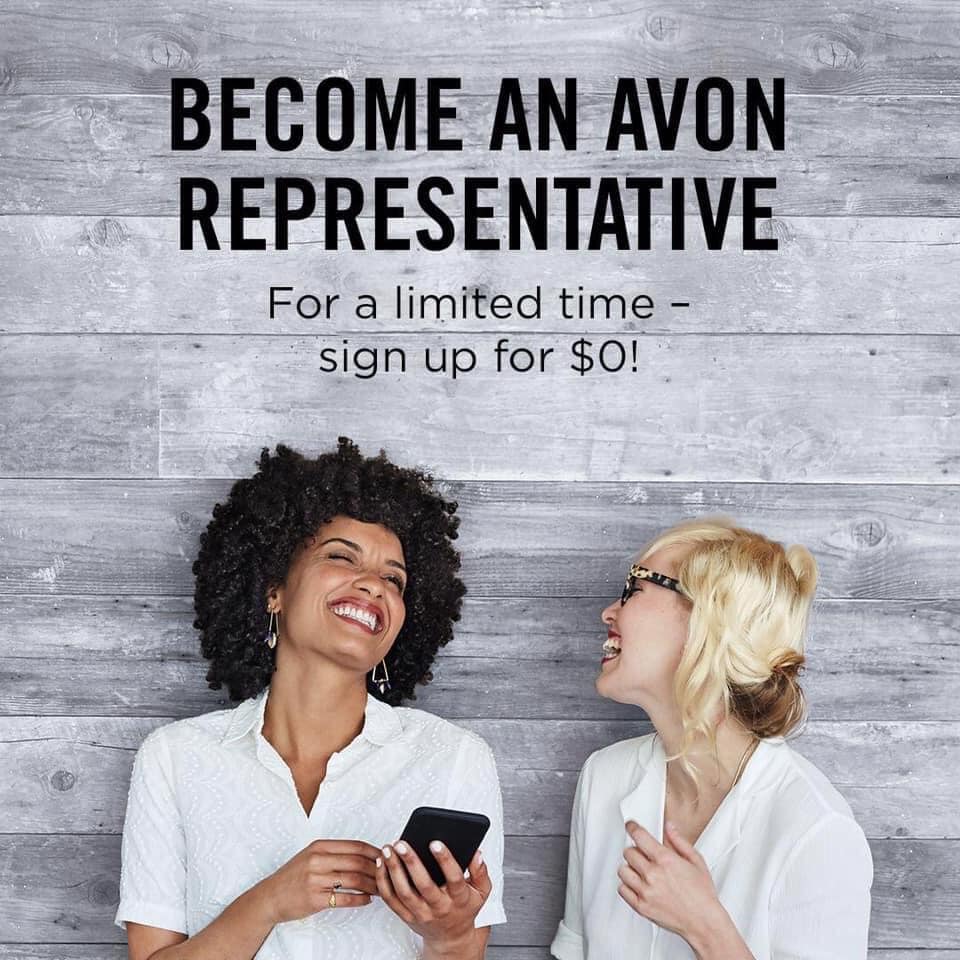 You already know and love beauty. Why not sell it?
Get all the digital tools you need.
Save 25% on your personal Beauty purchases
or earn 25% on your customer's purchases.
Get 20% discount/earnings on Fashion and Home.
Plus bonuses based on your sales and/or team sales.
Join My Team Today for Experienced Support
Enter for a chance to win our latest sweepstakes or giveaway from Avon and your Avon Representative
Last Updated on December 21, 2021 by avonladychris