Get a Sunless Glow with New Veilment Lumiere Sunless Tanning Serum
Get a customized sun-kissed tan anywhere…even at home. No sun needed! And you can still use your favorite daily body moisturizer.
What is Sunless Tanning?
Sunless or no-UV tanning is achieved using topical products that effectively tint skin using a coloring agent.
Why Should I Choose Sunless Tanning?
To quote the Skin Cancer foundation "UV tanning is totally unsafe — it's a significant risk factor for every type of skin cancer — and that sunless tanning should be the only option for achieving a bronzed look."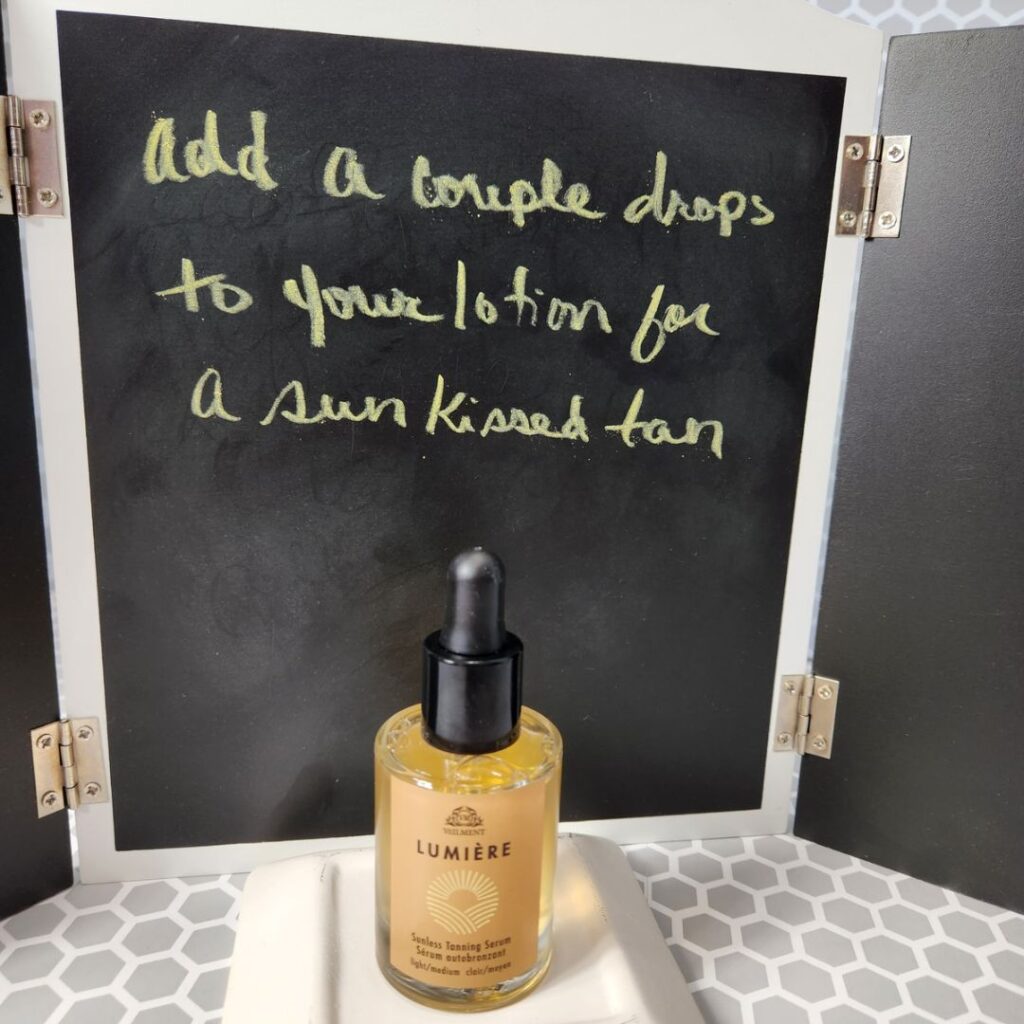 Get a customized sun-kissed tan, even in the comfort and privacy of your home! Mix and blend into daily body moisturizer for a natural glow that suits the hue that is you, with the more drops you use the deeper the tan you show off. Color-correcting technology visibly evens tone.
 
BENEFITS 
• Suitable for different skin tones 
• Antioxidant-rich with skin-nourishing hemp seed oil 
 
TO USE 
• Mix and blend into daily body moisturizer for a customized, natural glow. 
• Add more drops for a darker tan. 
 
GOOD TO KNOW 
• Dermatologically tested 
• Hypoallergenic 
• Vegan 
Tips for an even, natural tan with sunless tanner
Exfoliate ~ exfoliate well before applying sunless tanner. Areas of dry or callused skin will take more color and give an uneven result
Moisturize ~ well moisturized skin will take the color more evenly. (this tip is easy with Lumiere Sunless Tanning Serum because you mix it in your body lotion or cream so you are moisturizing and tanning at the same time.
Apply evenly ~ apply your moisturizer evenly and be sure to blend out at the edges so you don't get a harsh line.
Wash Hands ~ be sure to wash your hands after applying to avoid getting color where you don't want it.
Let Product Dry before putting on clothes
Practice Safe Sun ~ it's easy to think your new tan will protect you from the sun but you still need to follow your normal sun protection routine by using SPF, wearing protective clothing and seeking out shade.
related posts

Join the Thoughts on Beauty group on Facebook to get sneak peeks at upcoming products, insider info and a bit of fun. Plus special VIP "private sale" offers.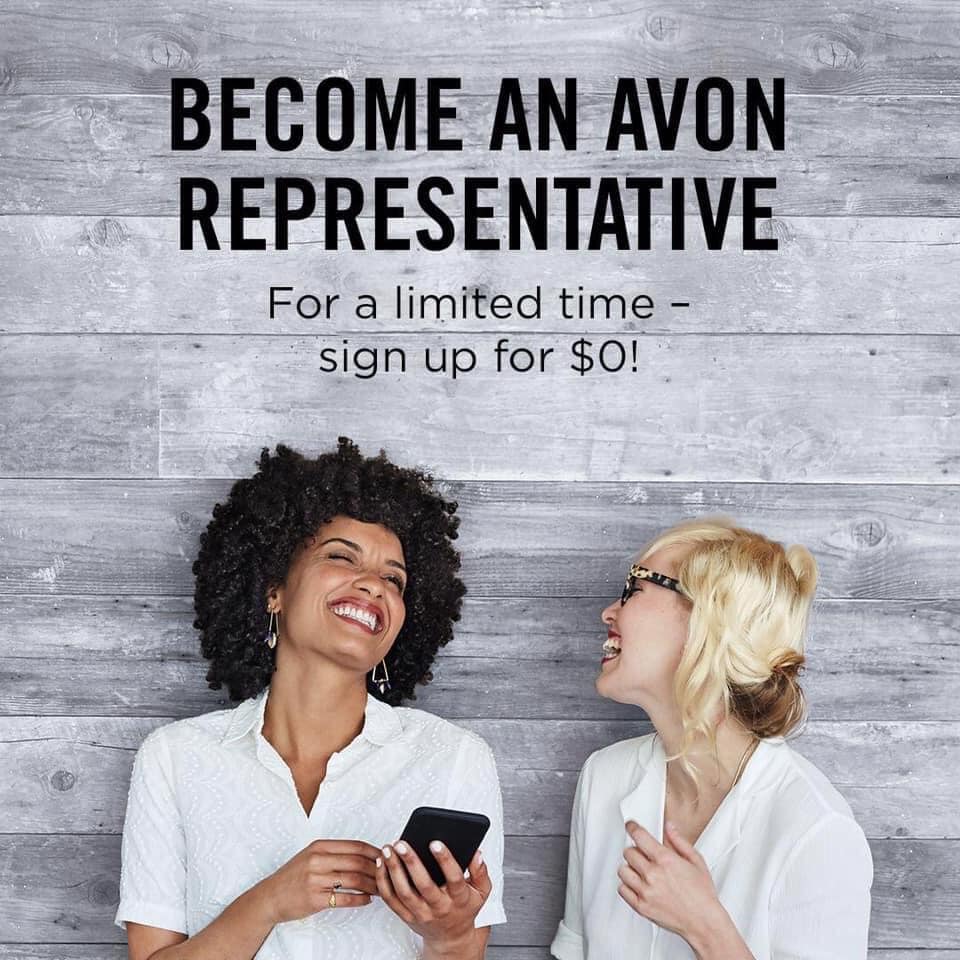 You already know and love beauty. Why not sell it?
Get all the digital tools you need.
Save 25% on your personal Beauty purchases
or earn 25% on your customer's purchases.
Get 20% discount/earnings on Fashion and Home.
Plus bonuses based on your sales and/or team sales.
Join My Team Today for Experienced Support
Enter for a chance to win our latest sweepstakes or giveaway from Avon and your Avon Representative
First time visiting Thoughts on Beauty? Learn more about what we have to offer on our Welcome Page.
If you enjoyed this article, be sure to follow me on your favorite social channel.
Last Updated on June 19, 2023 by avonladychris