Beauty Gifts for 2022
Get your holiday spirit on with sparkling gifts for them (and you!). Whether you're looking for stocking stuffers or to create a full beauty gift set for the beauty lovers on your gift list, we've got you covered.
For the person who loves to play with color…
Multi and Mega Palettes are a great way to play with the hottest colors of the year. They are also terrific for travel because they give you lots of color options all in one case that can easily be tucked into a purse or suitcase (or stocking).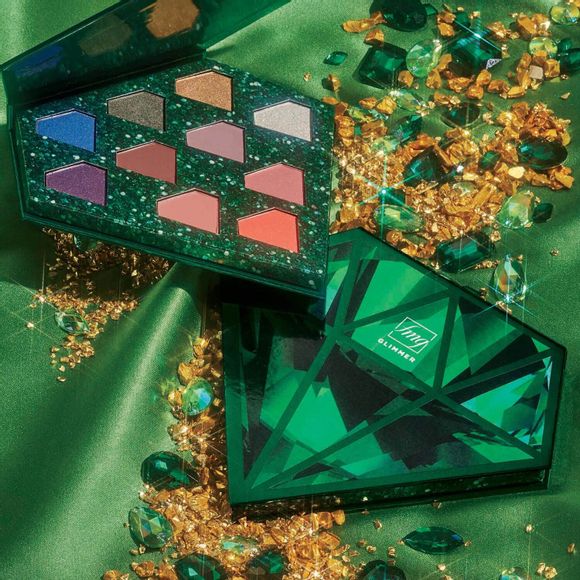 Sparkle like a diamond during the holiday season and beyond! Universal eye and blush shades in rich matte and shimmer finishes. Free from parabens and phthalates.
7 eye shadow shades and 3 blush shades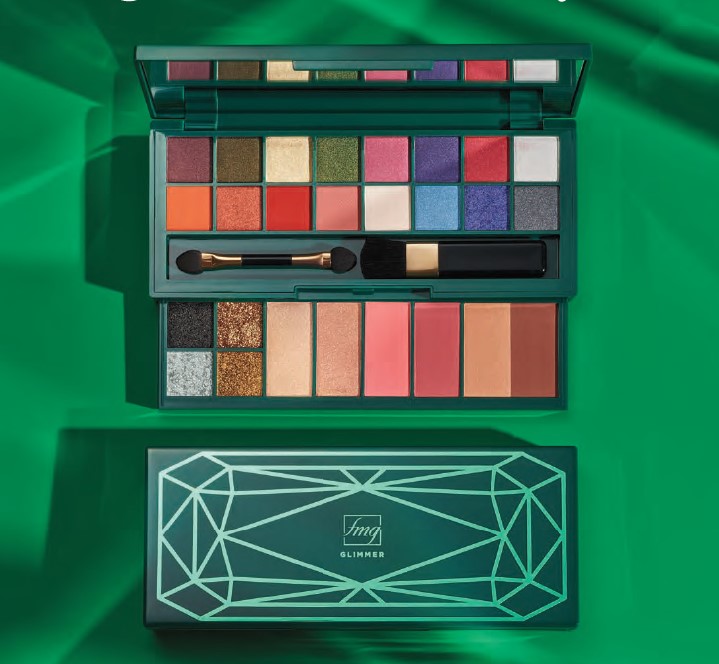 Two-tiered mega palette with array of eyeshadows, highlighters, blushes and contour.
Highly pigmented, multi-finish shades, infused with nourishing vitamin E, glide on smoothly and
blend evenly for a beautiful color payoff, perfect for all your holiday parties! Comes in gift box.
20 eye shadows, 2 highlighters, 2 blushes and a contour duo
Every makeup palette needs a great set of brushes to make application a breeze. A couple of great additions to these palettes would be the Precision Eye Brush and the Eyeshadow Blending Brush
For the person who loves to wear the hottest trends…
Lipstick and Eyeliner can add a brilliant pop of color to any look.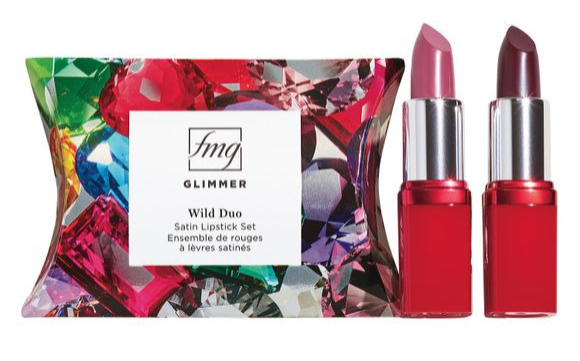 Exclusive holiday set includes our wildly popular shades, Wild Rose and Wild Cherry. Enjoy the creamy, lightweight formula and satin texture combined with an infusion of pomegranate extract.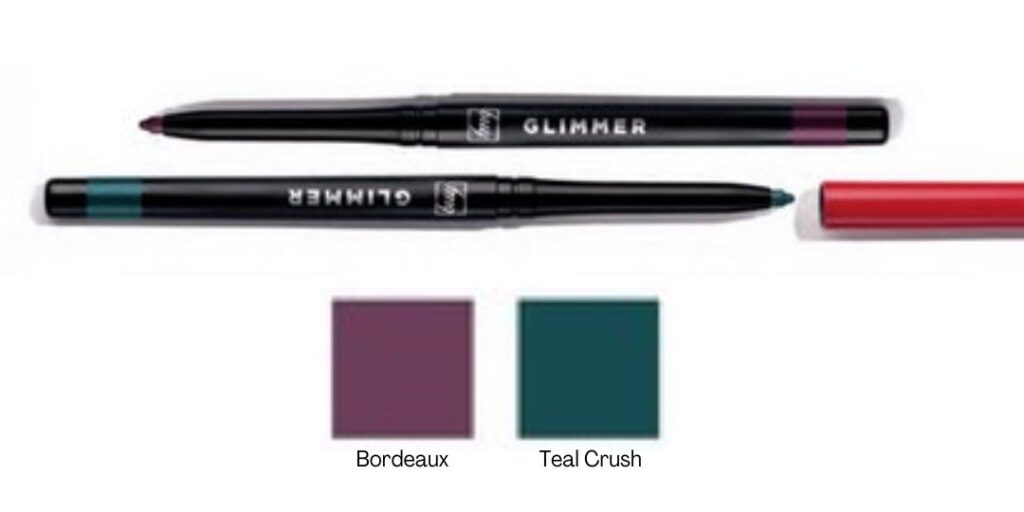 Special shades of our top selling Glimmer Cream Eyeliner just in time for the holidays. Long-wearing soft sheen finish in a retractable pencil.
For the person who loves a little touch of glam in their beauty routine…
Lipstick and Eyeliner can add a brilliant pop of color to any look.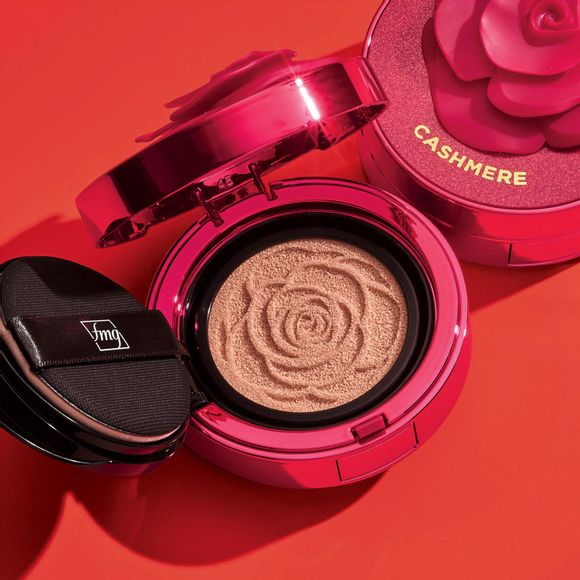 Enhance your complexion with this illuminating cushion primer infused with anti-aging ingredients. Moisturizing formula visibly brightens skin, helps blur the appearance of pores and fine lines, and improves makeup wear for a flawless look.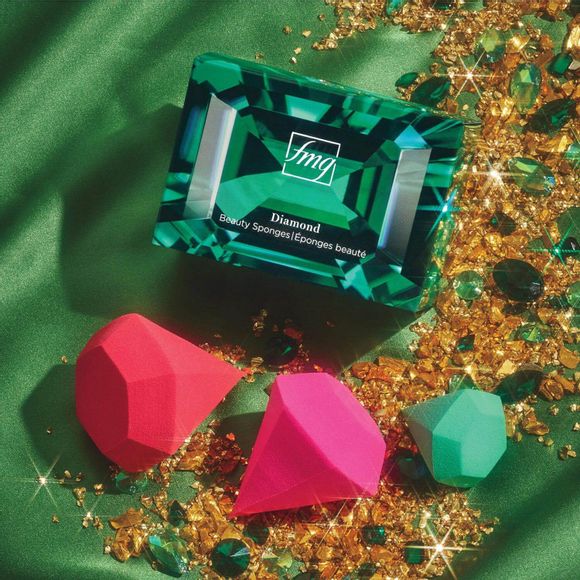 Blend, conceal and contour throughout the holidays and beyond with this trio of diamond-shaped makeup sponges.
Non-latex polyurethane. Large: (red) 2 1⁄4″ L x 2″ W x 2″ D. Medium (pink): 2″ L x 1 3⁄4″ W x 1 3⁄4″ D. Small (green): 1 1⁄2″ L x 1 3⁄8″ W x 1 3⁄8″ D.
Fun Stocking Stuffers for lips and nails
Add a little fun to a manicure, flashback to the fun of a fruity lip gloss or share a little lip love with everyone's favorite lip balms.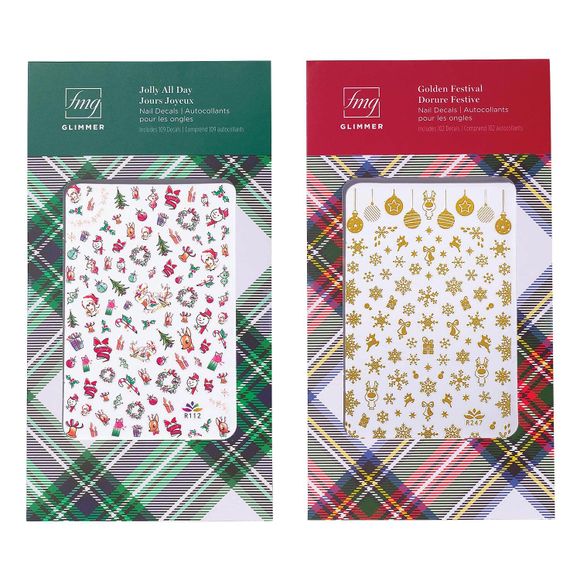 Apply decals onto your fave nail enamel, gel varnishes, artificial, acrylic and UV gel nails and seal with clear top coat.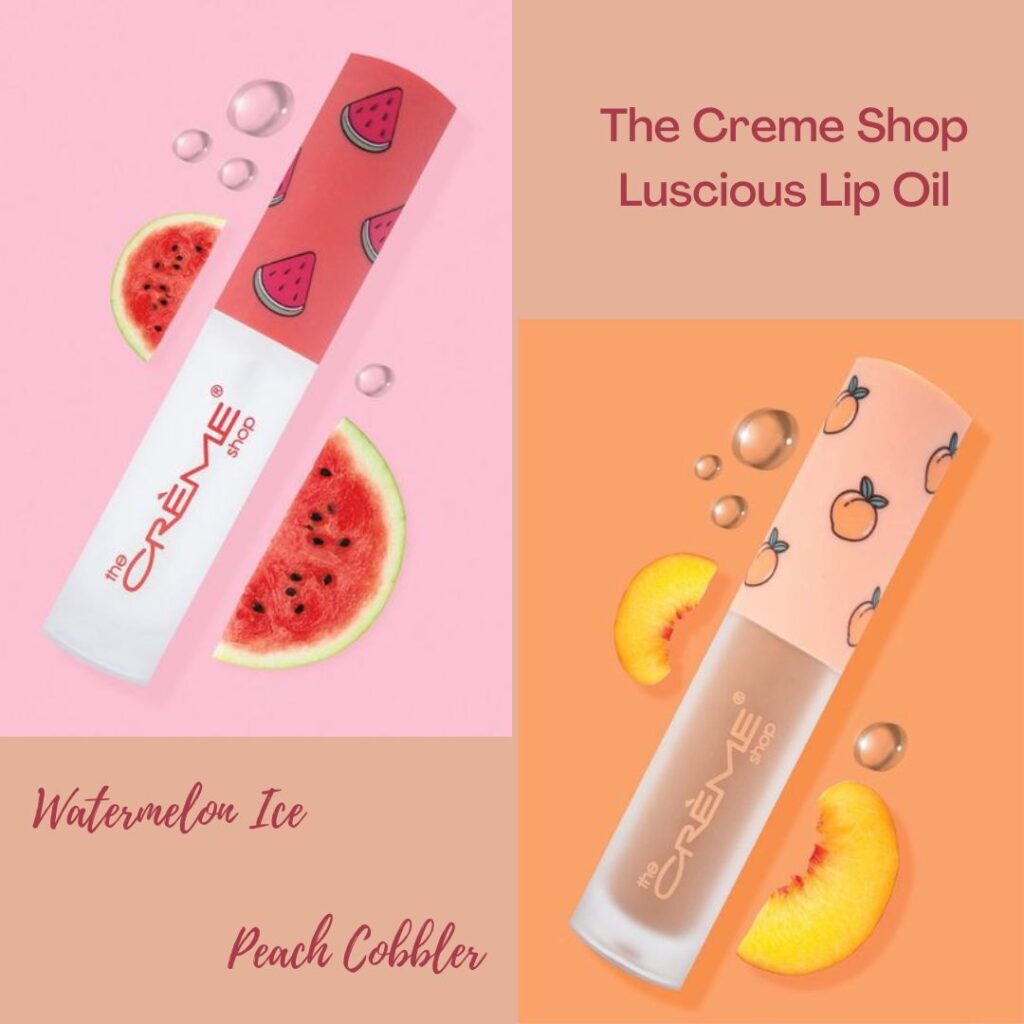 Like the fruity lip glosses from your childhood all grown up our luscious lip oil deliciously hydrates with natural moisturizers.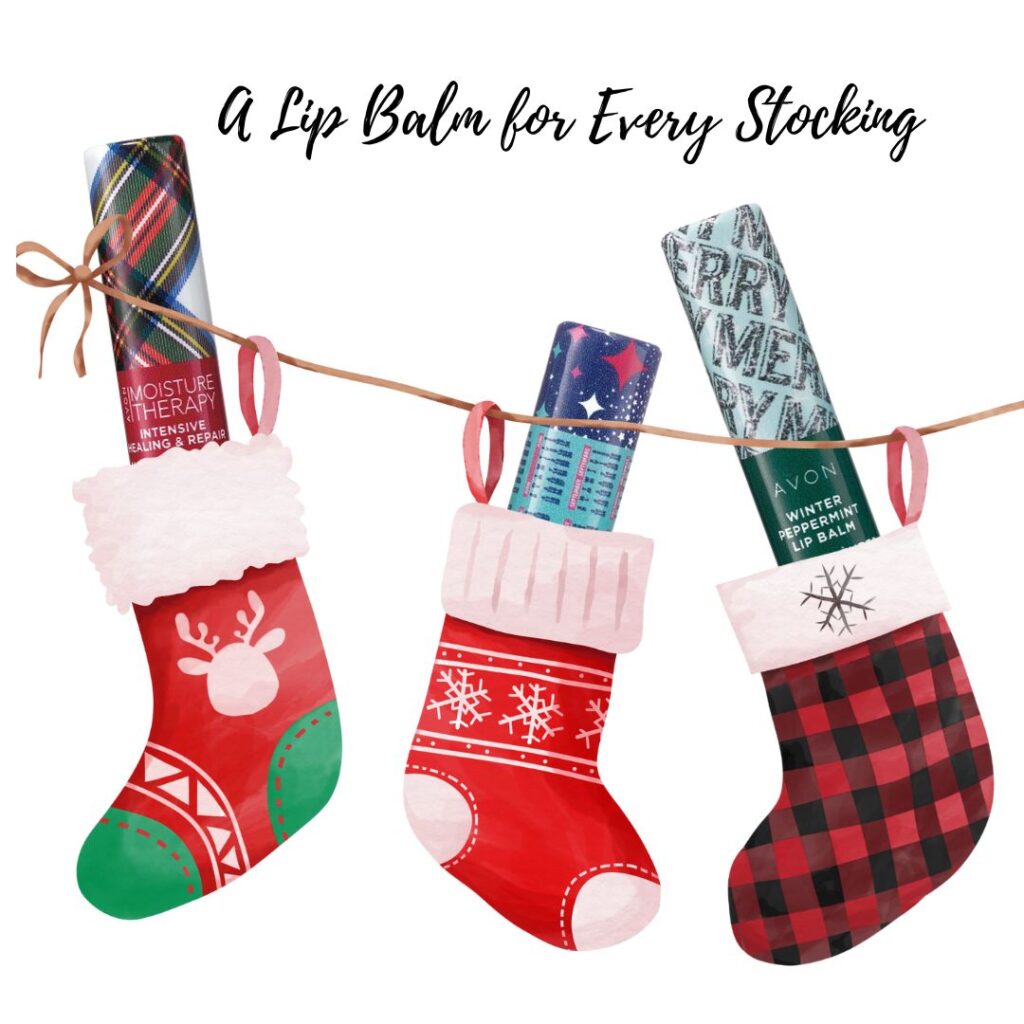 Avon lip balms are a holiday tradition! As stocking stuffers, package toppers or tucked into a gift bag for teachers, mail carriers and more!
And a Place for Everything!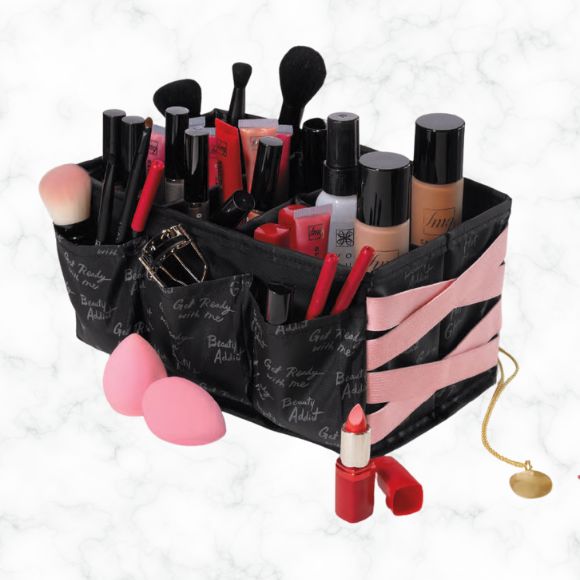 Give the gift of organization! Whether you wrap it up empty or use it as the container for a beautiful bundle of gits this versatile organizer is a must have for any beauty lover's vanity. With customizable inner compartments plus outer pockets and lattice strap it keeps any makeup collection organized beautifully.
Coming in Campaign 25, 2022 – Contents NOT Included
Bundle and Save
Check out the Limited Time Bundles available on my online store for great deals on beauty, personal care and jewelry to fill any gift bag or stocking.
Related Posts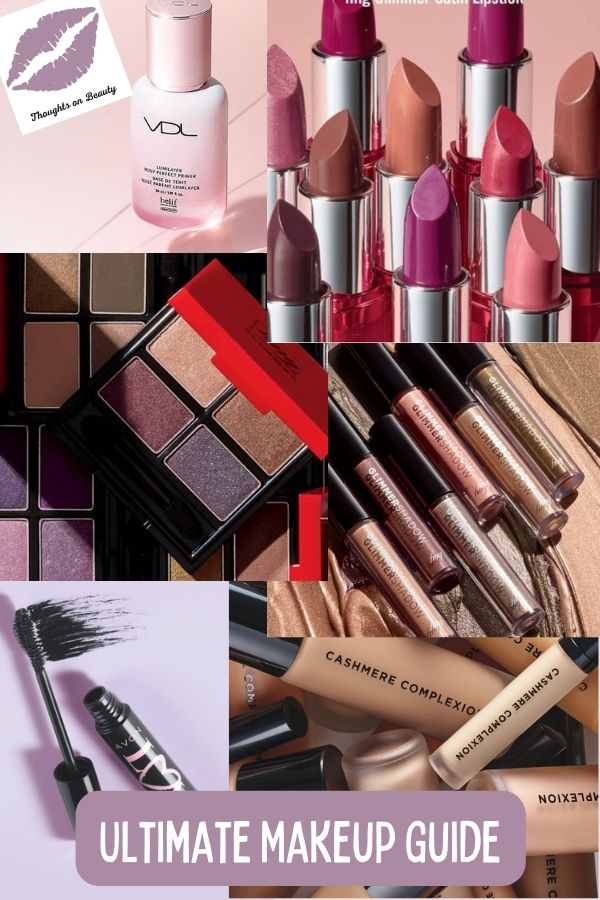 Makeup routines range from a quick mascara and lipstick all the way to a full face with all the bells and whistles. Whether you have a go-to look you wear every day or you like to change it up based on your mood or what's on your plate for that day, Let's take a look at all the steps you might like to add in your makeup routine and the products and tips that can help you get the perfect look and routine for you.

Join the Thoughts on Beauty group on Facebook to get sneak peeks at upcoming products, insider info and a bit of fun. Plus special VIP "private sale" offers.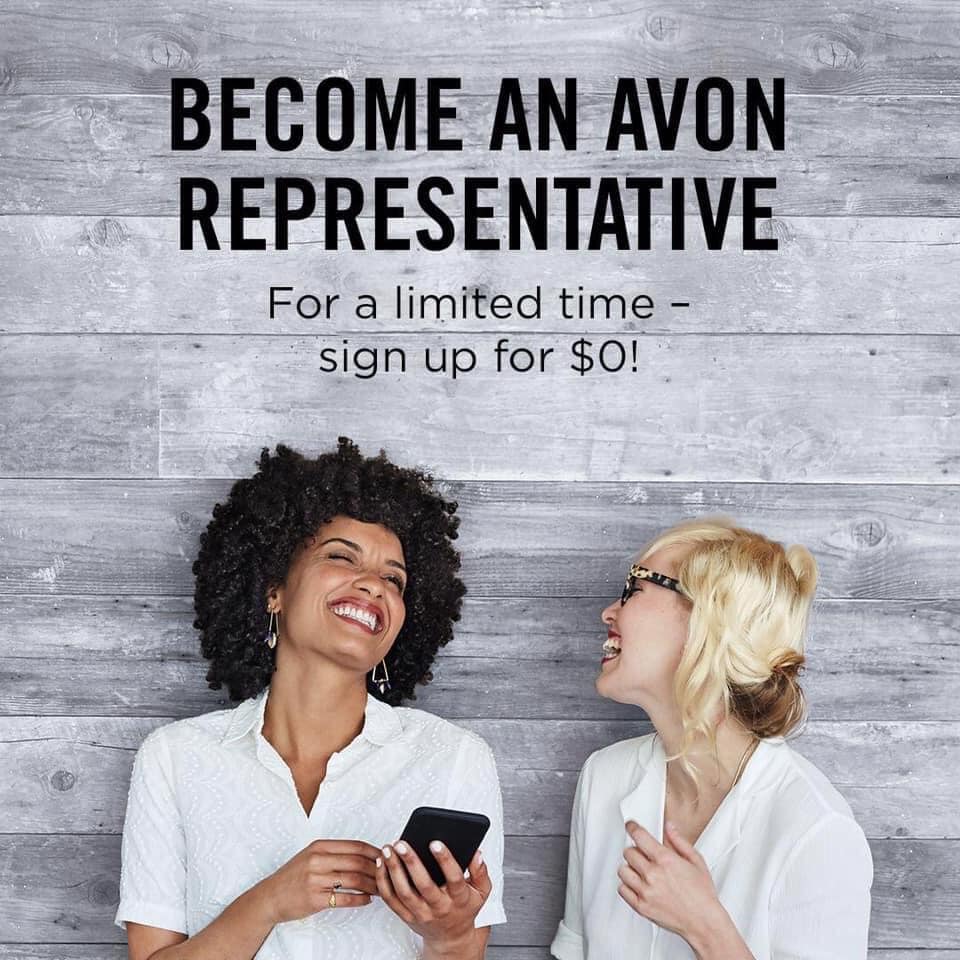 You already know and love beauty. Why not sell it?
Get all the digital tools you need.
Save 25% on your personal Beauty purchases
or earn 25% on your customer's purchases.
Get 20% discount/earnings on Fashion and Home.
Plus bonuses based on your sales and/or team sales.
Join My Team Today for Experienced Support
Buttery Soft Lips
Get luscious, nourished lips with high-shine gloss and sheer color all in …
Enter for a chance to win our latest sweepstakes or giveaway from Avon and your Avon Representative
First time visiting Thoughts on Beauty? Learn more about what we have to offer on our Welcome Page.
If you enjoyed this article, be sure to follow me on your favorite social channel.
Last Updated on November 9, 2022 by avonladychris