CHI Essentials Revive Keratin + Bonding promotes stronger, healthier hair
Revive Lackluster Locks with Pro Treatments
Perfect for extremely damaged hair from heat (styling tools) and chemicals (perms, color). With replenishing keratin and plant-based bonding agents to help prevent breakage, improve the look of elasticity and restore softness and shine. Restoring Shampoo cleanses, moisturizes and protects against split ends and frizz. Restoring Conditioner helps restore dry, damaged and brittle hair. Protecting Serum provides smoothness and shine.
By using a triple system of natural bond builders, keratin and intense moisture, this collection helps maintain manageability, softness, smoothness, strength and shine, for luxurious-looking hair
Perfect for anyone that may have:
be looking for professional-grade results from affordable at-home solutions
hair that is visibly damaged and hard to style
regularly bleached or colored their hair
Key Ingredients
Our plant-based bonding agent is naturally derived and an alternative to bonding products that are made using synthetic chemistry. The bonding technology rebuilds bonds and increases moisture and elasticity, helping to shield damaged, dry or fragile hair strands against further damage and breakage from heat, color, chemical processes or environmental factors. Small molecular weight allows agents to deeply penetrate, helping strengthen hair's structure.
Keratin replenishes and protects hair's natural keratin protein, dramatically improving elasticity and preventing future breakage, while adding intense hydration, softness and shine.
Free from sulfates
Free from parabens
PH balanced
Color-safe
Rebuild, Revive & Protect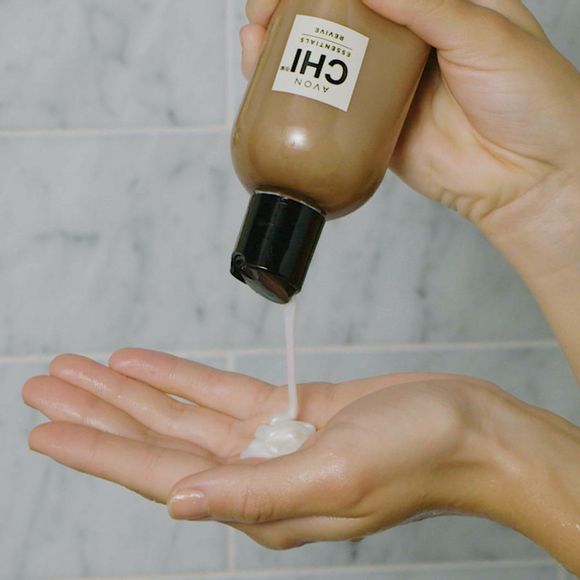 Treat your hair to a restoring shampoo that features a triple system of natural bond builders, keratin and intense moisture to gently cleanse as it nourishes, strengthens and protects against damage, split ends and frizz. Hair appears shinier, softer and healthier with each use.
To Use: Apply to wet hair. Lather and massage into hair and scalp, then rinse. Follow with conditioner.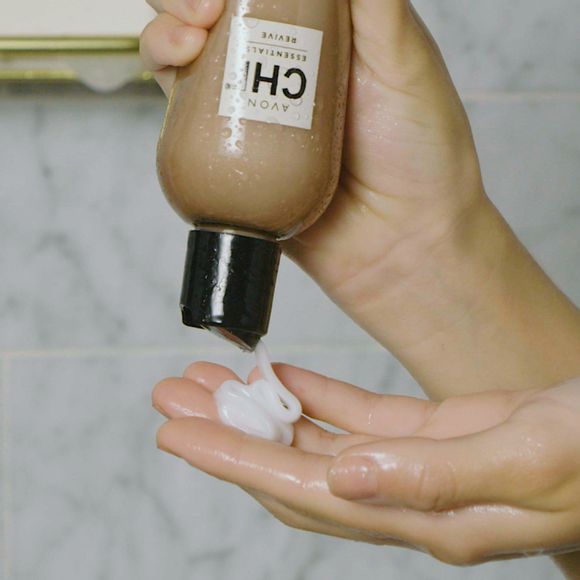 Give your hair the care it needs with this restoring conditioner that features a triple system of natural bond builders, keratin and intense moisture to help restore dry, damaged and brittle hair. With continuous use, will improve the hair structure's integrity, protecting color from fading and preventing future damage.
To Use: After shampooing, apply generously to wet hair from mid-shaft to the ends. Rinse.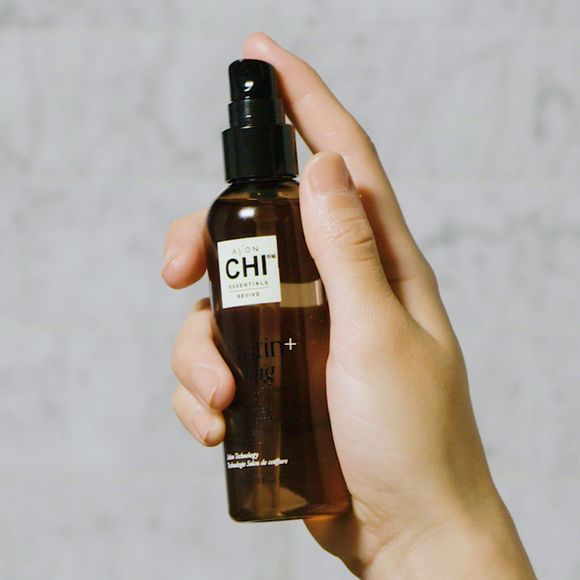 This lightweight oil conditions hair and restores color's vibrancy. It instantly adds shine and smooths locks, while repairing and protecting the hair from exposure to the sun, heat and styling tools.
To Use: Can be applied to dry or damp hair.
Apply to damp hair for heat protection from blow drying and other styling tools.
Apply to dry hair for smoothness and shine as a as a finisher and hair shield from the sun..
Dispense a small amount onto palms and apply from mid-shaft to the ends. You can use more on coarse dry hair and less on fine hair.
CHI Essentials Revive Usage Tips from CHI Hair Experts
Our partners at CHI recently shared expert tips for getting the most out of your CHI Essentials Revive Shampoo, Conditioner and Oil Serum
Hair naturally has a ph level of 4.5 to 5.5. The CHI Essential Revive Shampoo has a balanced PH of 5.5.
Shampoo is concentrated to provide extra lather, so a little goes a long way. Start with about a dime to nickel size amount and add water to emulsify instead of adding more product
A higher ph level will open the cuticle and leave hair frizzy, a lower ph closes the cuticle leaving hair shiny and frizz free. The CHI Essential Revive Conditioner has PH of 3.5
For a deep conditioning treatment mix conditioner and oil serum and work through damp hair. Add a little heat to promote deeper penetration. Leave for 15 to 30 minutes and rinse.
Create a curl cream cocktail. Mix conditioner and oil serum and work through damp hair from root to end to smooth hair then scrunch curls
If you have fine or oily hair apply small amount of conditioner only to ends of hair
This collection is good for all hair types, even beards.
Use a small amount of serum to refresh 2nd day hair.
related Posts

Join the Thoughts on Beauty group on Facebook to get sneak peeks at upcoming products, insider info and a bit of fun. Plus special VIP "private sale" offers.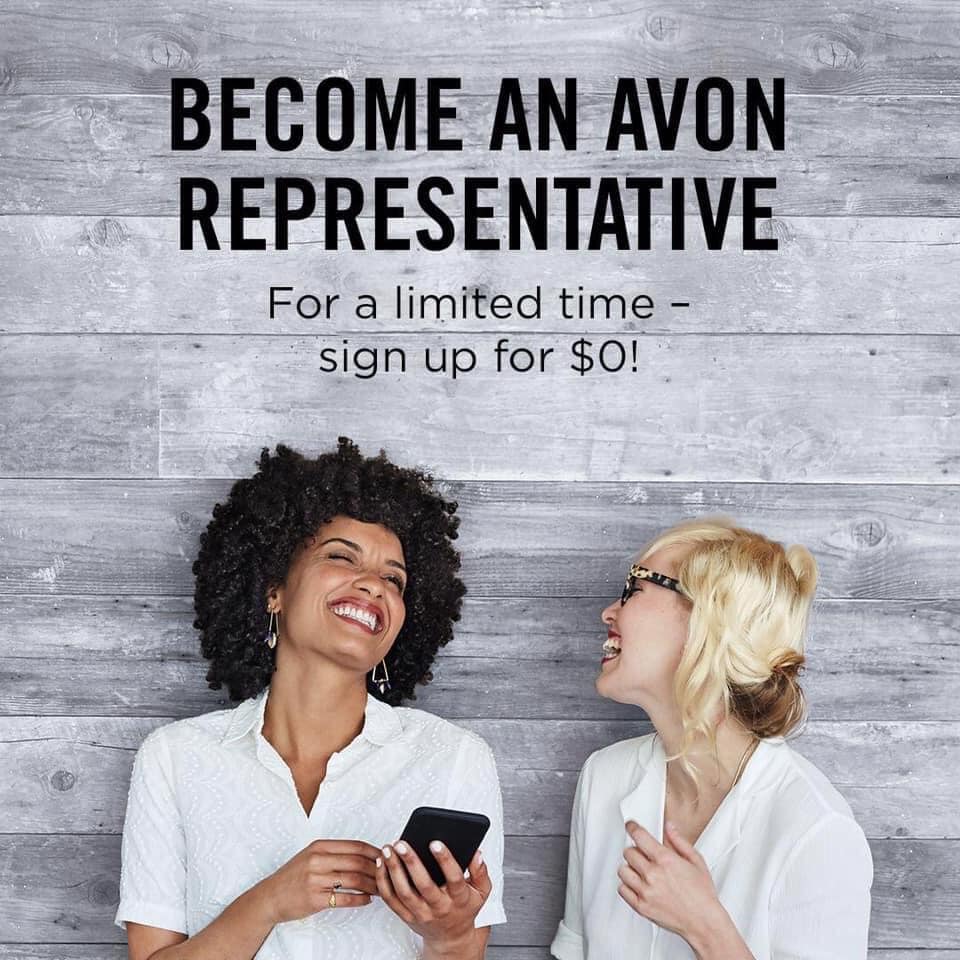 You already know and love beauty. Why not sell it?
Get all the digital tools you need.
Save 25% on your personal Beauty purchases
or earn 25% on your customer's purchases.
Get 20% discount/earnings on Fashion and Home.
Plus bonuses based on your sales and/or team sales.
Join My Team Today for Experienced Support
Enter for a chance to win our latest sweepstakes or giveaway from Avon and your Avon Representative
First time visiting Thoughts on Beauty? Learn more about what we have to offer on our Welcome Page.
If you enjoyed this article, be sure to follow me on your favorite social channel.
Last Updated on September 10, 2022 by avonladychris