Keep Scalp and Hair Flake-Free with Dr Groot
Dandruff is a common hair care concern. Now you can keep your hair flake-free and keep your scalp healthy with Dr Groot Anti Dandruff Scalp Care
Dandruff 101
what is dandruff?
It is a common condition of the scalp that causes it to flake. About half of the world's population of adults are affected by dandruff.
What's the difference between a dry scalp and dandruff
Dry scalp is caused by lack of moisture, weather, products that strip the hair of moisture and oils. Flakes are smaller and drier
Dandruff is caused by genetics, stress, age, and hormones. Flakes are bigger and oilier in nature.
Tips to Eliminate Dandruff
Routinely use the Dr Groot Anti-Dandruff Scalp Care Collection
Use appropriate styling and heat protection products to avoid over-stressing locks
Try no to over-expose hair and skin to UV rays
Limit products that may make your hair too oily
Regularly massage your scalp to allow your hair to breathe
Consult with your doctor about foods the are high in vitamin B and zinc, which are thought to help prevent dandruff.
What's In it:
3% Salicylic Acid clears and helps prevent flakes and itching associated with dandruff.
Pantenol helps hydrate, soothe and protect hair.
Niacinamide helps refresh scalp by helping to retain moisture.
Biotin (vitamin B7) is known to help visibly improve hair volume.
Caffeine is known to help visibly improve scalp condition.
Ginger, Rosemary and Fresh Mint. Three plant-derived scalp-care ingredients.
Menthol helps scalp feel cool, clean and refreshed.
and What's Not
Free from:
sulfates
parabens
silicones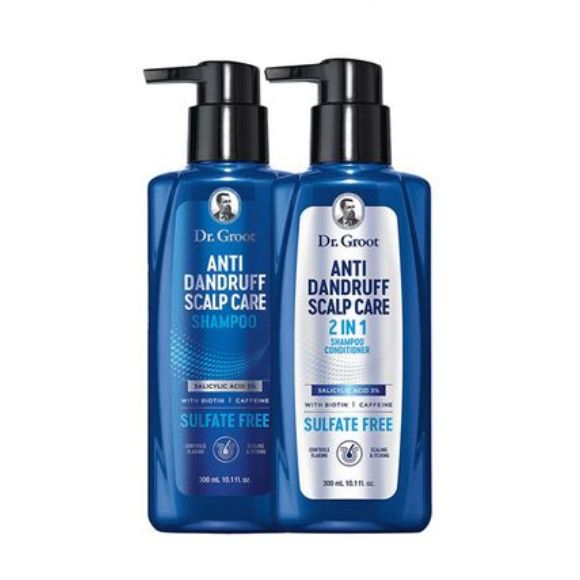 Choose from Shampoo or 2 in 1 Shampoo Conditioner
Keep scalp and hair flake free. Formulated with powerful active ingredients, Dr. Groot Anti-Dandruff Shampoo effectively combats flaking, scaling and itching associated with dandruff. A tried-and-true scalp care product, this anti-dandruff shampoo clears and helps prevent flakes without sulfates and parabens.
Total scalp care you can count on! Dr. Groot's 2-in-1 Shampoo and Conditioner is your new dual-action shower caddy essential. Control the flakes while conditioning your scalp with this 2-in-1 shampoo and conditioner that leaves scalp clean and hair feeling soft and refreshed.
To Use: wet hair, massage shampoo onto scalp. For best results use at least twice a week. for maximum dandruff control, use every time you shampoo.
A note about sulfate-free shampoos
When you switch to a sulfate-free shampoo you may notice that you don't get a thick, rich lather like you probably have with other shampoos. This may leave you tempted to add more shampoo, instead add more water. The water will help the shampoo spread through your hair easier and activate the shampoo. If your hair is really dirty or oily you may want to wash twice.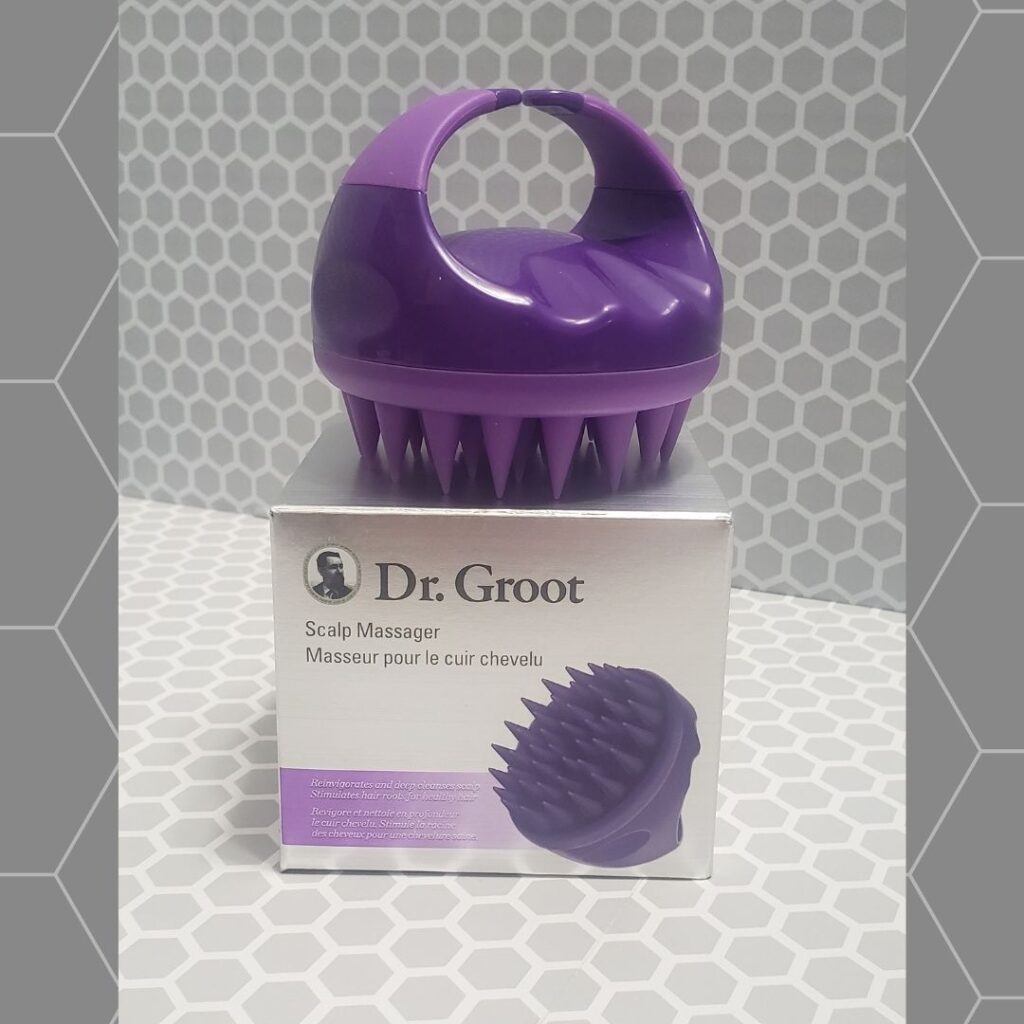 Pair the shampoo with Dr Groot Premium Scalp Cleansing Brush
Get to the root! This scalp cleansing brush provides gentle exfoliation and yet deep cleansing to help clear clogged pores that can lead to dandruff. Promotes hair follicle and hair health. The soft and flexible silicone bristles are gentle on the scalp and won't hurt hair roots. Promotes healthy-looking hair.
To Use: Apply shampoo through wet hair and scalp. Hold the massager, hand through loop on top. Gently massage the entire scalp and rinse thoroughly.
related posts

Join the Thoughts on Beauty group on Facebook to get sneak peeks at upcoming products, insider info and a bit of fun. Plus special VIP "private sale" offers.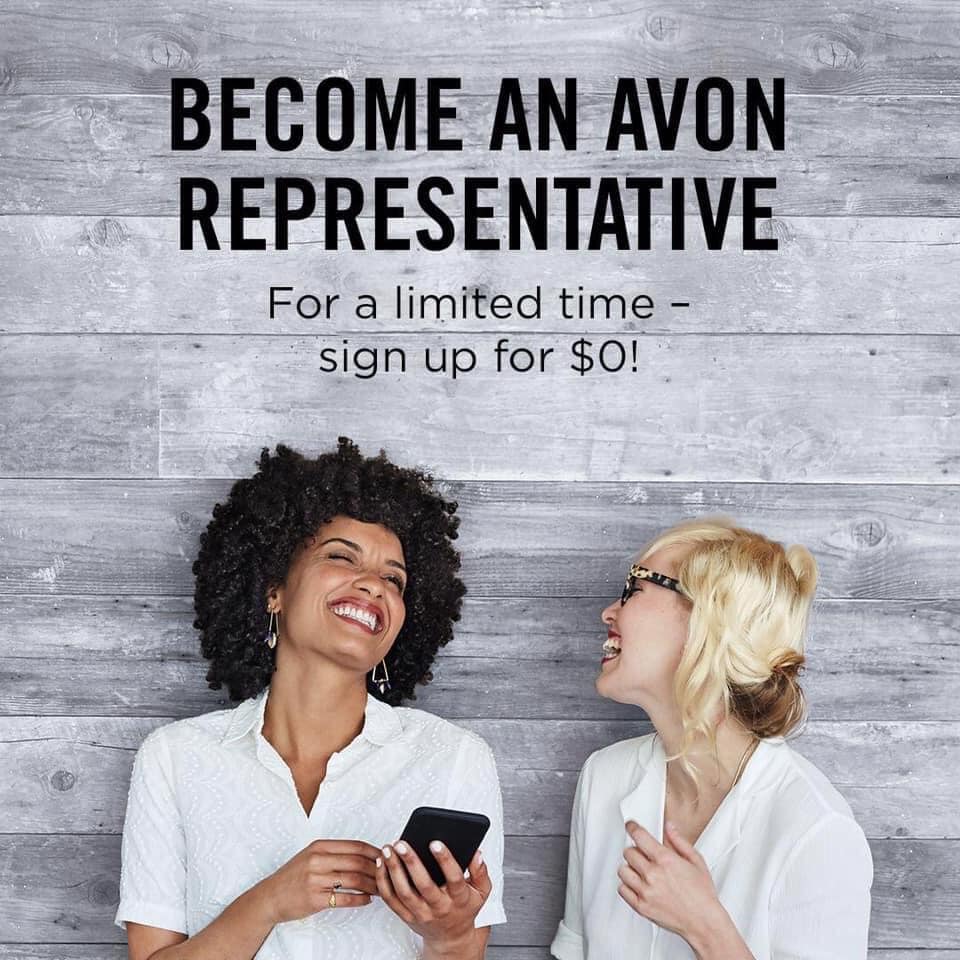 You already know and love beauty. Why not sell it?
Get all the digital tools you need.
Save 25% on your personal Beauty purchases
or earn 25% on your customer's purchases.
Get 20% discount/earnings on Fashion and Home.
Plus bonuses based on your sales and/or team sales.
Join My Team Today for Experienced Support
Enter for a chance to win our latest sweepstakes and giveaways from Avon and your Avon Representative
First time visiting Thoughts on Beauty? Learn more about what we have to offer on our Welcome Page.
If you enjoyed this article, be sure to follow me on your favorite social channel.
Last Updated on March 21, 2023 by avonladychris