Learn more about Your Avon Lady Chris Arnold, Keeping you Beautiful since 1996 locally in Las Vegas NV and online across the US
Hi I'm Chris Arnold, I'm a wife and mother of two adult daughters and two dogs in Las Vegas, NV. I have enjoyed more than 25 years of helping people to get their favorite beauty products. I spend my free time crocheting, spending time with my family and dogs, and singing and narrating in a local chorus.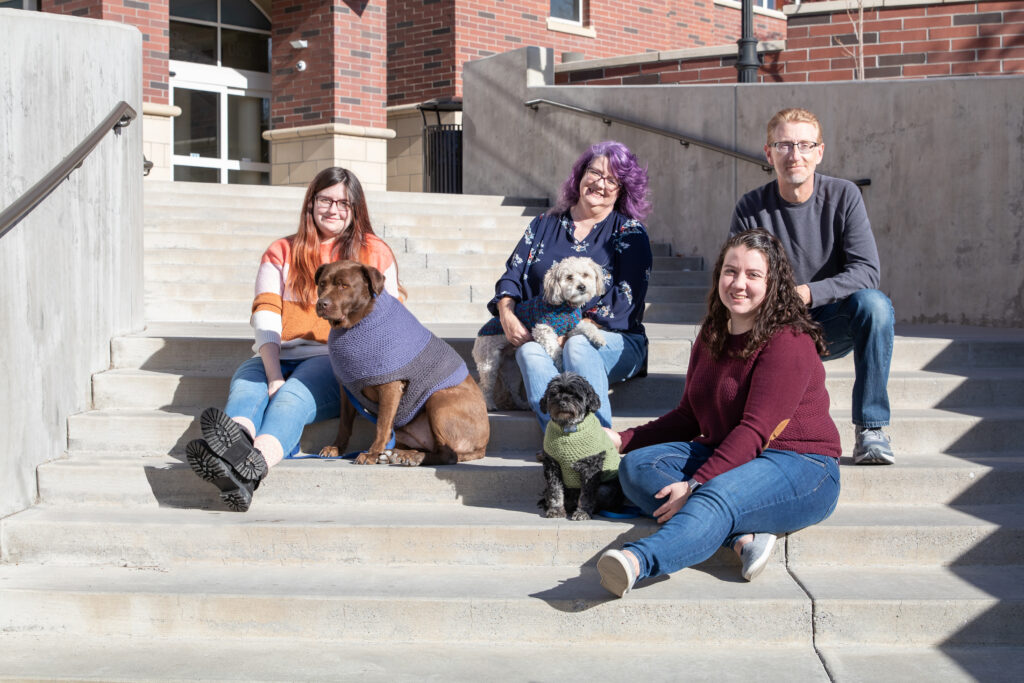 I began my AVON business in 1996 just hoping to make enough to cover the cost of everyday items. After loosing my part-time job shortly before my younger daughter was born, my Avon business was able to replace that income and allow me to be home with my daughters as they grew up. In the 25 years since, I've met many wonderful people and consider many of them friends. I have earned numerous awards and regional recognition for my dedication to not only my personal AVON business, but also to mentoring my team of over 250 representatives. I've also earned all expense paid trips and prizes for sales and leadership performance.
Certifications
Avon Certified Beauty Advisor
Direct Selling World Alliance ~ ELITE Leadership Certification ~ Nov 2012
Avon Coaching Program ~ May 2017
Awards and Recognition Received
1997-98 achieved President's Club level for the first time
1998-99 achieved Honor Society level for the first time
1999-00 achieved Rose Circle for the first time.
Received the Customer Service Excellence award
#2 in District Personal Sales Increase
2000-01
Received the Customer Service Excellence and Recruiting Excellence awards
#1 in District Personal Sales Increase
#2 in District Personal Sales Volume
2001-02
#3 in District Personal Sales Volume
2002-03 achieved David H McConnell Club level for the first time
#2 in District Personal Sales Volume
#3 in District Personal Sales Increase
2003-04
#2 in District Personal Sales Volume
2004-05
#2 in District Personal Sales Volume
2005-06
#1 in District Personal Sales Volume
2006-07
#1 in District Personal Sales Volume
2007-08 received the Spirit of Avon Award
#2 in District Personal Sales Increase
#1 in District Personal Sales Volume
2008-09
#1 in District Personal Sales Volume
2009-10
#2 in District Personal Sales Volume
Received the Recruiting Excellence award
2010-11
#1 in District Total Customers
#1 in District Customer Increase
#1 in District Total Team Sales Volume
#1 in District Total Team Sales Increase
#3 in District Leadership Growth
Received the Recruiting Excellence award
#2 in District Personal Sales Volume
2011-12
#1 in District Total Team Sales Volume
#2 in District Personal Sales Volume
2012-13
#2 in District for Leadership Downline Growth
#1 in District for Total Team Sales Volume
#1 in District for Total Team Sales Increase
Achieved the Meet Me in Las Vegas incentive earning a stay at the Mirage Hotel in Las Vegas and an Avon only concert by Jon Bon Jovi
2013-14
#1 in District for Total Team Sales Volume
2014
#1 in District for Total Team Sales Volume
2015
Certificate of Recognition for Leadership Title Advancement to Gold Leader
#4 in District for Personal Sales Volume
#2 in District for Personal Sales Increase
#1 in District for Total Team Sales Volume
2016
#1 in District for eStore Sales
#3 in District Sales Volume
#2 in District Sales Increase
#1 in District Total Unit Sales Volume
#4 in DIVISION Downline Growth (Active Downline Member Order Increase)
2017
Achieved the Vacation Like a Boss incentive earning a trip to the Atlantis Resort in the Bahamas
Gold Award in Personal Recruiting
Silver Award in Personal Sales Volume
Bronze Award in Team Sales
2018
Achieved the Cruise Like a Boss incentive earning a cruise to Bermuda on the Anthem of the Seas
Silver Award in Personal Recruiting
Silver Award in Personal Sales
Bronze Award in Team Sales Increase
Silver Award in Total Team Sales
2019
#62 in West Region for Online Sales Volume
#53 in West Region for Online Sales Increase
#60 in West Region for personal recruiting
2020
#68 in Personal Recruiting
Last Updated on February 22, 2022 by avonladychris