Skin Sins to Avoid
Although skin starts aging the moment you're born, the signs generally don't start appearing until you're around 30. While you can't stop skin from aging completely, you can keep it looking youthful longer by avoiding as many of these skin sins as possible.
The Sun
Aging specifically caused by UV rays is called photoaging. Sun exposure dries skin, thickens the epidermis and slows down cell renewal, which leads to fine lines, wrinkles and uneven tone. Avoid the sun when possible and wear SPF daily.
Smoking
Smoking deprives skin of nutrients and oxygen, leaving it looking dull and lifeless. Smoking also causes harmful free radicals, which weaken collagen and elasticity, accelerating the aging process.
Stress and Lack of Sleep
Stress and lack of sleep can lead to dryness, sensitivity, acne, excess oil or lackluster skin. Getting enough restorative sleep is vital to give your skin time to repair and rejuvenate.
Pollution
Pollutants in the air coat skin with grime that can block pores. Free radicals can break down skin's structure, leading to wrinkles, roughness, dehydration and loss of elasticity.
Facial Expressions
The 15,000 facial expressions you make every day can damage skin. Frowning, smiling, squinting – the constant movement of facial muscles causes skin fibers to slacken. Over time these creases become wrinkles.
Everyday Diet
Fast food, sugar and empty calories can wreck your skin. The more nutrient dense your diet is, the healthier your skin will be. Eat foods rich in essential fatty acids, vitamins and antioxidants.
Sleep Positions
The way you sleep can increase the appearance of wrinkles. Side sleeping can cause lines on your chin and cheeks. Sleeping face down can create lines on your forehead. Sleeping on your back is the best way to prevent lines.
Can't help sleeping on your side or face down?
Going to Sleep with Makeup On
Our skin naturally renews and repairs at night, and not washing off the remains of your makeup at the end of the day can impede that process. It can also cause clogged pores and eye irritation.
Need help choosing a skin care regimen?
Schedule your no obligation consultation today
Let me be your personal shopper
Life is often busy so sometimes it can be hard to find time to sift through all the wonderful products we have to offer. I am always happy to do the shopping for you. Let me know what you are looking for and whether it's a favorite product you want to reorder or you are looking to try something new I will find all the options for you and help you to choose which one will be the best fit for you.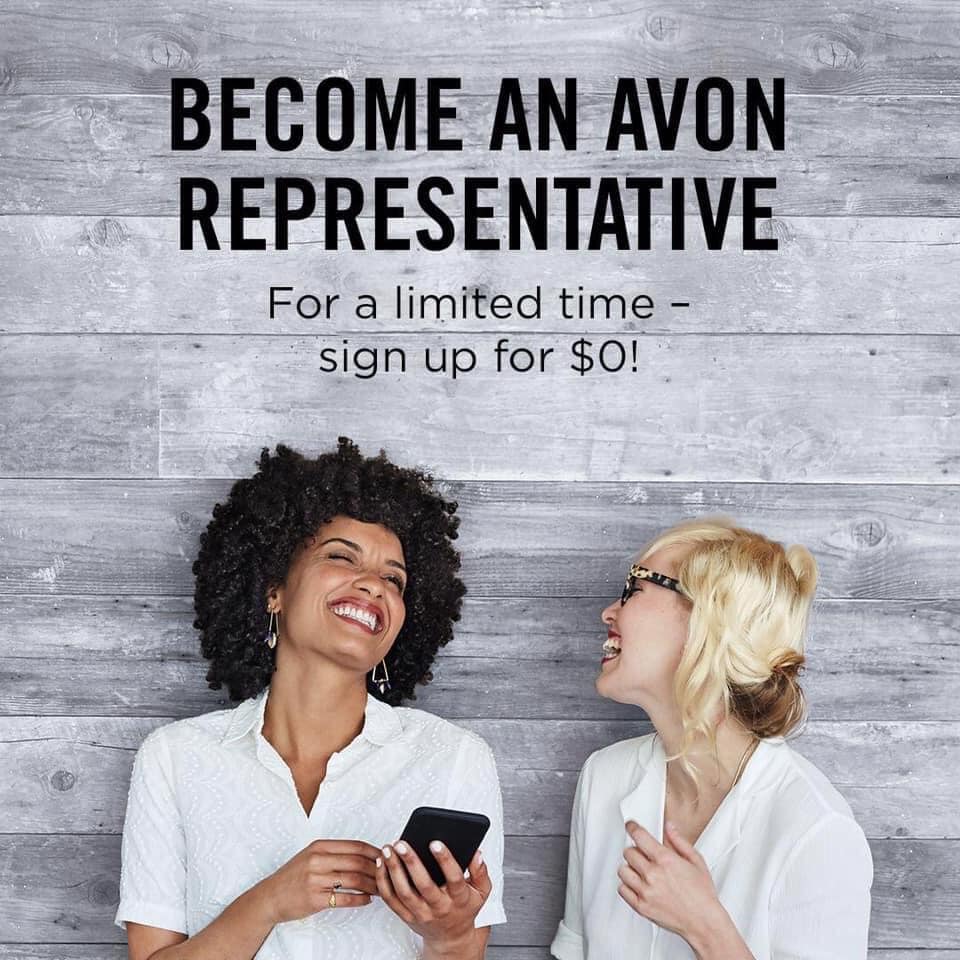 You already know and love beauty. Why not sell it?
Get all the digital tools you need.
Save 25% on your personal Beauty purchases
or earn 25% on your customer's purchases.
Get 20% discount/earnings on Fashion and Home.
Plus bonuses based on your sales and/or team sales.
Join My Team Today for Experienced Support
Enter for a chance to win our latest sweepstakes and giveaways from Avon and your Avon Representative
Last Updated on May 3, 2022 by avonladychris